Mountain bikes are becoming increasingly popular in recent years. They offer an exciting way to explore the outdoors. It also offers many physical and mental health benefits on top of the friendly competition that many enjoy. We're going to go over 5 mountain bike racing tips for beginners to help you get going.
MTB racing is an exciting sport that combines speed, agility, and strength in a way that few other sports can match. More and more are jumping into mountain bike racing and loving what this sport has to offer.
Like with any competition you will need to learn and practice before jumping with both feet.
In this post we will focus on racing tips for you to get started with.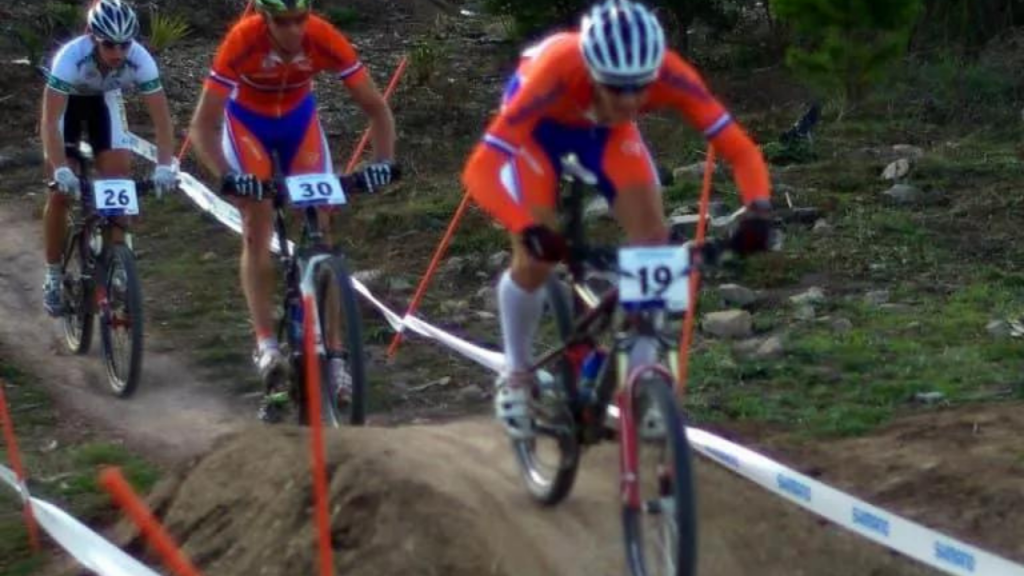 1) Learn the Basics of Mountain biking racing
If you haven't entered into a mountain bike race yet and are looking to get started, you need to learn the basics.
First you need to find the right type of race. Don't enter into an Enduro race if it's not the type of riding your used too. Most people will start with XC racing which will be more of a cardio challenge with many obstacles.
You may also find that in some races you can pick the experience level to race with people in the same experience bracket as you. This is your homework to find out.
Bonus Tips:
Find out all the information you can on the race and follow all the updates by email or on social media.
Plan in advance with your bike. Make sure everything is working right and tuned up. If you can do this yourself, go for it or take it to the shop.
Start eating right the day before to get your body ready and don't stuff yourself right before the race.
2) Check your Gear
Like we mentioned above, checking your gear not only includes your bike. Yes, you need to make sure your bike is tuned to your liking and ready to go but don't ignore the rest of it.
If you're trying to do well in these races you need to be comfortable and avoid any possible issues. This could be from uncomfortable helmets, cloths or shoes. Double check what you will wear to make sure it wont interfere while you ride.
The less you have to deal with in these races, the better. Remember that you most likely will want to be light and fast. Don't overdue it with to much gear. Pack the essentials and that's it.
Bonus Tips:
Look for clothing that will be breathable and wicking sweat away. Mostly polyester material shirts and shorts will be best.
Don't skimp on shoes and get a pair that will last for the race.
Double check your hydration pack.
3) Ride the Course
Before most mountain bike races you will have time to practice the course. This is a great time to get a plan together on how you will attack this race.
Seeing the track is really beneficial and is when you need to start preparing your course of action. Take your time and plan out exactly how you want to ride each section. Look for your line and note this in your plan.
Be patient and do your very best to remember what obstacles could be coming up. Think about the gears you might need to shift into for each part.
Bonus Tips:
Set steps in your head. For example; Obstacle 1 is a rock garden. Plan how you will ride through the rock garden. Same thing for obstacle 2.
Think about your pace ahead of the race. Know when you should push it and slow down to catch your breath.
Set the race up into sections to help setting goals.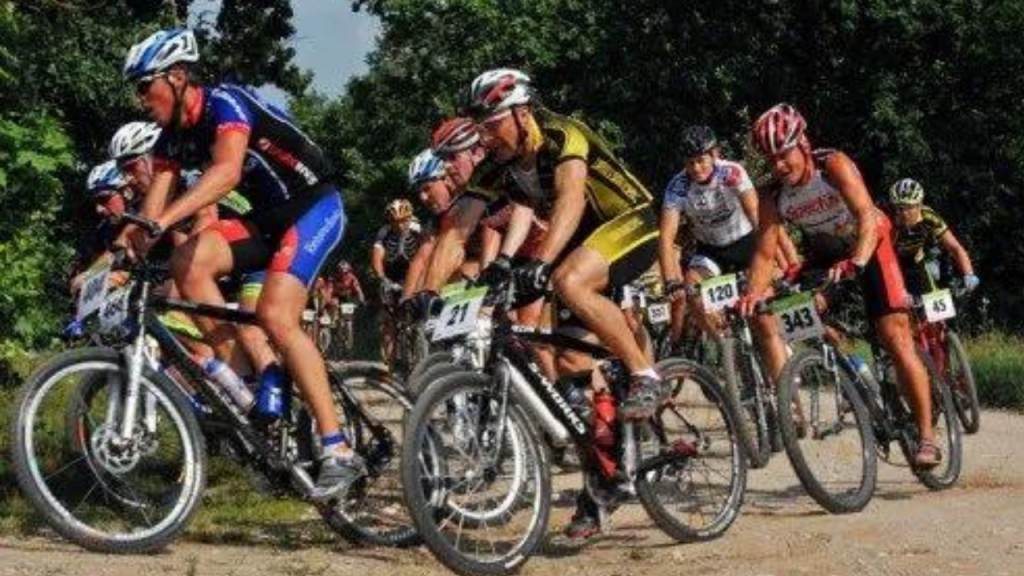 4) Know when to ride
You'll need to learn when to ride and when not to. It's important to understand how much effort you can put into riding before you start. Pacing yourself is HUGE and a skill to practice. Use your talents that you know of and step up your efforts in area's that benefit you and slow it down in area's that aren't your strongest.
If you're new to mountain bike racing, you might find yourself pushing too hard at first. This will only lead to injury and burn all your energy.
Find your rhythm and get warmed up before you push yourself. Of course you will be a little anxious in the beginning of the race but remember not to overdue it.
The beginning of a race is very important and if you want to place well, a strong start is needed. The point we want to make is that if you gas yourself it's hard to make up ground.
Bonus Tips:
Watch video's to see how racers pass another.
Remember your strengths and weakness.
5) Training
Like any sport or hobby, if you don't practice you wont get better. Training for your first race is the most important tip. Increasing your endurance and learning how to handle your bike is what will benefit you the most in these races.
Again, plan in advance to start your training. Give yourself a goal and stick to it if you want to improve. Pick the days and times you will ride and try beating your times each ride.
Treat the ride as if it's the race and learn what weaknesses you have. After you go through these other tips, training will be your main focus. Redbull has a great post here on training for an XC race.
Bonus Tips:
Find a local trail that closely resembles the type of riding you will do for the race. Practice on this trail to see your progress.
Technique is huge but don't forget about cardio because your technique wont matter if you can't power your bike.
Good luck!
Conclusion
When you're new to mountain bike racing , there's no better place to learn how to race than at a local race series. You'll find that these races offer training courses with varying levels of difficulty. These courses will help you develop the skills needed to become a good racer.
With these tips and your effort you will be more then prepared for one of these races. And remember, at the end of the day you are doing this for fun. Have fun while you train and race. This will get you more involved and ready for the next one.
You can find some great races on usacycling to start but search locally too.
Below is a Pinterest friendly photo… so you can pin it to your Mountain Bike Board!