Mountain bikes are a huge hit these days. More and more people are taking an interest in mountain biking as their new favorite outdoor activity. It not only helps you stay fit to explore the world as you have never done before.
With the growing popularity, more and more bike manufacturing are entering the market. With fewer barriers to enter the world of riding, you will even see some low-quality products available out there.
But if you are looking to support your local bicycle manufacturing, we have developed a list of the best mountain bikes made in the USA. So, scroll down to read about what mountain bikes are made in the US.
Best American Mountain Bike Brands
GG is an American MTB maker that hails from Colorado. These USA-made mountain bikes are very popular for their Revved Carbon-made MTBs built in their Colorado factory. These frames are 300 percent more resistant to impact than traditional carbon fiber.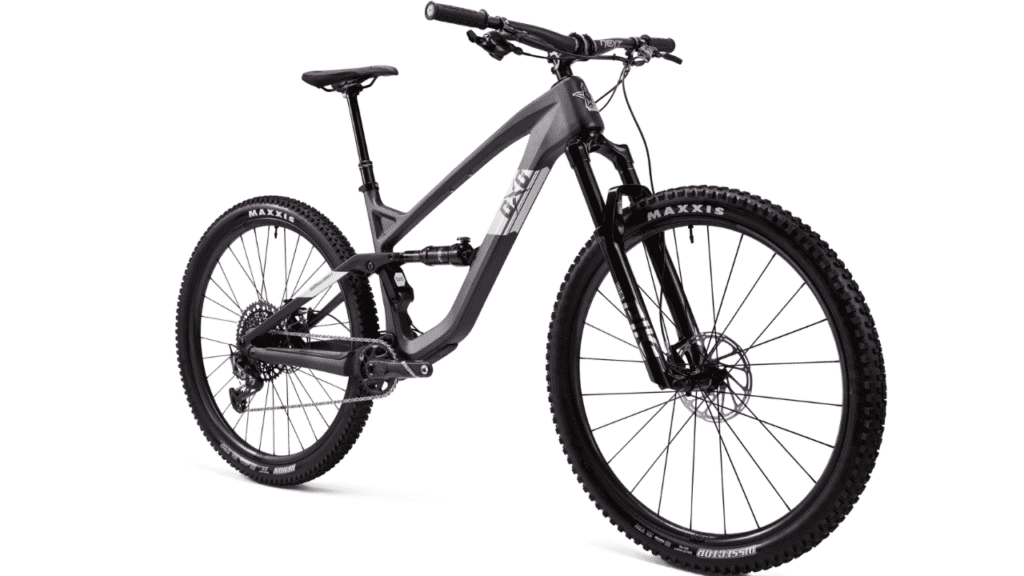 GG has five different bikes that use the same front triangle. Switching the rear end and shock mount can alter the geometry characteristics and suspensions to provide riders with five different bikes.
The company is carving out a new form of innovation for most other US MTB manufacturers. They have a good range of bikes available, and you can pick one according to your riding style and preferences. They have some of the best mountain bikes made in USA.
Reeb Cycles are manufactured in Lyons, Colorado. These USA-made mountain bikes are hand-welded and made of aluminum. The bikes scream quality, and riders highly regard them for their top-notch craftsmanship. Sqweeb is one of their popular bikes that features an adjustable shock mount.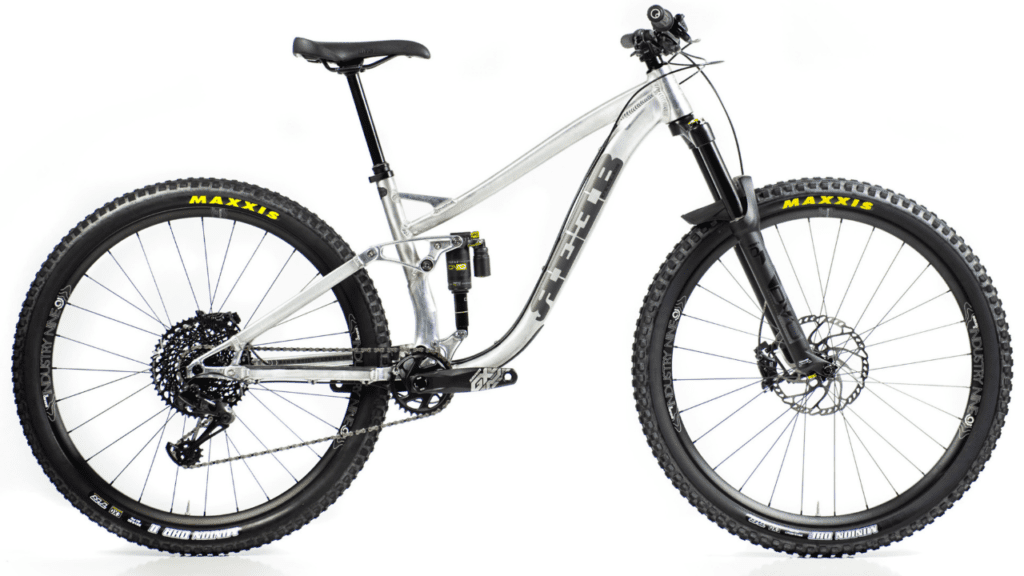 It gives you the option of changing the suspension travel from 130 mm to 150 mm. So, you are getting two bikes in one. Apart from mountain bikes, they also weld adventure bikes, klunker bikes, and dirt jump bikes.
Looking for one of the best Made-in-USA brands? Reeb is your ultimate choice. They have different models in their collection, and you can pick anyone according to your budget, skill set, and preferences.
The company has made a name for itself for its gravel and adventure bike frames. But in the year 2020, they jumped back into the mountain bike manufacturing game. The new Blackthorne and Cassidy models feature aggressive geometry with modern style.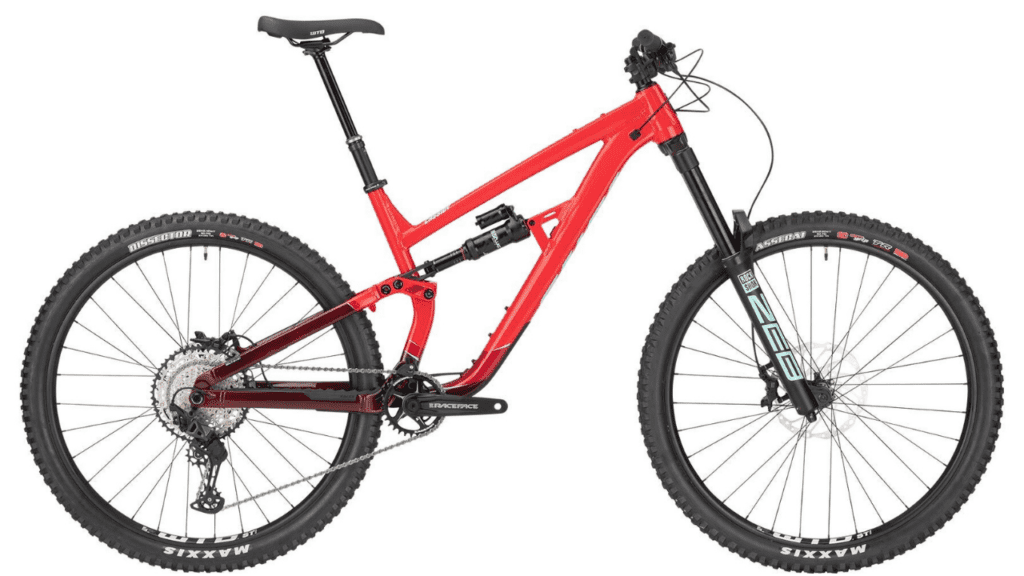 These USA-made mountain bikes have multiple mounts, so carrying supplies will not be a thing for you. However, the models are certainly not the last by the company, and you will see more in the coming years.
Their frames are pretty robust, but you might also feel them a bit on the heavier side. Want to go for a good combination of looks and performance, Salsa should be on your list.
Revel is among the newer US-based bike manufacturers. The company is currently making full suspension mountain bikes, and they feature CBF (canfield balance formula) suspension design. These USA-made mountain bikes are extraordinary for traction, even if you prefer to ride in rough terrains.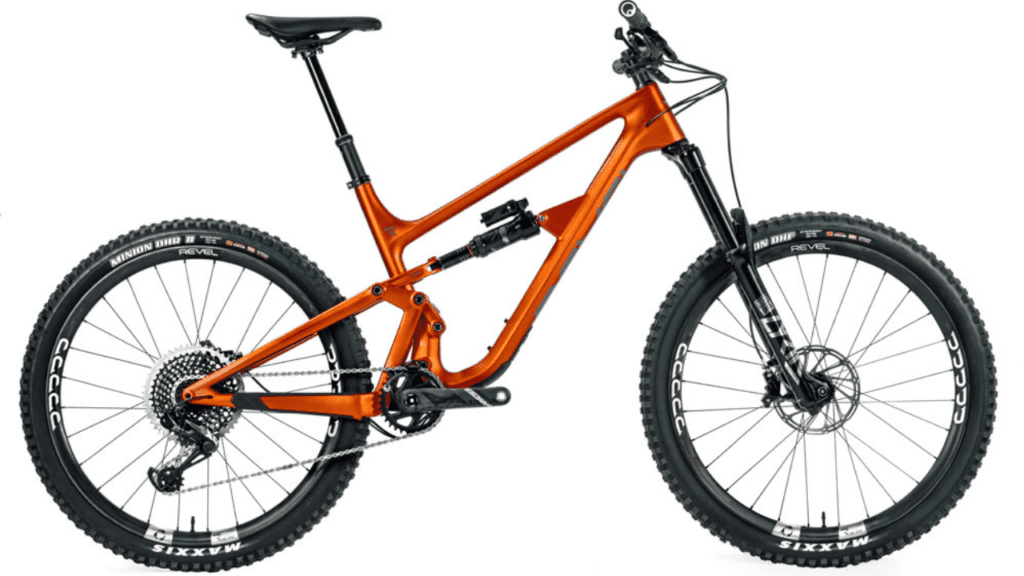 This mountain bike brand is also highly committed to sustainability. Therefore, they are not only building bikes but are contributing to society and using environmentally-friendly manufacturing practices.
They have started producing carbon rims that are entirely recyclable. They have also gone for tire levelers that are made of recycled carbon. Want to go for a high-end brand that still has pretty decent price tags, then choose Revel.
You cannot talk about American bike manufacturers without bringing Santa Cruz up. They are well known for their superior quality bike frames and great attention to detail. The California-based business has been driving the progress of the bike manufacturing industry for a long time now.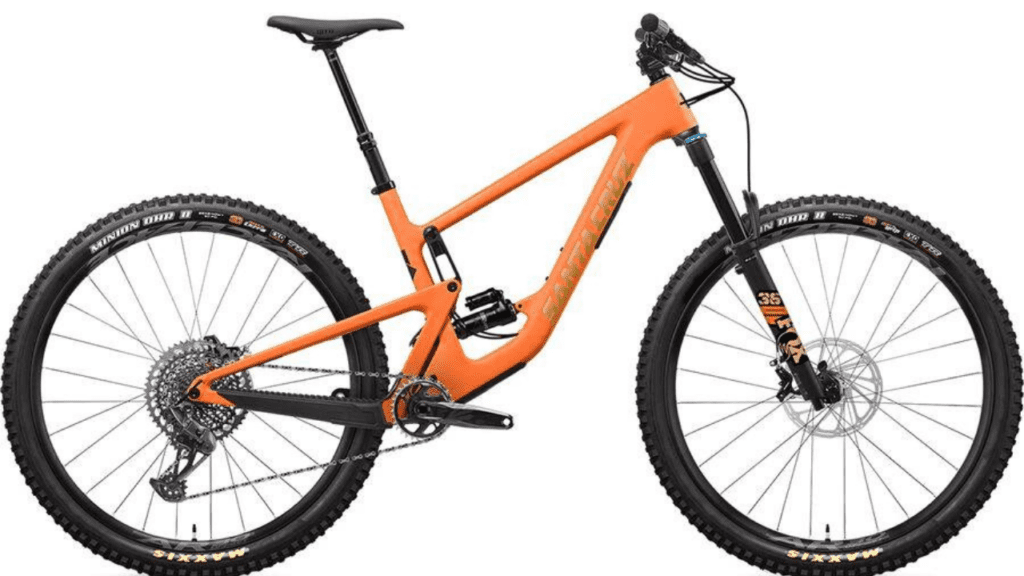 Slowly but surely, Santa Cruz has redesigned their entire lineup and has included new models that feature a lower linkage-driven suspension design. One of the best things about buying these Santa Cruz bikes is that these bikes come with a lifetime replacement policy.
These USA-made mountain bikes adhere to different trails and riders; you can consider Santa Cruz the Porsche of the MTB industry. These bikes are all about quality, and they come with a hefty price tag on them. Therefore, they are suitable for professionals and experts in mountain biking. Many of their MTBs are the best mountain bikes made in the USA.
Another maker of the best mountain bikes made in the USA is Specialized. It is located in California, and it continues to push the industry with new trends. It is one of the biggest bike brands in the world. The company is very high on quality and performance.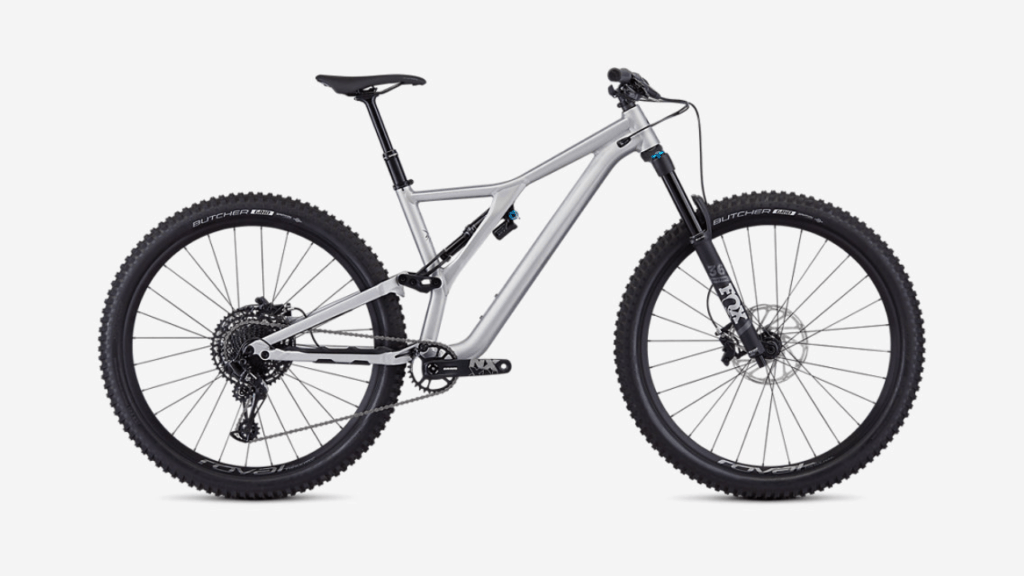 Their bikes are some of the most durable trail bikes available on the market. But these mountain bikes do not come cheap by any stretch of the imagination. Therefore, if you are a beginner or an intermediate rider, you will have a high budget to go for these bikes.
Recently they have introduced their SWAT system (Storage, Water, Air, & Tools system), which is an excellent way to store your spread in those crevices of your mountain bike. This SWAT feature is something that more companies should adopt.
You can also go with different components and groupsets if you want. It might be a useful feature, but not everyone can afford these top-notch mountain bikes made in USA.
Another top brand bike made in America is Transition Bikes. The company has contributed significantly to modern MTB manufacturing. For example, it has introduced the new SBG system (speed balance geometry). Plus, Transition was the first company to make a longer-reach bike featuring a shorter fork offset.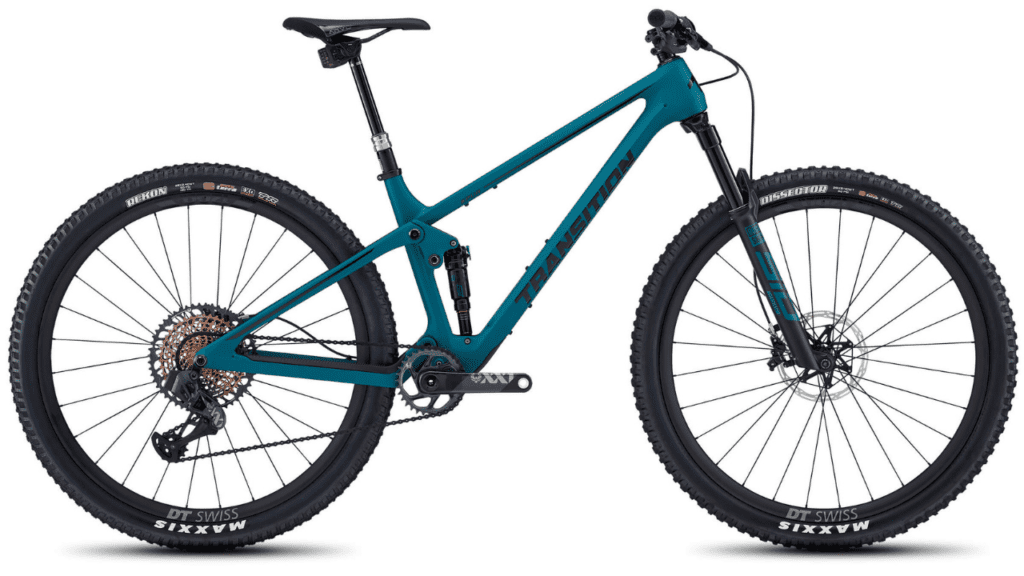 They have a unique way of marketing their products through high-quality video production and contribution to their local community. Moreover, the company has excellent customer service and after-sale service.
The company is planning to include carbon fiber and titanium frames in its offerings pretty soon. So, there are plenty of things in the pipeline for them.
You might have heard about this brand as one of the best for hardtail mountain bikes. But reassure them they do not sell any brands in black. Instead, they mixed the 26-inch MTBs and 20-inch BMX bikes to form a new kind of bike that is extremely comfortable to ride for some stunts.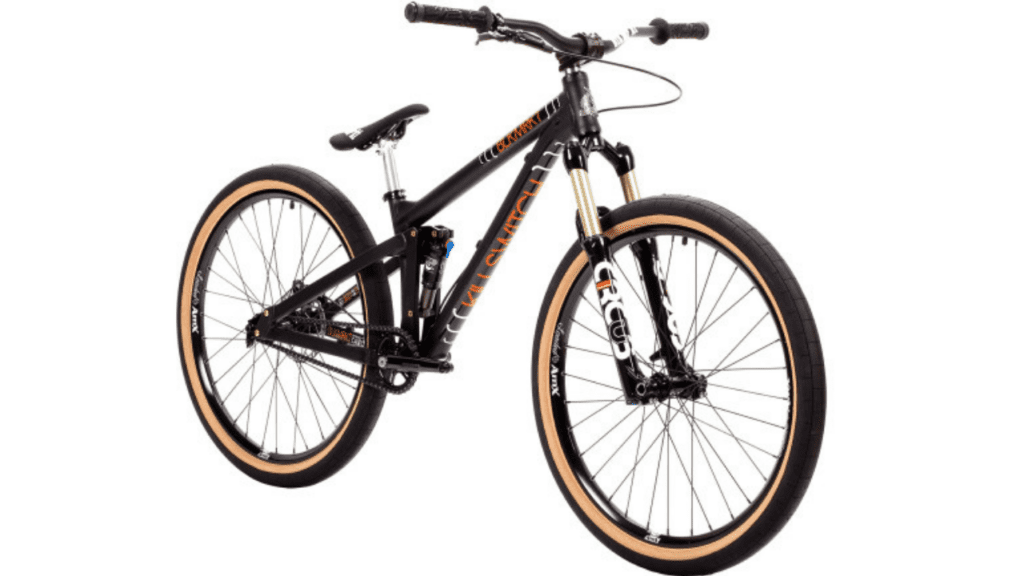 These bikes do not come cheap, and you can even give them the design you need, and they will make it for you. Their design is pretty solid, and they use quality materials in the construction of these bikes. Their bikes look and feel great and will certainly be a style statement to ride on.
They are the best when it comes to custom bike orders. However, if you have some specific riding needs, then get in touch with Black Market, and you will not believe that they can achieve for you in terms of bike geometry design and aesthetics.
Firefly is one of the top brands among the US MTB manufacturers. They use quality titanium frames in their mountain bikes. Therefore, these bikes are pretty lightweight and comfortable to maneuver. They have 26-inch, 27.5-inch, and 29ers available too.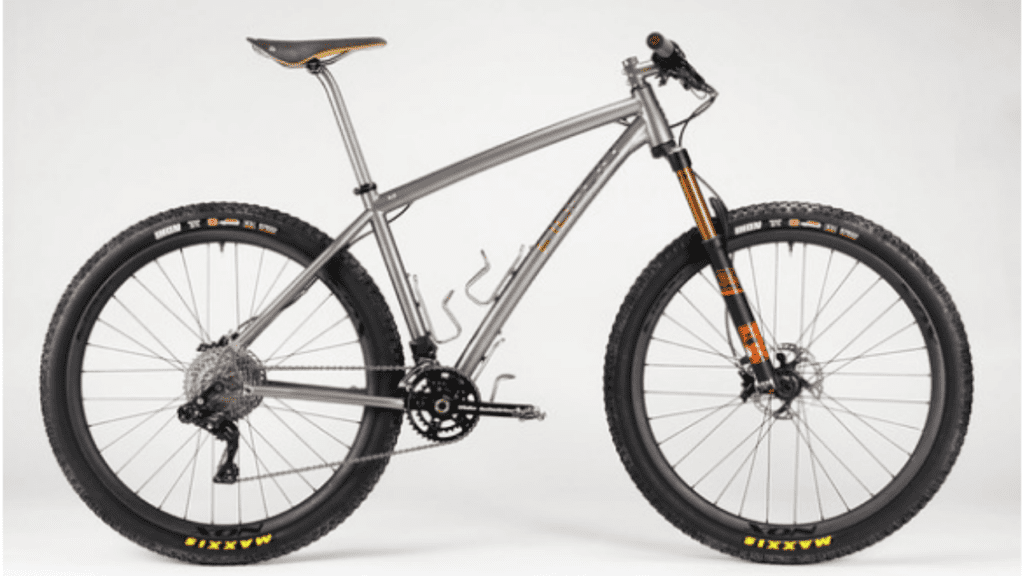 These bikes put you in control of your ride. You can conveniently rip a variety of banked turns without even touching your brakes. Clear those rock gardens that you thought were almost impossible to get through.
These bikes come with custom frame geometry and tube selection. The TIG-welded construction of these frames makes them extremely durable. These bikes are pretty high-quality, but they do not come cheap either.
Another one of the top brands in the US when it comes to MTBs is Ellsworth. They also have 26-inch, 27.5-inch, and 29ers available for the riders. The bikes have quality construction, and they are pretty robust too.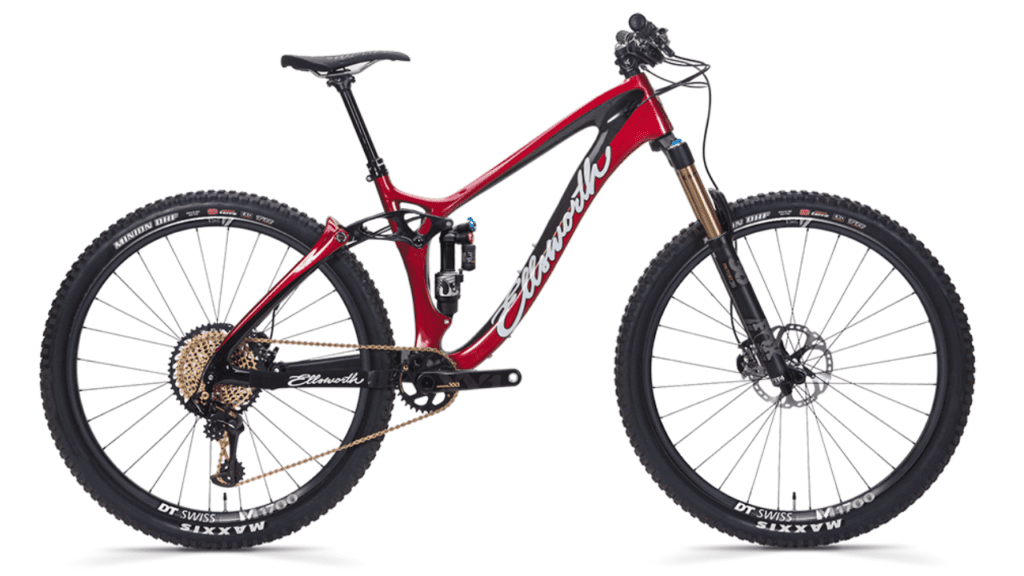 They not only make mountain bikes but also have urban and cyclocross bikes available. Their factory is located in California, and all their bikes are manufactured here. Besides that, these bikes are handcrafted. Therefore, they are designed and built to provide you with an exceptional riding experience.
Ellsworth introduced ICT suspension (instant center tracking) and evolved it into the AEES system (active energy efficiency suspension). They have all their aluminum frames developed in the US.
They also have carbon frames, but these frames are developed overseas. The only aluminum frame they have to offer is Epiphany, and it is available in 27.5-inch and 29-inch.
Other Top Quality US MTB Makers
There are plenty of other US MTB brands available that make the best mountain bikes made in the USA. Nevertheless, Foes are among the top brands that many riders favor. These full-suspension bikes feature durable frames that are lightweight at the same time. These bikes are excellent for maneuvering, and if you are not bike stunts, you will love riding Foes.
313 Bikes is another customer steel MTB manufacturer that keeps things simple and according to your preferences.
Alchemy bikes are highly regarded as the most durable MTBs on the market, and they look good. These bikes come with sine suspensions that allow you to deal with any trail pretty conveniently.
Allied is another brand that hails from Arkansas, and it makes quality trail bikes that you will love to ride.
Moreover, Litespeed makes quality bikes using carbon fiber and titanium, and the factory is located in Tennessee. Another one from Tennessee is Lynskey that deals in titanium bikes and components.
Finally, Lenz is another brand famous for its mountain bikes and is situated in Oregon.
Following is a list of all the mountain bike manufacturers located in the US.
Final Word
There are many mountain bikes made in the USA. Some focus on steel or aluminum bikes, while others make carbon fiber and titanium bikes. Larger manufacturers make all frames, and they also offer excellent after-sale services.
But going for a bigger brand means that you need to have a higher budget. If you are tight on budget, then you can go for smaller manufacturers too. Some of these smaller entities provide exceptional quality and customization to enhance your overall riding experience.
Below is a Pinterest friendly photo… so you can pin it to your Mountain Bike Board!