Teenagers are entering the MTB industry more than any other age group. But teen riders will face one major hurdle to start mountain biking – finding the right bike. And no, it's not just about knowing what to look for. Some specific bikes are designed to be used by teenagers, considering their body proportions and height.
That makes finding the right mtb for teenagers a major conundrum. But that's what we're here for. We searched and found the top 5 best mountain bikes for teenagers that are quality affordable bikes.
Take a look for yourself!
Top 5 Mountain Bikes for Teenagers
The Diamondback Overdrive is a lightweight premium MTB that's budget-friendly and durable. This particular model is a 29er, the best size for conquering uneven roads. They do have a 27.5in Overdrive you can find for a more nimble choice.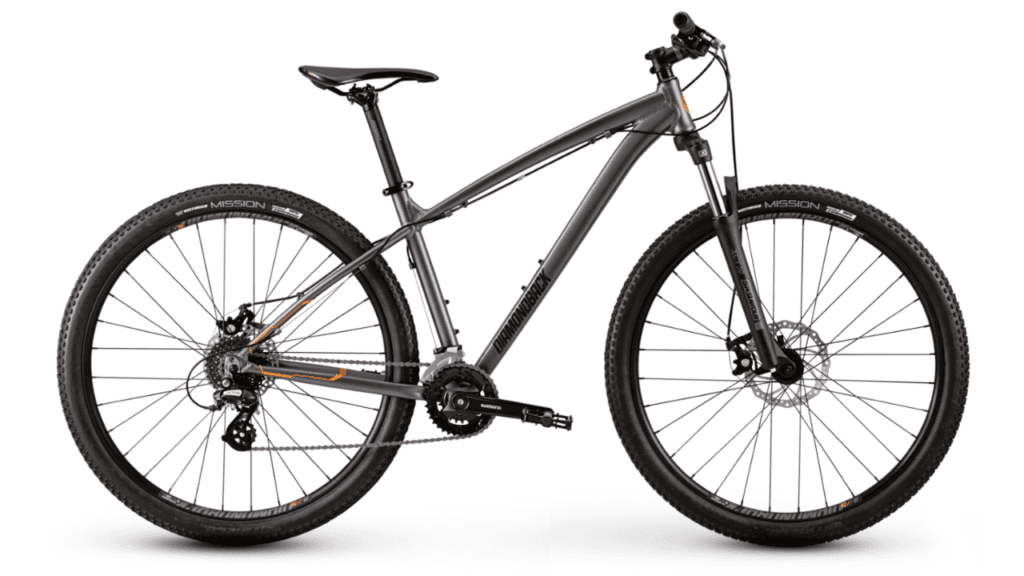 If you're the type that likes to go rough on the terrain, then this is the bike for you. It sports a resilient aluminum frame that doesn't corrode or rust. And with its stainless-steel double-wall rims, it's sure to survive harsh road conditions.
But what about performance? The Diamond Overdrive features an 8 speed Shimano rear derailleur, which gives you more speed options. And shifting is done through the Shimano EZ-fire shifter. This enables you to shift through the gears with high accuracy, much like what Shimano is known for.
In addition to that, the tires are Vee Rubber Missions and have very low rolling resistance. However, they add a lot to the weight of the bike.
As for braking, this bike uses the Tektro mechanical disc brakes. These brakes are well-known for their higher braking power. However, since they're more sensitive to braking, you'll need to get used to them first.
All in all, this is an excellent choice for people who like to push their limits. The bike's size and durable construction mean that you get to ride on tougher terrains without a worry. And the best part is that all of that comes within a manageable price. And if you're worried that your bike will look cheap, just remember that this model uses premium paint for the paint job.
For people who don't know how to assemble bikes, this one is the right fit. The assembly is user-friendly.
Pros
Made for harsher roads.
Quick and easy shifting.
Stronger brakes.
Highly durable chassis.
Low rolling resistance.
Cons
Brakes have a wider learning curve.
The Rocky Mountain Growler 20 is a classic hardtail mountain bike for teenagers. It boasts a dynamic geometry with a classic design and touches of contemporary architecture. If top quality is what your looking for then here you go.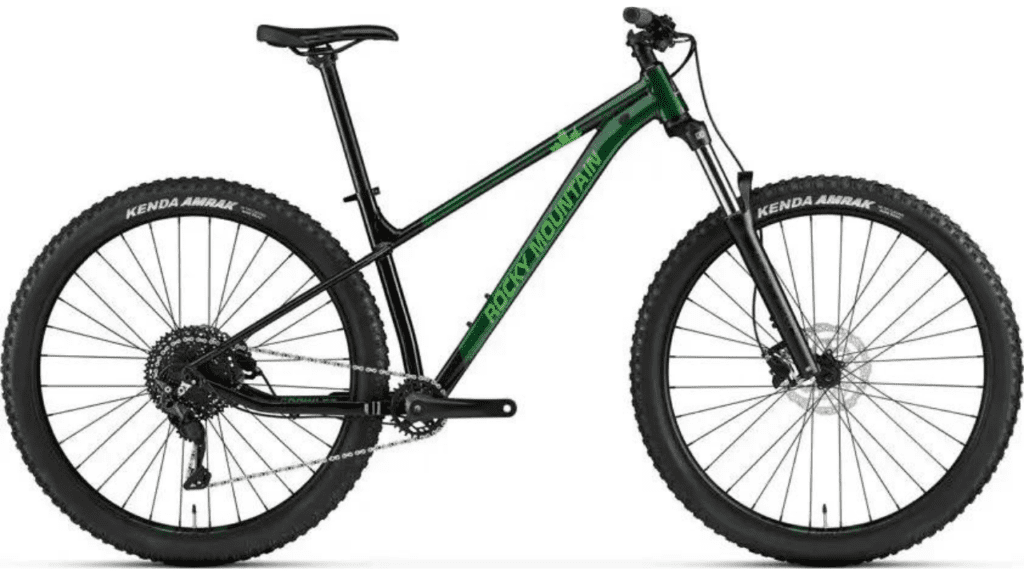 This bike is a 29er, the type that is made for hardtail trails. the frame is made from 6061 aluminum alloy which doesn't rust and makes the overall chassis lightweight. The frame is stiff and, combined with the 29″ tires, allows for a wider margin of error when riding.
What's more, the bike employs a 1x chainring with a 9-speed cassette. Technical terms aside, this means that you have a wider option of gears for climbing and rolling down. It heavily impacts the use of the bike and truly makes it the classic hardtail 29er it's meant to be.
And that's not where it ends. The bike uses hydraulic disc brakes, something only seen in premium bikes. They're perfect for casually stopping and correcting your path. However, they don't have the same braking power that other brakes offer.
Besides that, this is one of the best mountain bikes for teenagers for its suspension. It uses a Suntour coil fork that works reliably when both going uphill and downhill. However, you will find that the fork is not the best for bigger obstacles. It's still perfect for light trails that don't feature a lot of obstructions.
Putting all that aside, the design of the bike is just right for taller teenagers. The handlebars are a Rocky Mountain original and feature decent back and upsweep to give you the right control.
Pros
Classic plus modern design.
Made for hardtail trails.
Strong aluminum frame.
More gear options.
Reliable hydraulic disc brakes.
Cons
Not as much braking power as other models.
Can't go over bigger obstacles.
The Marin Bolinas Ridge 2 is the perfect choice for entry-level riders who want to get a taste of the MTB world. It's made for riders that want to journey into dirt trails and singletracks.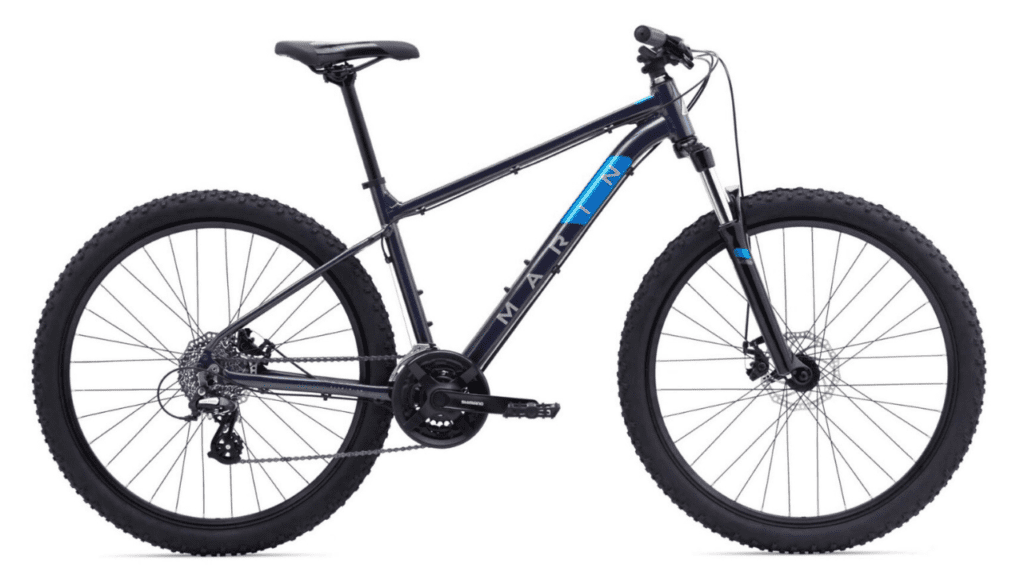 Beginning with the frame, the Marin Bolinas boasts an aluminum chassis that doesn't rot or rust. The rims are made from double-wall alloy, meaning they can survive harsh road conditions. And the tires are 29″ MTB tires, which can conquer even the toughest terrains.
Moving on to the gears, this bike uses an 8-speed Shimano shifter that provides consistency and accuracy. The shifter is easy to use, making it ideal for people who are just starting.
Speaking of beginners, the bike is very easy to assemble. It's nothing anyone who can read the instructions manual can't do.
Moreover, the Marin Bolinas Ridge 2 uses mechanical disc brakes that provide just the right amount of stopping power. However, newbies might take some time to grow accustomed to the brakes.
Additionally, the grip is closed-end, making it one of the best mountain bikes for teenagers who are just starting. More experienced riders, however, might want to upgrade the grip as it can get uncomfortable.
Besides being made for beginners, the Marin Bolinas Ridge 2 has another use; it makes a great fitness bike. The specific geometry featured on the bike and the ease of use make it a low-impact ride for people who want to stay fit.
And the suspension will help you maintain balance on the ground. The Marin Bolinas Ridge 2 uses reliable trail-capable forks that keep the ride smooth and consistent.
Pros
Best for beginners.
Good fitness dirt mountain bike.
Powerful stopping capability.
Strong and reliable aluminum frame.
Easy to assemble and use from the first ride.
Cons
The grip may need upgrading.
The GT Avalanche MTB is a daring mountain bike for teenagers that isn't afraid to test its limits. It's rightly named so – a bike that lets you go beyond your own potential.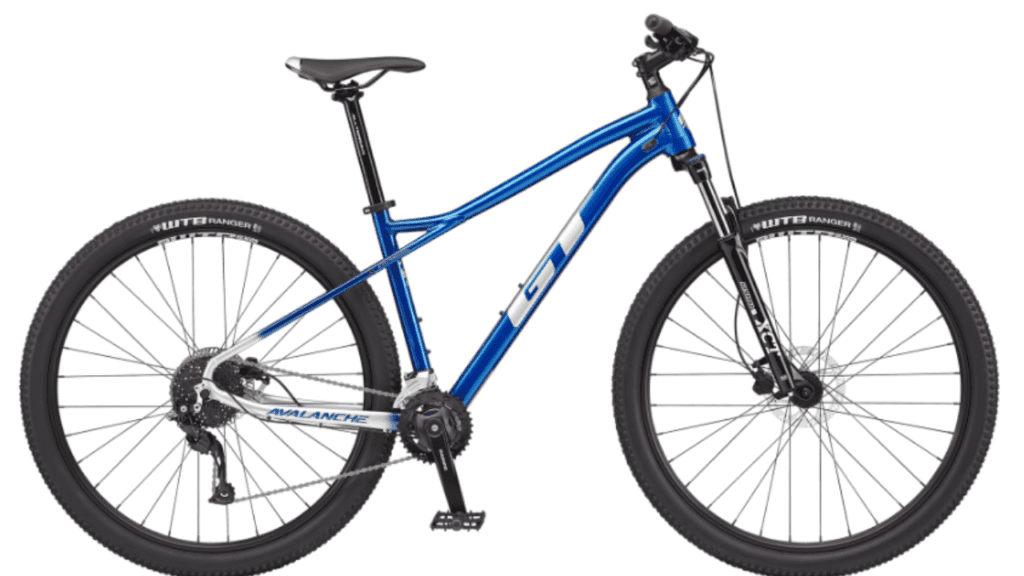 What makes this bike stand out is the increased level of stability. It features an aluminum frame that stands steadfast even when met with the worst riding conditions. And the 29″ tires let you smoothly glide over small and medium-sized obstacles without any disturbance.
Putting the road conditions aside, this bike also fares in every weather condition. The frame can survive hot and cold weather. And the saddle is an All-Terra MTB saddle made for harsh roads.
But a lot of stability has to do with the suspension. That's why the GT Avalanche MTB uses Suntour's coil spring suspension. The suspension is ideal for the trail type the bike is made for. However, you will have a harder time going over larger obstacles. Quite specifically, you'll notice a downgrade in performance when going over obstacles that engage the fork for longer.
Besides that, the GT Avalanche MTB utilized hydraulic disc brakes. These brakes work much more efficiently and accurately than mechanical disc brakes. They last longer and aren't subject to excessive friction or brake cable breakage. Of course, this also means lesser maintenance.
And that's not all. The drivetrain is 3×9-speed which offers a sufficient number of gears for going uphill and downhill. Additionally, the shifter is easy to use and provides accurate shifting. 
Pros
Good for tough weather conditions.
Accurate and quick shifting.
Smoothly glides over small obstacles.
Effective hydraulic brakes.
Perfect for people who like to dare.
Cons
Not for larger obstacles.
Perhaps one of the worst parts about owning an MTB is the lack of versatility. That's why the Polygon Cascade 4 is made for both the road and the dirt track.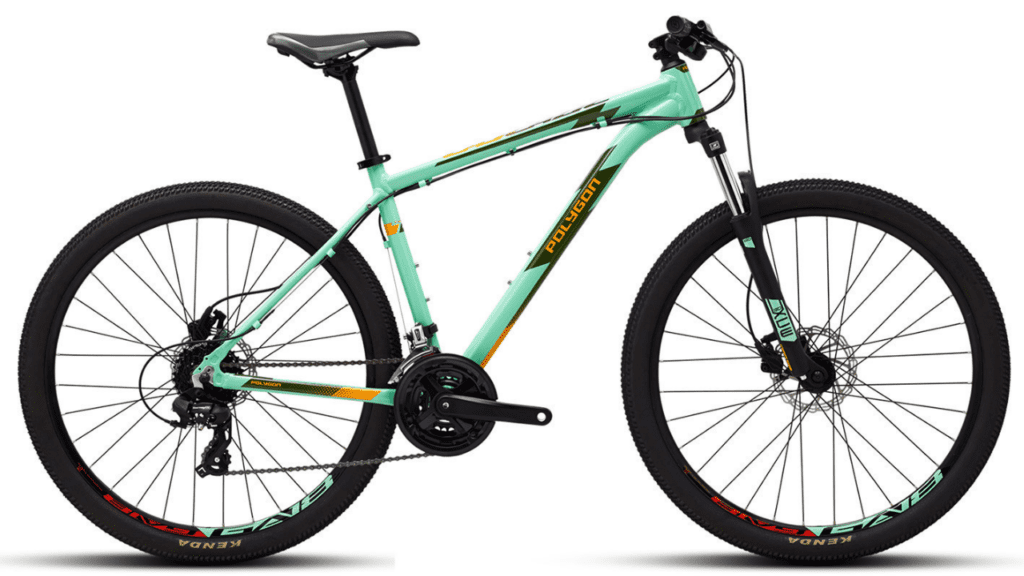 This bike has all the features of a commuter paired with that of a regular MTB. It features 27.5″ tires built for casual cruising. Off the road, the tires help to ride over obstacles, but the journey won't be as smooth as it would be with 29″ tires.
To make up for that, the Polygon Cascade 4 employs a 100 mm travel fork suspension. It helps the bike to move over obstacles without letting any of the vibrations get to you. It's still not recommended for tougher tracks. But the travel is more than enough for some rough urban tracks that other MTBs simply aren't made for.
But it's one of the most comfortable mountain bikes for teenagers when riding on uncertain roads. The saddle provides adequate cushioning, and the 680-mm handlebar maintains proper riding posture.
As for braking power, the Polygon Cascade 4 offers sufficient braking force. It uses Tektro mechanical disc brakes, which are more powerful than their hydraulic alterative. This means that you get safer interval braking. However, they require more tender loving care and are very easy to overwork.
One of the most significant features of the Polygon Cascade 4 is the lightweight frame. It's made from AL6 XC aluminum alloy, which can resist harsh weather conditions. The tubes are very thin but just as resilient. And they can take quite the beating before you even see a scratch on them.
Pros
Highly versatile.
Powerful braking performance.
Lightweight but tough frame.
Good for riding over small obstacles.
Made for commuting and MTB.
Cons
Not recommended for tougher tracks.
FAQs
What's A Good Mountain Bike for A Teenager?
Depending on the type of riding you will be doing, any of these are great mountain bikes for teenagers. One of the best options is the Diamondback Overdrive. It's incredibly lightweight and easy to use for a great price. And the assembly hardly requires a few minutes. Plus, shifting and braking are both easy and accurate, meaning you get the highest level of safety a beginner needs.
What Is the Best Type of Bike for A Teenager?
For teenagers, a MTB that offers safe braking and adequate obstacle coverage is a good choice. Look for comfort and stability rather than expertise level. Entry-level bikes are the best for people who are just getting started.
If the bike will be used mostly in trails you will want a bike with better braking and suspension to handle the rough terrain. If the bike will be used on dirt paths or gravel then you will want to keep an eye on the shifting capabilities and tires.
Conclusion
Finding the right MTB for teenagers isn't easy. You need to find a balance between safety, stability, and ease of use. And the right bike should also have the correct geometry for teenage riders.
Luckily, there are some MTBs on the market that fit that criteria. And we reviewed just 5 of them. These are the best mountain bikes for teenagers that can conquer almost every terrain and riding style.
Don't believe us? Try one out for yourself. But remember to have a clear view of your preferences. The wrong MTB will never feel comfortable when riding on your preferred type of road.
Below is a Pinterest friendly photo… so you can pin it to your Mountain Bike Board!