Understanding the philosophy, and history of mountain bike brands is crucial for any new mountain biker before making a purchase. And to further complicate things, they have to deal with multiple brands. Scanning the whole view to make the right decision is the goal!
Here we are discussing the different types of companies in the Mountain bike world, for instance, "Diamondback" that focuses on value or "Yeti" which has the expensive inclination.  
We have developed a list of top brands in the mountain bike world for your convenience and they are the best sellers with various perspectives. We have done the rating to simplify things for you so you can pick and choose the brand according to your needs and preferences. 
What are the Best Mountain Bike Brands?
Below, we highlighted the top mountain bikes brands available today. This list changes by the year but most of the top brands stay there. This is by no means the complete list of every mountain bike brand, but we focus on some of the over achievers.
1. Diamondback
Diamondback headquarter is in Kent, WA and its two most popular models are "Hook" and "Release". The company is one of the best MTB brands which provides high-quality products at unmatched prices to its customers. But that's the only thing that matters to Diamondback.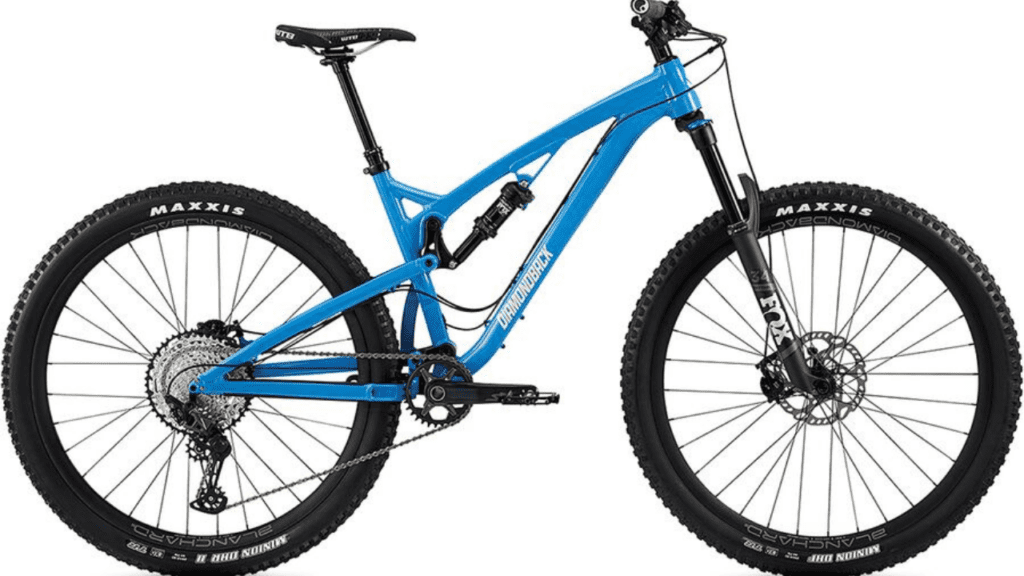 There is no cutting-edge technology boom here and no focus on advanced users. The company came into being back in the 1970s and at that time it focused on BMX only. But since then, the company has been managing to alter its market image and turn into one of the top brands in the mountain bike world. 
Fans of this brand have been extremely polarized over this price focused philosophy. Some of them love the brand even more while others have given up on it. The company is still doing a serious effort to win back your heart.
The latest model, Release 3 is one of the best in terms of performance and it offers great value. No matter what your biking skills and experiences are, Diamondback is one of the best choices for you to consider because you don't have to empty your bank account to get one. 
2. Santa Cruz
As the name goes, the company is headquartered in Santa Cruz, CA and it is one of the elite brands in the mountain bike world. Two of the most popular models from this brand are the "Nomad" and the "Hightower". The frames from this brand are high-quality and the company focuses a lot on minor details. Lifetime warranty for their Mountain Bikes is their benchmark. The boutique feel is always there but it also means that these bikes are going to be very expensive and they are.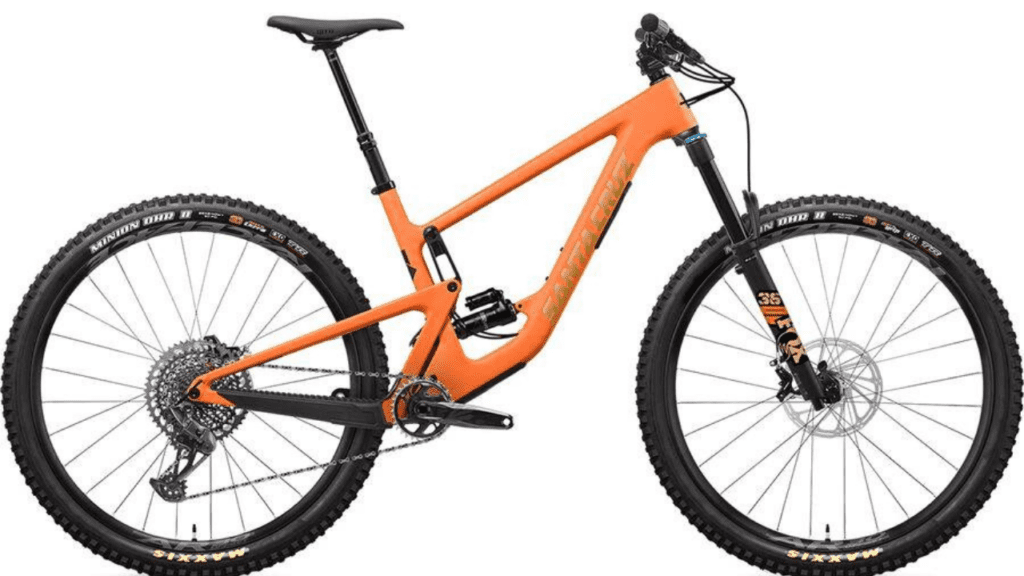 But there is a certain degree of anomaly associated with this brand as well. There are only 13 models that focus on dirt biking and it includes the "Heckler e-MTB" which is the latest addition to the family, Santa Cruz has become one of the top players in the MTB market. 
In addition to that, the company has only been around since 1994. So it has garnered a lot of success in a very short time. And their growth is rampant without giving up that boutique-style feel. Apart from "Nomad and Hightower", you will also find "Bronson", "Bullit", "VP Free", "Driver" as well as "Heckler". And the number of users of these bikes is increasing rapidly.
Although they offer a lifetime warranty, no sub-par quality components are there in it. A huge price tag might be a negative point for a few customers. But at the same time, you are paying for the best and in the end, you are getting "The Best". 
3. Trek
Trek is one of the popular brands in the MTB industry whose headquarter is in Waterloo, WI. They are indeed eminent for their two models named "Remedy" and "Fuel". You might not notice them for their innovation and creativity but it is one of the top high-end brands in this category.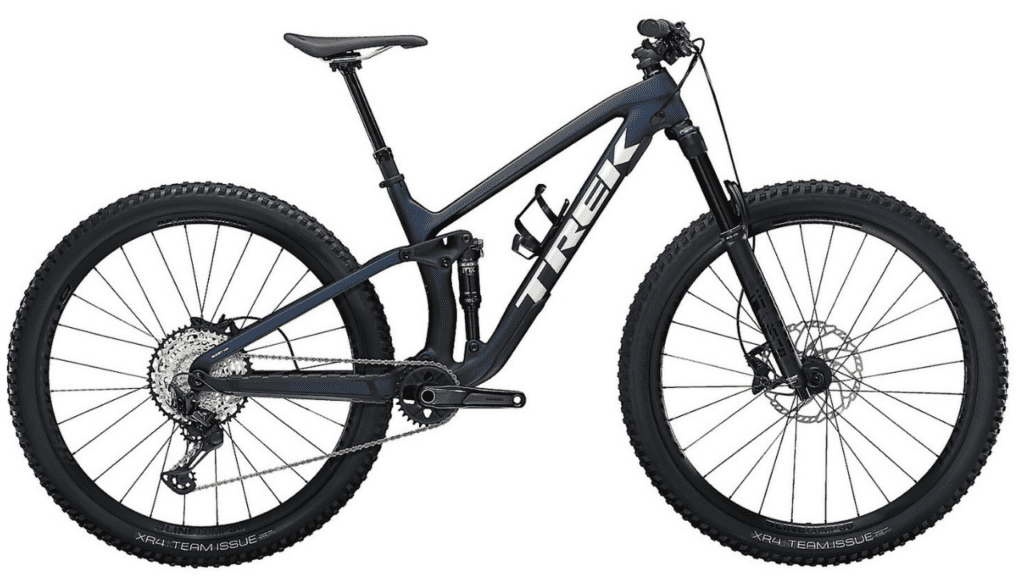 It produces world-class bikes in various categories but it has significantly grown its road bikes. The company has received a lot of promotion from the "Tour de France legend, Lance Armstrong". Trek has worked its way up to the top tier in the Mountain Biking world as well. The Fuel EX in this category is one of the best and it has been in production for over a decade now. 
This bike has been very popular due to its design. There have been numerous upgrades over the years in terms of design and bike geometry, the company has managed to maintain a good reputation throughout the time. 
Trek has worked very hard to earn trust and fame by sponsoring true MTB athletes over the years like Brandon Semenuk, Emily Batty, and several others. The company provides a lifetime warranty on all their bikes. And it is one of the hallmarks of their business. The company will attract you by allowing you to fully customize your bike according to your requirements. 
4. Specialized 
This company is located in Morgan Hill, CA, and has been well known for its "Rockhopper" and "Stumpjumper" models. It appeared on the scene back in the 1970s and it has revolutionized the popularity of MTBs in the US.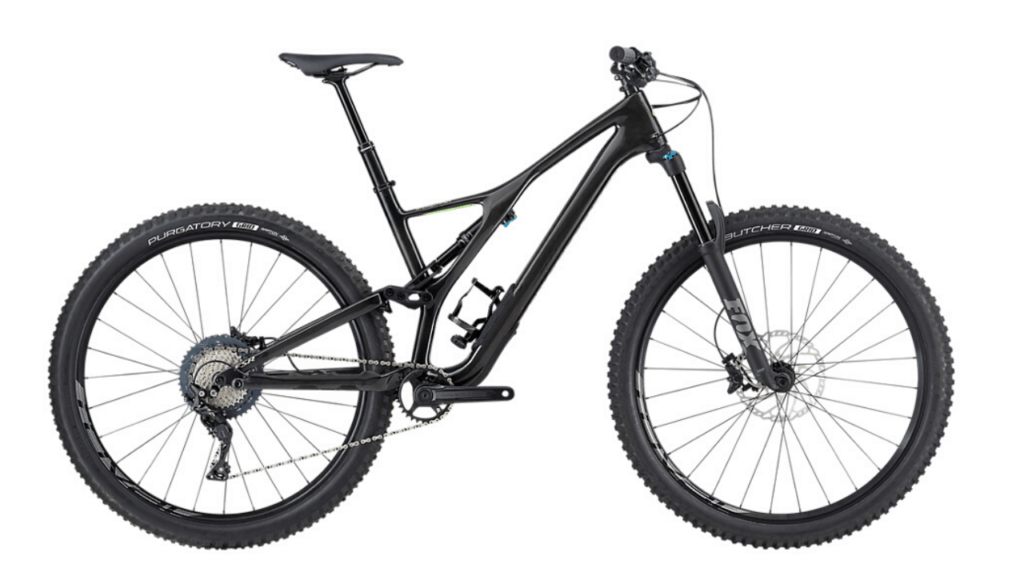 These bikes that the brand sells are all manufactured in Taiwan but they don't lack quality. Most of the manufacturing companies in this industry don't have their production in the US. The history of the origin of this brand is all associated with the US, California in particular. 
The Stumpjumper is a widely known model from this brand and is considered to be Specialized's staple. It was introduced back in 1981 and it was the very first MTB in the world to have been mass-produced. There are over twenty versions of this bike still available in the US. It's a full-suspension classic bike that every MTBer needs to own at least once in their life. 
But that's not the only thing that company has to offer. Specialized collection is way broader than that and it includes everything ranging from electric bikes, road bikes, and entry-level Mountain Bikes. So no matter which level you are, there is a "Mountain Bike" that is available for you. 
Stumpjumper has surely carved its way but the company, as a whole, continues to evolve. For instance, some US brands are focusing on introducing their electric bikes to the market, Specialized has been in action with its "Turbo Levo" for the past so many years. 
Apart from that, the company has also focused on addressing your problems, for instance, Specialized SWAT features tube and tool storage that you can also purchase separately. Some of the models already include "SWAT". 
5. Pivot
If you're looking for a Mountain Bike that is efficient on climbs as well as descents then "Pivot" is the perfect choice for you. These bikes come with a DW link suspension system that is highly efficient in achieving both these fiats.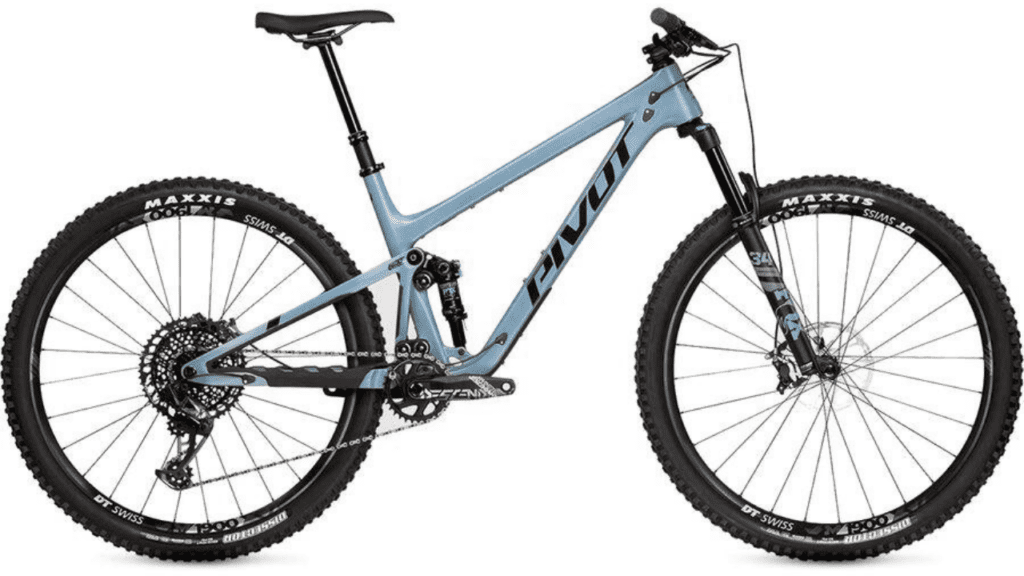 Pivot is also one of the expensive brands but its design makes it stand out. Just like "Cannondale", they will have a polarizing effect on you. Despite that love-it-or-hate-it feel, the company has managed to produce two of the most popular series "Trail 429" and the "Firebird".
Headquartered in Tempe, AZ, the company started its operations back in 2007, so it's fairly young, yet it has become one of the top-notch industry players. The founder of this company is a Mountain Bike legend, Chris Cocalis gives a lot of inputs in the production and design. As the founder he knows the different requirements for mountain bikers and he looks to address them with various design formulations. 
Another feature that makes the brand unique is that it only uses aluminum and carbon in the construction of its bikes to make them lightweight. The company has 18 different models and some of them are fairly popular including the likes of the "Firebird 29, and Mach 4". With Mach 6, Pivot is introducing aluminum in their ranks to make it price friendly and lightweight. 
6. Giant
Located in Taichung Taiwan, Giant's most famous for its two models called the "Talon" and "The Trance". The brand has made in-roads with its very competitive prices and highly detailed manufacturing process. But most of the bikes that come from Giant do have an outdated geometry.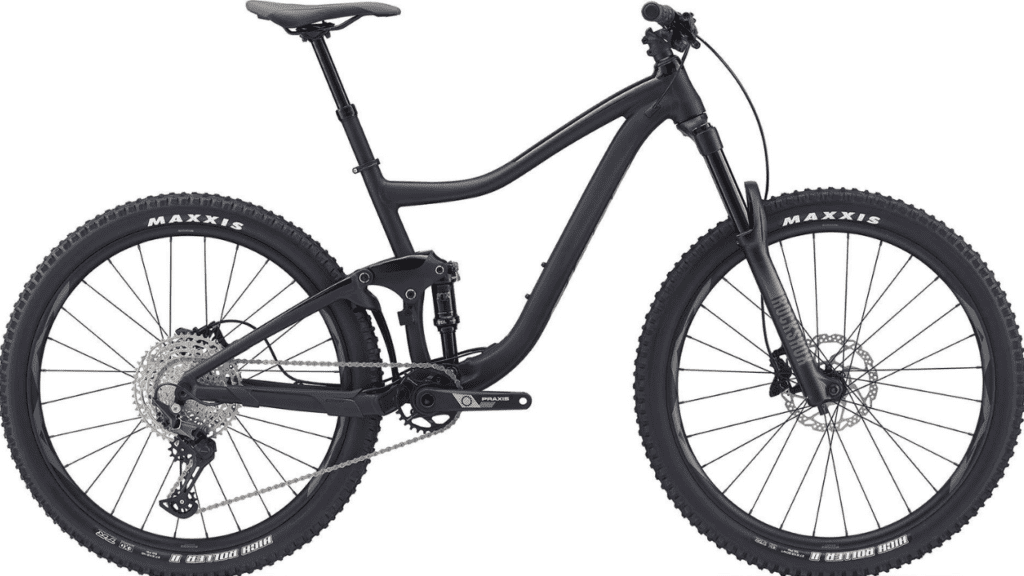 The company came into being in 1972 which produces bikes for many global brands. There are not many companies in the world that manufacture bikes in huge numbers. But Giant is one of the larger producers in this industry.
The in-house bike manufacturing brand in Taiwan began business in 1981. Since then their focus has been on producing high-quality products and not focusing on geometry only. The bikes from this brand can certainly handle anything you put it through. 
The latest model in the series, "The Trance 29", the company is looking to innovate and experiment different things with its geometry. "Trek and Specialized", are well known in this industry but Giant has a massive production line that gives it the entitlement of being "The Best".
Giant also has a sub-brand called "Liv" and it focuses on women biking and merchandise. The brand not only offers a range of different bikes from entry-level to specialize but also from novices to experts. 
7. Kona
With headquarters in Ferndale, WA, Kona was established in 1988 with the focus on fun-loving and electrifying features. The company prefers to keep its models simple and emphasize practicality. "Kona" is one brand that you will find with very little presence online.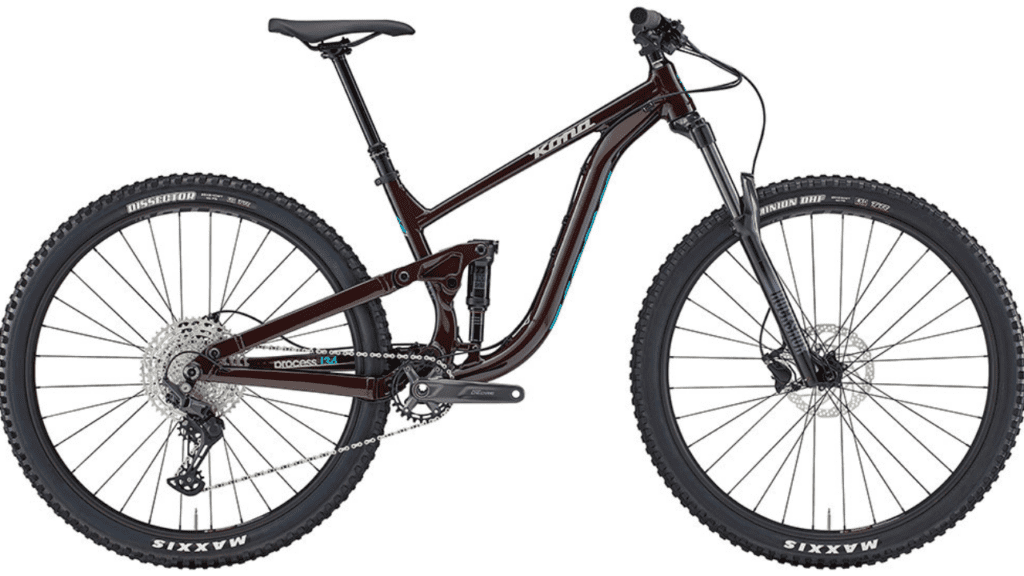 But their business doesn't seem to be affected by this mindset. They still have quite a fair market share and they also cater to different user types and their skill sets. The brand lost its way a few years back due to its focus on pavement bikes but it's back with a whole new range of full-suspension bikes.  
Apart from mountain bikes, Kona also has a range of other bikes on offer including fat tire mountain bikes, and commuters. Kona's frames come with a lifetime warranty and these bikes are made for having fun. So, it's one of the best brands for all those casual MTBers out there. 
8. Cannondale
Cannondale is famous for its high quality yet lightweight aluminum frames and the brand is not afraid of breaking away from the industry norms. Located in Wilton, CT, "Cujo" and "Habit" are the most famous Mountain bike models by the brand. These bikes can be so fast the audience can be significantly polarized.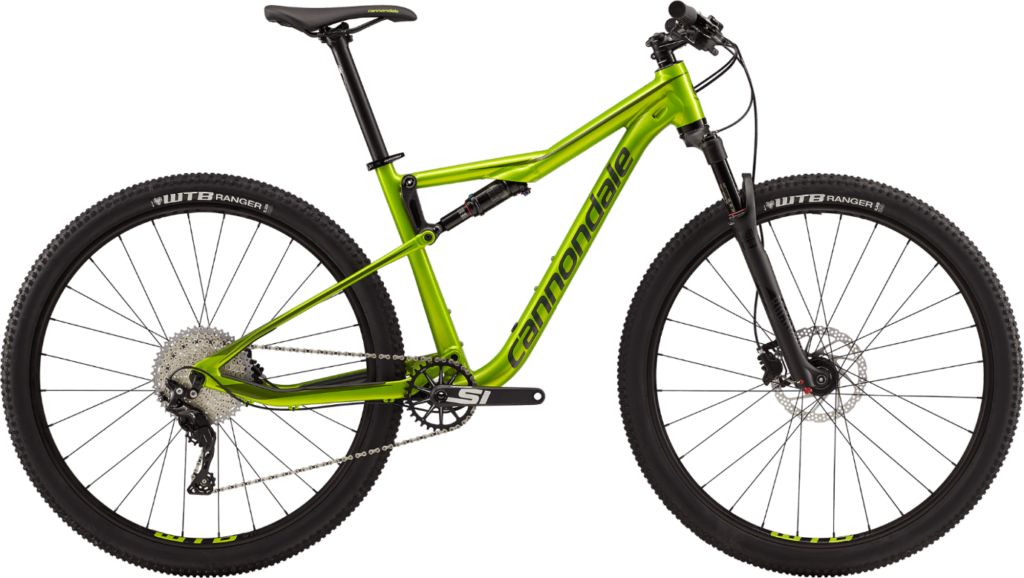 The company follows a unique approach when it comes to bike manufacturing. This daredevil approach has intrigued some unique designs like the Lefty one-sided fork as well as the headsok construction. Some models came with these two features instead of the standard suspension forks. 
Cannondale uses large-sized aluminum tubing to construct their frames. And it has been doing the same since 1980, the time when most of the bike manufacturers were focusing on steel frames. The company still uses aluminum alloy in the majority of its models. 
The brand was one of the most popular in the industry back in the day but it lost its market share to some of the high-end brands. This made Cannondale shift its gears and released a surprisingly normal-looking bike. This kind of bike is not the norm for a company like Cannondale. But it still looks awesome, we hope that the company retains at least some of its funkiness from the past when it was one of the top-selling brands in the industry. 
9. Yeti
Established in 1985 in Golden, CO, the "SB130", and the "SB150" are two of the most popular models by Yeti. The bikes by Yeti can climb very well and they also look breathtaking. But of course, such great performance and great looks come at a certain price as well. Therefore, Yeti bikes are one of the most expensive in the market,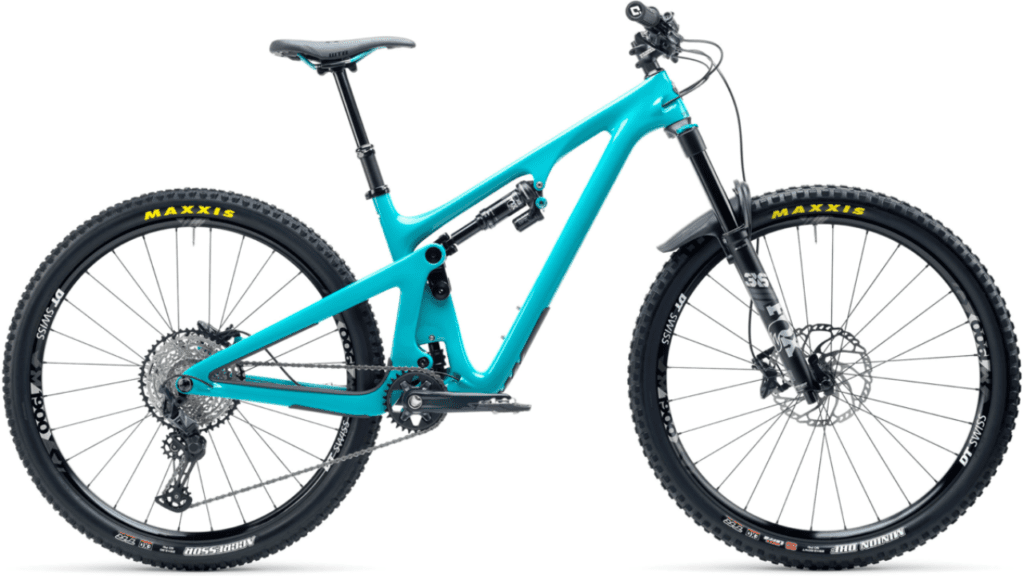 Yeti's entire focus has always been on younger talent. And that is why you will see the brand associated itself with the likes of John Tomac, Richie Rude, Jared Graves, Juliana Furtado, and Aaron Gwin. 
Yeti has one of the most aggressive geometries in the MTB world and they like to experiment with the front and rear wheels as well as top and bottom tube designs. MTBers love this brand due to its Teal color, its high cost, and the unique suspension platform on the rear. 
The bikes are very sturdy and they can stand the test of time. It means that you will get plenty of value over the years after bearing a high upfront cost. If you can digest it, you will certainly own a rig that is enviable on the trail.
10. Ibis
Located in Santa Cruz, CA, Ibis only has seven different models on offer despite being into the business since 1981. But due to a series of ownership changes, the company policies deviated from their course. And the production halted on numerous occasions.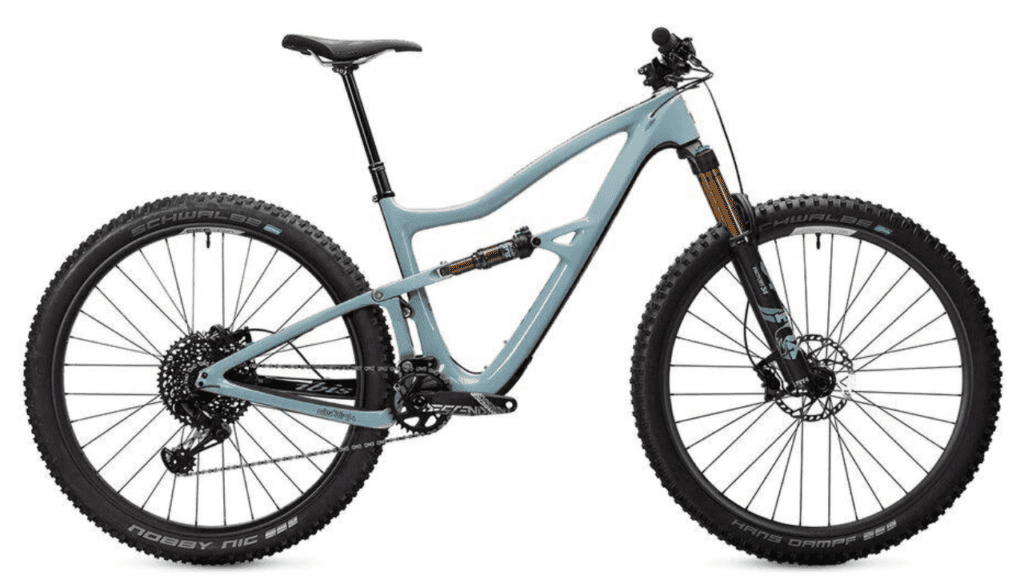 Still, if we talk about the quality Ibis bikes are very close to being one of the best. "Ripley" and "Ripmo" are two of the most popular models from the brand. You can call it another boutique brand and it has gained a lot of success in the Mountain bike community. 
Ripley features a carbon frame with a full suspension system. And it is one of the best works of the company. Ibis focuses on only some of the models but caters to different types of rider. It also offers a seven-year warranty on all its bikes. 
Other Top Mountain Bike Brands
Let's be honest, any brand that makes a top quality mountain bike can be on this list. Box store brands are the ones to avoid if you want a good bike. Learn the parts that come with these bikes and it will tell you a lot.
Here are some other brands we could add.
YT Mountain Bikes
Rocky Mountain Bikes
Commencal Meta Bikes
Evil Bikes
Polygon Mountain Bikes
Canyon Mountain Bikes
Marin Mountain Bikes
Scott Mountain Bikes
Orbea Mountain Bikes
Final Word
So, now you know most of the things about the top 10 best mountain bike brands. And we hope that this guide was of some assistance for you in choosing the right one for yourself. Different brands cater to different users. You just need to identify what your needs and requirements are. It will allow you to find the right brand according to your preferences and riding style. 
So which one are you going to opt for this season? Let us know on our facebook page here.
Let's ride!
Below is a Pinterest friendly photo… so you can pin it to your Mountain Bike Board!