Mountain biking in the backcountry can be a daunting prospect, especially if you are taking on uncharted terrains. While most areas will have trails marked out that should allow you to simply follow the trail, casual riders might need the best GPS for mountain biking. These GPS systems are easy to connect and they work efficiently.
Some of the big names like Garmin dominate the world of GPS technology. However, there are plenty of top GPS brands that you can often rely on when looking for something solid to get you from one point to the other. This article aims to run through some of the top GPS options for mountain biking, helping you find the right option.
Best GPS For Mountain Biking On The Market Today
Before diving into some of the essential features that make these GPS systems stand out, it is important that we consider the products and which of them are the best. The following GPS options will work wonders for your mountain bike. They are easy to connect and the usability of these products are easy to master:
The Garmin Edge 530 GPS Enabled Computer is one of the most functional products available on the market today. While there are many Garmin systems, this one has one of the fastest processors and new improved processing metrics, which should help individuals better understand their performance and how they can improve.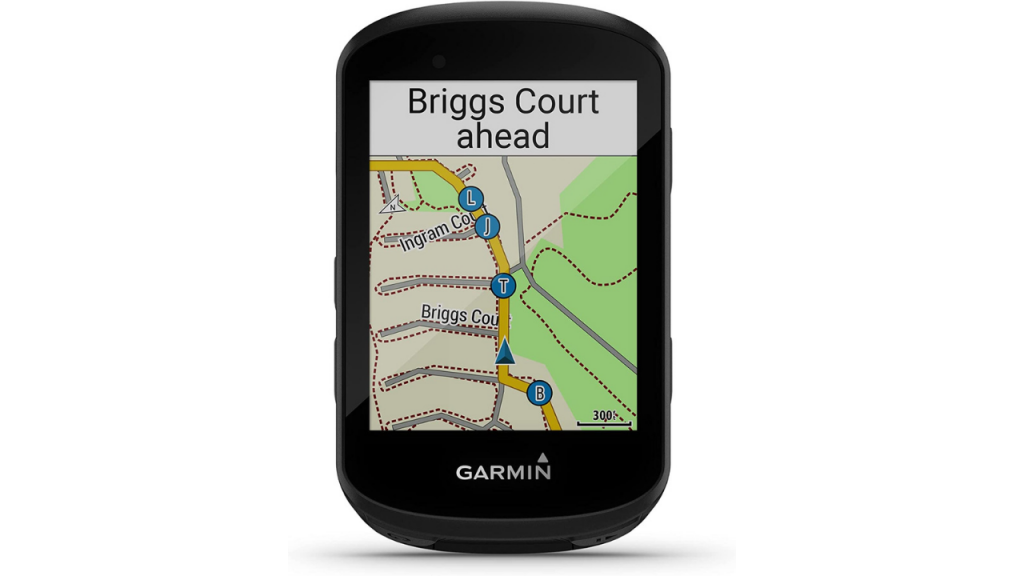 It has a small and sleek design, which makes it lightweight and easy to mount. However, map browsing can be tedious with plenty of buttons that need to be pressed to find specific maps. Updated with the latest maps and features, this is one of the ideal options you can use to ensure you never get lost in the backcountry.
Pros:
Advanced metrics system
Fast processing
Easy to set up
Durable construction
Cons:
Map browsing is frustrating
The Garmin Edge 1030 is one of the top options for those that enjoy a good quality product and it features more advanced features than the previous option. The MTB dynamics and trail fork integration app compatibility is what helps it stand out significantly from the competition while giving you a touchscreen to work with.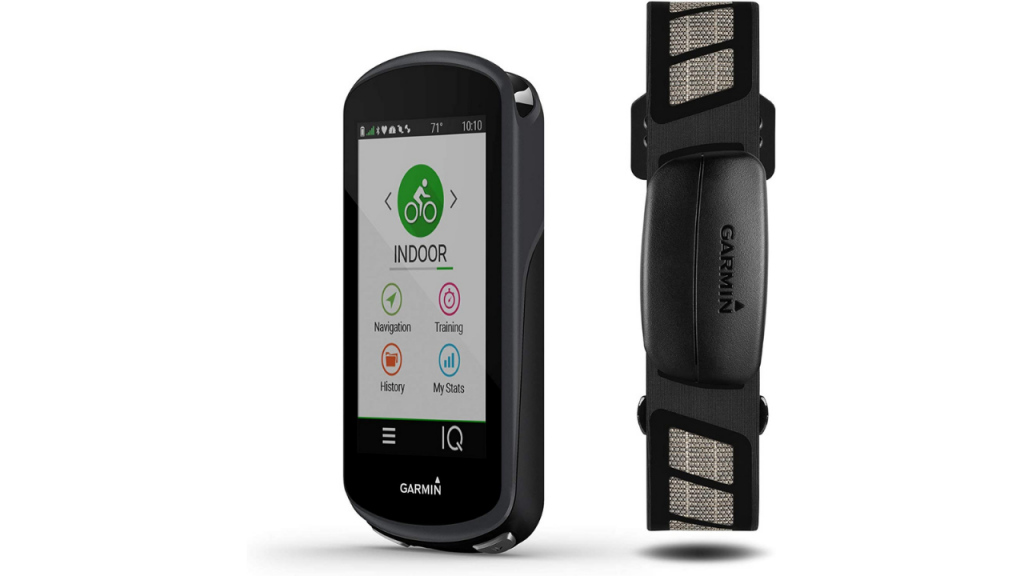 One of the main reasons for this GPS is the way it can be integrated into almost every component. It can also be adjoined to your power meter and your mobile device. With 24-hour battery life and the ability to integrate training programs, it is one of the top options available. However, it is also one of the more expensive options to consider.
Pros:
Fork integration and GPS dynamics
Enormous battery life
Touchscreen compatible
Tracks numerous stats
Cons:
With a powerful smartphone-grade Qualcomm processor, the HammerheadKaroo 2 GPS Bike Computer is often seen as an underrated GPS. However, it comes with great usability and with a touchscreen interface that should make it easy for most people to comfortably choose their route or location with simple navigation.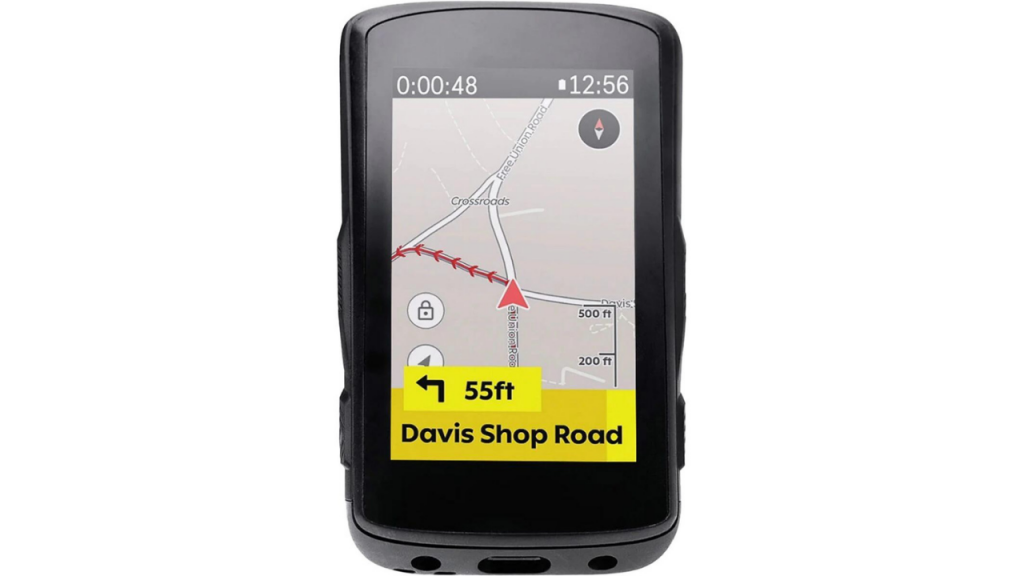 Hammerhead might not be one of the most popular brands when it comes to GPS technology, but they have taken some of the tips from many smartphone producers to ensure they create durable and functional GPS units. Another reason to consider it is the price, which is slightly cheaper than many of the other top brands.
Pros:
Smartphone-grade technology
Touchscreen interface
Reasonably priced
Easy to use
Cons:
Might not have the reputation of the top brands
Wahoo Fitness might not be one of the most popular brands on the market today. However, the brand is known for providing affordable GPS systems. The Wahoo ELEMNT ROAM GPS Bike Computer is one of the more basic options available and comes with a host of features that will enable you to plan out routes and keep track of your destination.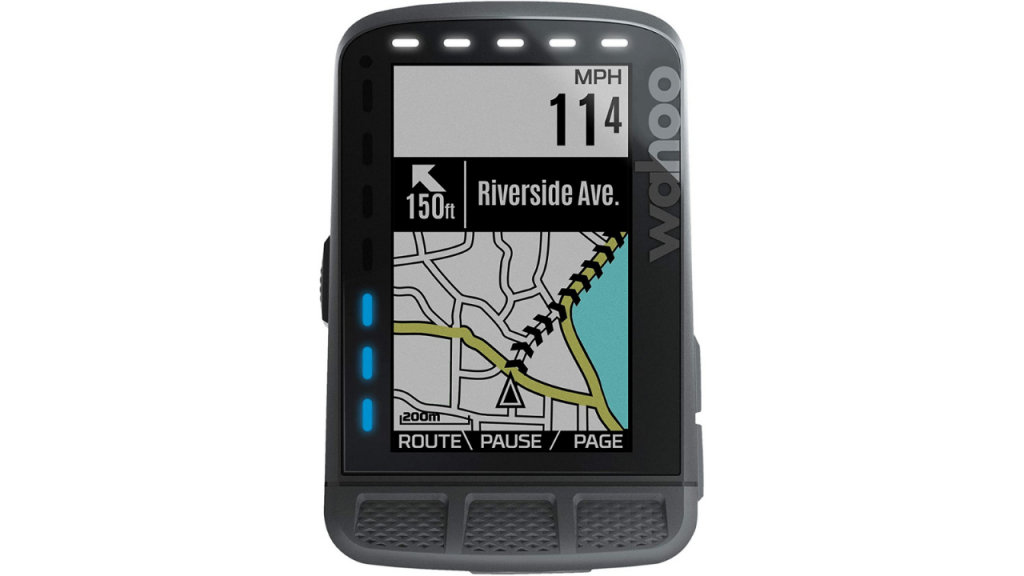 It has all the basic features that you would expect and according to the manufacturer, the battery can give you around 17-hours of functionality. The only downside is the lack of touchscreen features. Unfortunately, it does not have the best button setup and these buttons are not always as responsive as they should be.
Pros:
Basic features
Inexpensive
Easy to mount
Small design
Cons:
In terms of technology, all of us might be looking for the most advanced GPS systems on the market today. However, you don't always need to fall into this trap. The XOSS G+ GPS Wireless Bike Computer is one of the more basic options, but it places all the focus on performance. It will give you precise and accurate data to work with.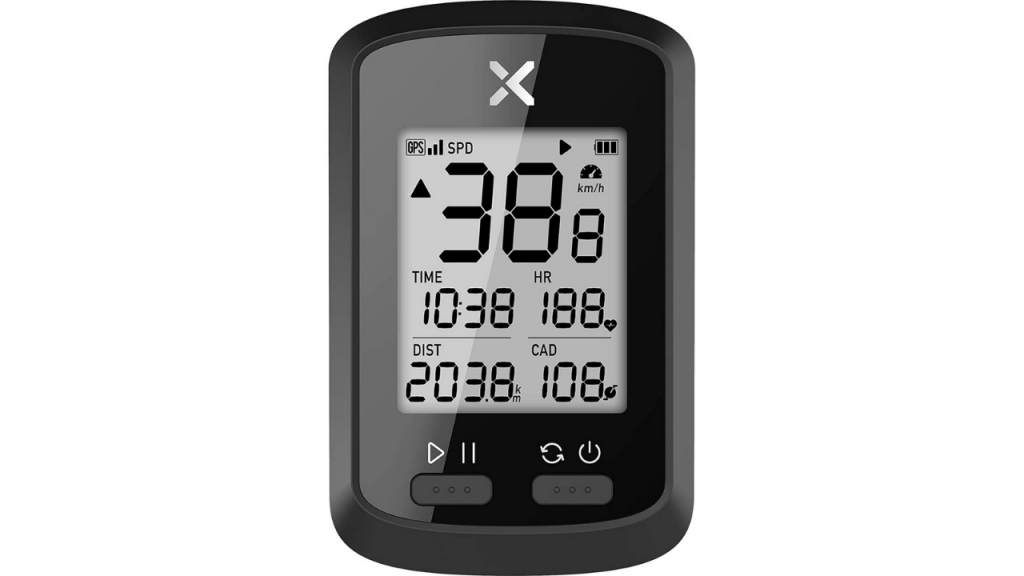 With an IPX7 waterproof rating, the GPS is designed for use during all times of the year. It might only have a black and white screen, but the backlit system is effective for giving you clear visibility when using it at night as well. We would recommend it as one of the "no-frills" options for your mountain bike endeavors.
Pros:
Easy mounting
Backlit display
IPX7 waterproof rating
Numerous ANT+ sensors
Cons:
The Bryton Rider 750 GPS Bike/Cycling Computer is an excellent GPS for those that enjoy riding around town and having something functional. It might not have all the features that some of the high-end options have, but the basics are certainly enough. It comes pre-loaded with the maps of the United States and can track all your metrics.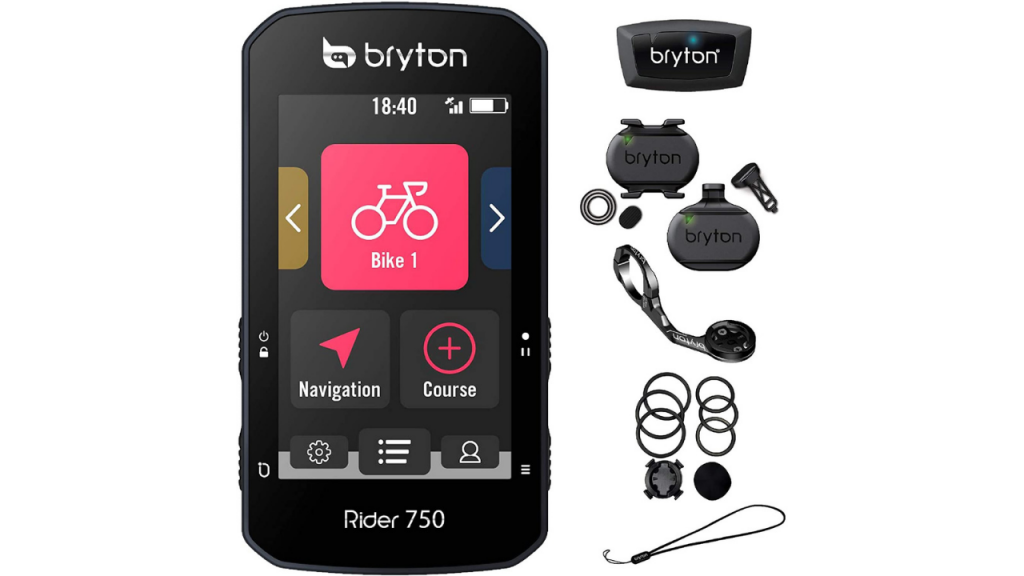 Additionally, the manufacturer claims that it operates using voice commands. Even though you can probably use the touchscreen to help you with navigation, the voice commands should make it much easier. It can be expensive for some beginners. However, it is one of the ideal options that you can use for fun.
Pros:
Touchscreen
Reliable battery
Easy to navigate
Reasonable price
Cons:
If budget is something you are overly concerned with, you might want to consider using the Magene C406 Bike Computer. It is one of the cheaper options and comes with a black and white display that should make it a bit cheaper. However, the GPS works by connecting to your mobile device and using the positioning of the computer.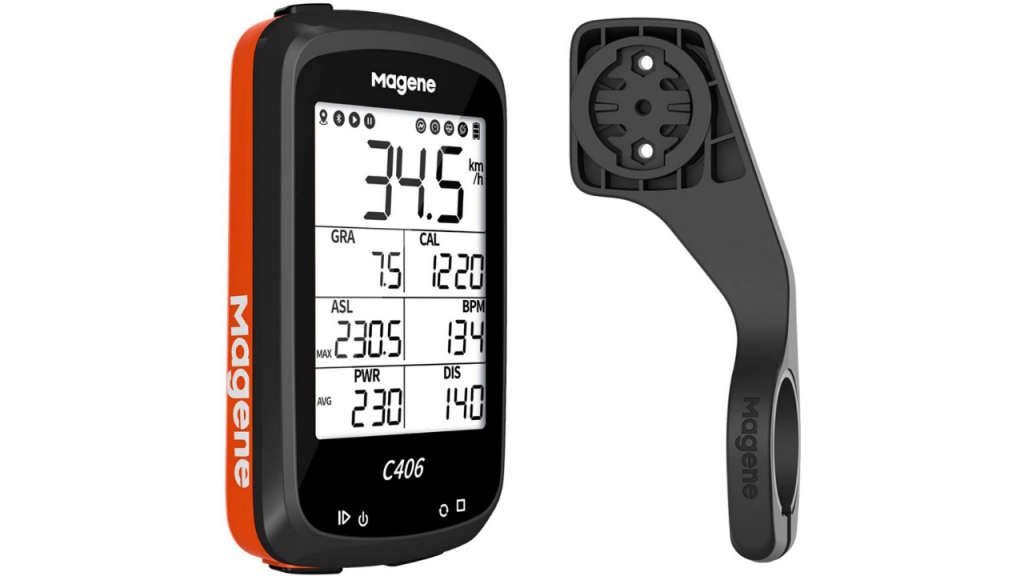 It is made to be one of the more affordable options on the market today and you will find that it does not have some exceptional features. However, it works well when it comes to durability, the unit stands out as one of the most reliable options. We would recommend it for the affordability and the quality of the unit.
Pros:
Durable construction
Inexpensive
Basic features
Easy mounting
Cons:
Only a black and white display
Key Features You Need To Look For When Buying The Best GPS For Mountain Biking
A mountain bike GPS could in many cases seem like an unnecessary cost, but if you are exploring different terrains and you want to better understand the world you are traveling in, they are helpful. If none of these options appeal to you, the buyer's guide will show you which features we deem to be most important when selecting a mountain bike GPS:
Overall Construction
One of the first things to keep in mind is the overall construction of the unit. Aside from having to endure some bumpy terrains and even rattling for miles, bad weather could be your enemy. You want to make sure that your GPS can withstand the weather conditions. We would recommend having a close look at the IP rating for waterproof.
Basic Features
There are a couple of basic features that you need to keep in mind and these features vary greatly from one another. However, some of them are deemed essential. Features like the GPS are some of the most important things to look into. You will also want to have a look at the measuring data and determine if the GPS can accurately monitor things like speed and distance traveled.
Size
While we can't stipulate the correct size, you will need to look at which size you find the most comfortable. You must choose a GPS that is the right size and does not cause any obstructions while you are riding. Have a look at the dimensions and plan where you are going to squeeze it onto your bike.
Display
For many people, the display is not that big of a hassle. However, you want to have as much comfort when using the GPS as possible. While some of the touchscreen options are more expensive, they are easier to use when riding your bike. Additionally, the button options will prevent accidental touching and ensure you can navigate the settings.
Brand
Finally, the brand is one thing that you might want to look for when searching for the best. There are plenty of top-end brands on the market today. However, not all of these brands bring value to the table. You will find that Garmin makes up most lists, especially at the top. They are considered one of the best manufacturers of GPS technology.
Wrap-Up
The best GPS for mountain biking should not be too hard for you to find. Many of these GPS options have excellent features and they stand out from the competition. We hope that you have found one of the options that you might like. We would also like to encourage you to let us know in the comment section if we missed any of your favorites.
Below is a Pinterest friendly photo… so you can pin it to your Mountain Bike Board!