The full suspension vs. hardtail debate continues as we look at the pros and cons of each type of bike. Both full suspension and hardtail mountain bikes are great options if you want to start mountain biking. But what do you really need to know about each type before buying one?
Mountain biking has exploded in popularity in recent years. The sport involves riding through singletracks mostly in beautiful mother nature. Full suspension bikes offer better handling and comfort, but hardtail bikes are lighter and easier to ride.
Full suspension bikes offer greater traction and stability for riding in rough terrain. Hardtails are lighter and easier to handle, but they're less stable and won't provide the same level of traction. The decisions we have to make!
These two types of mountain bikes: full suspension and hardtail are what will get you started on your mountain bike journey.
Pros of the Full Suspension Mountain Bike
There are several advantages to riding a full suspension bike. Full suspension bike offers more comfort than a hardtail bike because it has suspension travel on the front and back. This allows the rider to absorb bumps and shocks without feeling it through your body. It also provides a smoother ride downhill to take most of the impact with the suspension.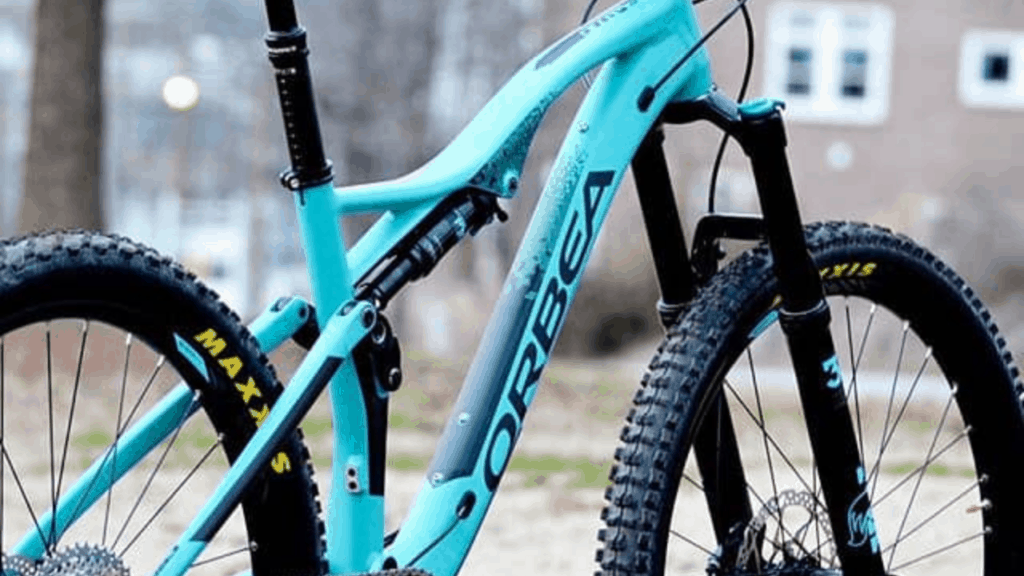 The shocks allow riders to take more aggressive lines while riding through turns and obstacles like rock gardens. The suspension systems help keep riders stable while absorbing most impacts and preventing the wheels from lifting off the ground. This gives you better traction because the wheels stay in better contact with the ground. Full suspension bikes also protect the frames in most cases by taking the bulk of the impacts.
This type of bike is heavier than a hardtail bike because it requires more parts and materials to make it work properly. However, it offers more versatility and gives you the ability to ride more terrains.
Cons of the Full Suspension Mountain Bike
Full suspension bikes are great but do have a few cons that some rely on when they ride. The downsides to using a full suspension bike is that the frame is heavier than a hardtail frame. This makes it harder for steep climbs and maneuvering your bike.
Another big factor for many is the cost of full suspension bikes. The prices for many of these bikes is not an option for some riders. Also, the shock absorbers are exposed, so dirt and debris can enter them causing more maintenance. With these bikes the suspension system requires regular maintenance which again can be costly.
Pros of the Hardtail Mountain Bike
On the other hand, a hardtail has some great pros. Hardtails can be great for most to start off with riding and learn mountain bike skills as a beginner. They have less to them and are much easier to maintain.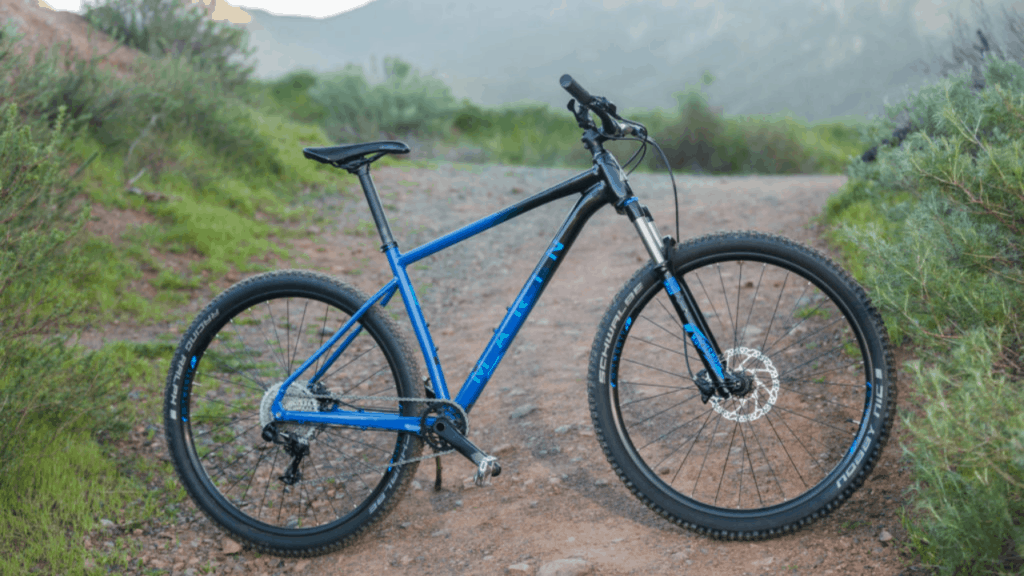 Hardtails are generally lighter than full suspensions, making them easier to handle and control. The weight alone can be a huge factor for many when it comes to big climbs depending on where you ride.
The big appeal to hardtails is the cost to get your started. Since hardtails have less equipment on them and no suspension in the rear, you can find yourself with a good bike and better components then a full suspension.
A hardtail bike will give you better handling and maneuverability, but it's not as stable as a full suspension bike.
Cons of the Hardtail Mountain Bike
However, there are some downsides to owning a hardtail bike. First, the lack of suspension means that the rider must deal with bumps and impacts on the trail which can make it uncomfortable for some riders. The lack of suspension can make the bike harder to control and difficult to maneuver some terrains.
However, hardtails aren't as stable as full suspensions, so they won't provide the same level of traction when riding on rough terrain. Full suspensions offer better traction and control, especially when riding down hills.
Which one should I Buy?
Cost is the number one factor when it comes to choosing a hardtail or full suspension. If you have a tight budget then a hardtail is the way to go. This gets you on the trails faster and helps get you the experience needed for riding more.
If your budget is a little more and you're looking for a bike with good handling and comfort, then go with a full suspension bike. It's more stable and will give you a smoother while riding downhill.
However, if you're looking for a bike that's easy to maneuver and has good handling, then a hardtail might be right for you. A hardtail will give you more control over your bike, allowing you to make quick turns and stop quickly without having to worry about getting stuck in mud or other obstacles.
Conclusion
As the debate on full suspension vs. hardtail bikes will always be a topic in the mountain bike industry, remember to ride the bike you have. Enjoy this great sport that gets you out in nature and exercising.
Full suspension mountain bikes are more fun and we would definitely say to get one if you can. If budget is the problem then stick with the hardtail and get going on some trails.
Below is a Pinterest friendly photo… so you can pin it to your Mountain Bike Board!