Mountain biking is all about having fun with your buddies and being in the great outdoors. However, you will eventually become more competitive and want all the latest tools and accessories. The best mountain bike accessories are designed to make your life easier and to give you an edge.
In the following article, we will have a deeper look at the best mountain bike accessories and allow you to see which of these you might find helpful. While the importance of these accessories are in no particular order, they are designed to make life easier when riding. Now, you will have the upper hand when it comes to additional gear.
10 Best Mountain Bike Accessories On The Market Today
The following accessories are by no means mandatory, but as we have mentioned, they should enhance your experience and make it easier to have some more fun. You can use them to improve your cycling ability as well. However, the main purpose of these 10 best mountain bike accessories is to make the journey much easier for the rider.
Best Bike Speedometer: Nellvita Wireless Bike Computer
It can be beneficial if you know what your top speed is and the current speed you are traveling at. The Nellvita Wireless Bike Computer is one of the best bike speedometers on the market today and should ensure that you have functionality. The backlit display means that the LED is easy to read and you can see the numbers.
It might not be one of the crazy accessories, but having a bike speedometer will fun and allow you to cruise at certain speeds. You can monitor your progress to see if you are expending too much energy or try to beat top speeds. When you have the best trail bikes, these could give you a calculated edge in most races.
Pros:
Easy Setup: The unit has a wireless setup, which means you don't need to worry about any wires being tangled.
Accuracy: When you buy a speedometer, it is important to have accuracy and this unit will give you that.
Affordable: With so many accessories on the market today, it is one of the cheapest options available.
Cons:
Durability: Unfortunately, the unit is not made to be durable, which means it might not be best for bad conditions.
Best Bike Lock: Bike U Lock with Cable
While you might permanently be around your bike when you are mountain biking, you might want to take a break and leave the bike somewhere. If you plan on visiting a bike park or resort will be ideal for these locks. While it is possible to take the risk, it is not recommended to leave your bike freely. The Bike U Lock with Cable is one of the best products and includes a solid alloy-steel cable.
The entire setup is covered with a PVC coating, which should ensure that the unit is durable and withstands the weather conditions. It has one of the easiest setups and you only need to install the bracket to your high-quality mountain bike. There are 2 keys to ensure you never need to cut the cable due to losing keys.
Pros:
Durable: The alloy steel construction means that it is one of the top options for overall durability.
Easy to use: You will receive a basic bracket that will take you a couple of minutes to set up on the wheel.
Price: It has an affordable price, which means it is one of the cheaper accessories available for users.
Cons:
Bulky: The unit might require an additional bag to carry along and it tends to be on the bulky side.
Best GoPro Mount: CamKix Chest Mount Harness
If you like taking pictures or captioning yourself on the bike, you might want to consider the CamKix Chest Mount Harness. The harness will strap to the chest of the user and allow you to add your GoPro camera. Instead of having it mounted to the helmet, the harness will make it easier to maneuver and handle the camera.
The unit has a one-size-fits-all approach and you can buy any one of these chest straps and it should fit you like a glove. It could take some time to get used to the vest, but eventually, it will be more comfortable. The harness has an ergonomic feel and this means that it is easy to wear by any person.
Pros:
Compatibility: According to the manufacturer, the unit is compatible with almost every GoPro camera available.
Ergonomic Fit: The ergonomic fit means that it is tailored to comfortably fit around the human body.
One size: As mentioned, it can be adjusted, which means that one size will fit anyone that needs to use it.
Cons:
Weak Straps: Unfortunately, these straps do not have the best rating when it comes to durability.
Best Bike Shock Pump: RockShox High-Pressure Fork & Shock Pump
Bike suspension and dropper seat posts will need to have air added sometimes. This means that you will need a pump to fit the adaptor for them. The RockShox High-Pressure Fork & Shock Pump is one of the best accessories you can use to fix suspension or seat dropper Posts.
The design of the pump is to make your life as easy as possible and when you consider the design, you will notice that the pump can turn a full 360-degrees. It can reach a massive pressure of 600 PSI, which will be plenty to add the amount of air needed for your suspension or dropper seat post.
Pros:
360-degree angle: As mentioned, the pump can turn the full 360-degrees to meet any part of the bike.
High Pressure: While 600 PSI might be more than enough for most shocks, some dropper post require a high PSI.
Easy To Use: It is not that hard to use the pump and you simply need to place it and have it ready to go.
Cons:
Price: While there are cheaper pumps on the market today, this is one of the most durable and useful options.
Best GPS Watch: Garmin Forerunner 735XT Tri-Bundle
Most of the time, you will be taking on some of the top trails, which means you don't need to have a watch. However, the Garmin Forerunner 735XT Tri-Bundle is one of the accessories that could make your life much easier and allow you to monitor your progress, while checking other important stats you could need.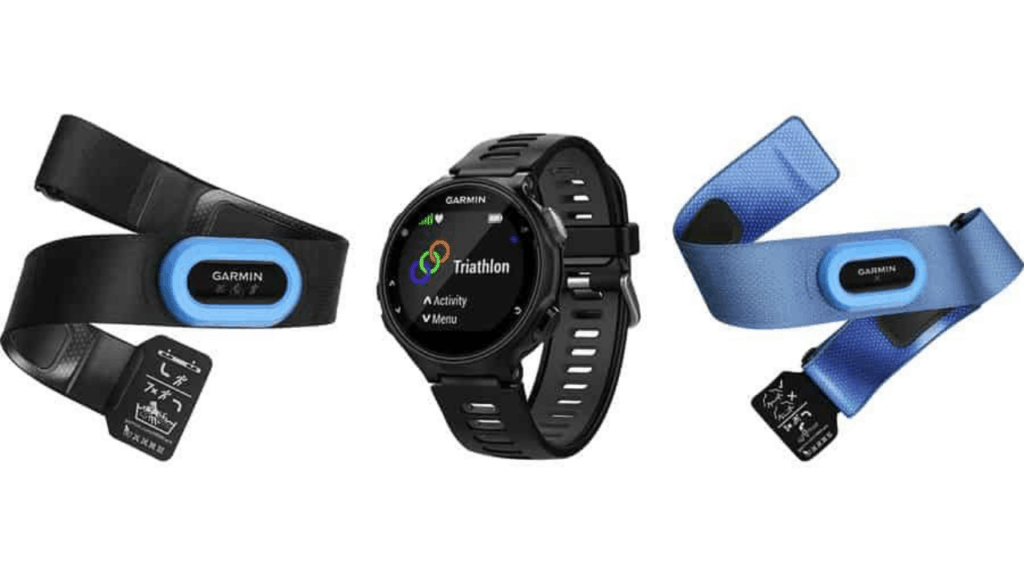 The kit we selected has all the features you could need, including a heart rate monitor to help you stay in the ideal zone when it comes to losing weight. It has numerous features, including settings that are dedicated specifically to cycling. The GPS feature is one of the best to ensure you are on the right trail.
Pros:
Accurate GPS: Garmin is one of the leading brands when it comes to GPS technology and here, you have an accurate GPS tracker.
Comfortable Fit: The unit fits like a glove and all the straps can be adjusted to meet your specific needs.
Full Kit: Instead of having to buy all these things separately, you can now find a complete kit dedicated to sports.
Cons:
Price: Unfortunately, it is one of the tech accessories and this means that it will also be very expensive.
Best Mountain Bike Sunglasses: Smith Ruckus ChromaPop Sunglasses
When you're mountain biking, you might find that the sun can be frustrating to deal with at times. Having a good pair of sunglasses should serve to mitigate the issue. The Smith Ruckus ChromaPop Sunglasses are designed from solid materials and have a rimless fit, which means the glasses should easily fit on your face.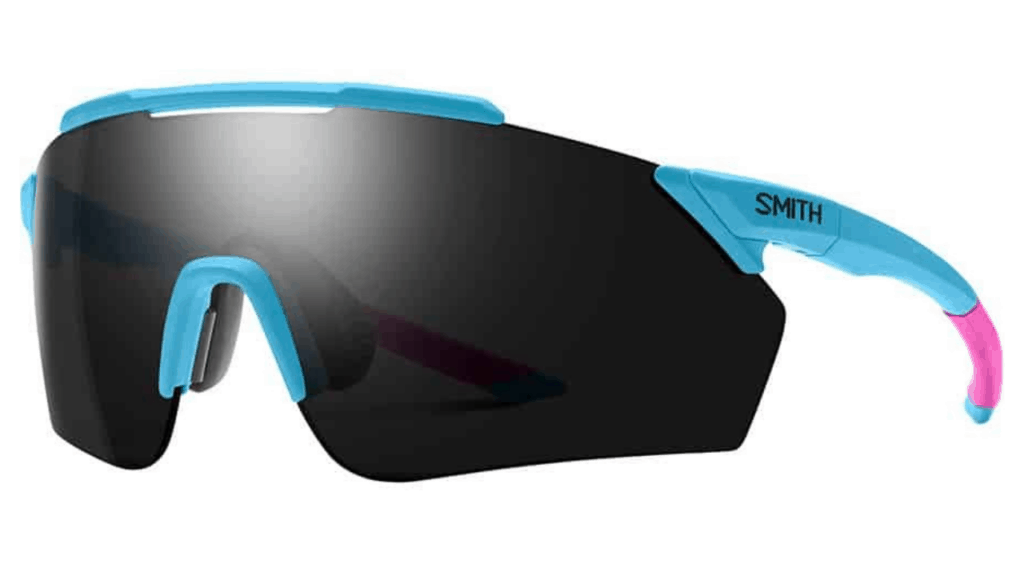 One of the best features is the interchangeable lenses, which means when you don't like a specific lens fit, you can change it to something else. Since the glasses do not have a rim, it also means they are resistant to fig and you don't need to worry about foggy lenses. The chrome coating is UV resistant for your eyes.
Pros:
Comfortable Fit: One of the main features of these sunglasses will be the fit and they make them feel natural.
UV resistant: The UV resistant features allow the glasses to be protective towards the eyes when you are cycling.
Fog Proof: As mentioned, these lenses do not have a rim, which means they will not fog up as easily as the others.
Cons:
No Cons: There are no downsides to wearing sunglasses and you will have the benefit of UV protection for your eyes.
Best Mountain Bike Gloves: Specialized LoDown Glove
A set of gloves can make the ride and journey more comfortable in the sun and cold. The gloves will keep your hands from freezing in the winter, but they will also keep your hands from sweat in the summer. The Specialized LoDown Glove is a durable glove that is constructed from Clarino leather, which makes it one of the best on the market today.
The unit is stylish and has perforated holes that will ensure ventilation and allow the glove to comfortably work in different weather conditions. It is compatible with any mobile device, making it possible to answer calls from your mobile. Overall, these high-end gloves offer good value for the money.
Pros:
Leather: Since they are made from leather, it means the gloves are some of the most durable on the market.
Ventilated: The ventilated gloves mean that they will allow air to comfortably pass through when needed.
Affordable: These are some of the most affordable gloves on the market today and will ensure you get value for your money.
Cons:
Only one Glove: When you buy these gloves, you will find that you can only buy one glove at a time.
Best Phone Holder For Mountain Bike: TaoTronics Bike Phone Mount Bicycle Holder
Mountain bikes are not designed for the mobile phone and the mobile phone is often left in your pocket or backpack. However, it might slip out and get damaged, which means you need a secure phone holder. The TaoTronics Bike Phone Mount Bicycle Holder is the perfect option to ensure your mobile phone remains secure.
You only have a basic screw that needs to be adjusted when you set up the phone and you can have it mounted in just a couple of minutes. It holds phones as wide as 4-inches, which means that many people can even add a tablet. The real benefit is the affordable price of the unit that makes sure you don't break the bank.
Pros:
Easy Setup: It only takes one screw to mount the unit to your handlebars and have you ready for riding.
Holds All Phones: It can hold screens as wide as 4-inches, which means it will hold almost any mobile device.
Affordable: It might not be one of the biggest accessories, but for the price, you will have some value.
Cons:
Durability: Should you fall with the bike, you cannot rely on the unit to keep your phone protected.
Best Bike Tool Kit: Lezyne V Pro 17 Multi-Tool
Anything can go wrong when you are cycling and minor incidents will often require tools for you to repair them. However, the Lezyne V Pro 17 Multi-Tool is a solid tool kit that features 17 of the best tools you could need. Most of the tools have been designed to work with some of the best mountain bikes on the market today.
While it might not have all the tools, small damages and issues that arise can easily be fixed and patched to ensure you can make it to your final destination. These tools have been tested by many expert bikes that believe it is a kit that everyone should have as part of their gear. We would highly recommend it for the value.
Pros:
17 tools: The unit features 17 tools, which makes it one of the most complete kits available today.
Foldable: It can be folded into a small box that allows you to travel with it and store it in small pockets.
Lightweight: Since weight is one thing we all hate when cycling, this tool kit aims to alleviate the weight.
Cons:
Not All The Tools: It should not be the only tool kit you rely on as it has the basics but not everything.
Best First Aid Kit: Surviveware Small First Aid Kit
Your safety is one of the most important things to keep in mind when cycling and the Surviveware Small First Aid Kit will ensure that you take all the precautionary measures. It is one of the smaller kits on the market today and can store all your medical items. The unit is lightweight and easy to carry along.
Even beginners can use the kit due to it having compartments on the inside that will tell you how to use all the equipment. It might not have the biggest set of features, but all the basics one could need for cycling are included.
Pros:
Basic Kit: As mentioned, the unit has all the basic things you will need when hiking and cycling outdoors.
Ideal For Beginners: The instructions on the inside will allow you to see how each part of the kit is used.
Affordable: Since your safety is paramount, you cannot put a price on the first aid kit. However, this one has an affordable price.
Cons:
No Cons: It is hard to find any cons when you are looking at safety and a safety kit that has all the basics.
Wrap-Up
Having the best mountain bike accessories might not make you a better rider. However, it will make your journey easier and allow you to try out different things. There are many more accessories available, but these are the most important.
Once your start riding a lot, the more accessories you will acquire and try out for fun. Spend some time figuring out what you like to get the most out of your best mountain bike accessories.
Below is a Pinterest friendly photo… so you can pin it to your Mountain Bike Board!