Mountain biking has gained a lot of fan following recently, but it has been around since the 1970s. But if you compare it with road cycling, it's barely out of its grassroots feel. Their formal institutes organize road biking and its races. We have all heard about the Tour de France! Whereas mountain bike races are rather regionalized and in there infancy.
Therefore, you can see the pros of mountain biking right in your neck of the woods with all their tricks and skills, performing in front of very humble crowds.
So, if you are looking to know more about the best mountain bike races in the US, then carry on reading.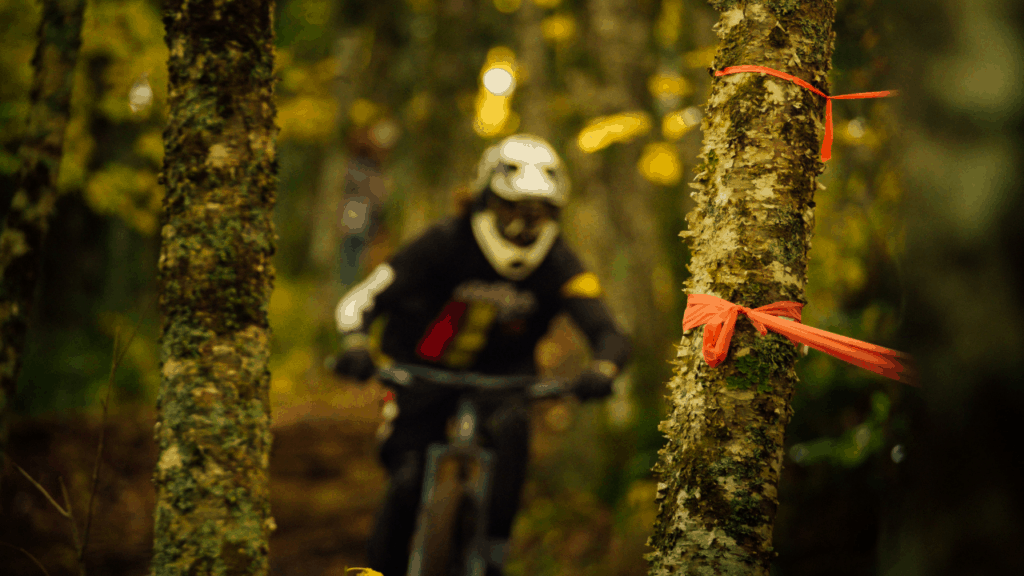 What are the Different Disciplines of Mountain Bike Racing?
You might have heard a lot about downhill riding, cross country, and enduro. So, what is all that stuff? Here's a brief on all these types of mountain biking.
This is the most popular mountain biking event and involves competitors that race from one point to another through a defined course. The person with the quickest times wins the race. These trails can range from narrow singletracks to fire roads.
If you are an adrenaline junkie and love jumping off cliffs, zipping through rock gardens, and anything that a trail can throw at you, you are into downhill mountain biking. For these competitors, body armor, chest protectors like the POC VPD Chest System, and full-face helmets are the normal uniforms for these riders.
The combo of XC and DH is an all-mountain event. This activity is for highly experienced and skillful mountain bike riders. This type of riding is a bit new to the scene. So, it's still under development.
How Long Are Mountain Bike Races in the US?
A typical mountain biking event within the US is either based on distance or time. Timed races can typically last for 12 to 24 hours, while distance races can be as long as 100 miles. In addition, distance-based events are mostly solo events, while timed events can either be individual or team-based.
So, there is a lot of variety when it comes to mountain bike races within the US. Cross-country mountain biking races have a mass start, and riders are required to complete a particular number of laps based on the category of the race. A cross-country race is usually about a couple of hours long.
Downhill mountain bike is all about gravity, and it puts the rider on the mountain against the clock. This race can usually last for up to 3 minutes, and some can also go longer. You have to be very focused in these races, and there is very little room for errors here.
Enduro mountain biking races are the longest and can last up to 2 days. Riders have to complete six different timed downhill stages in a day.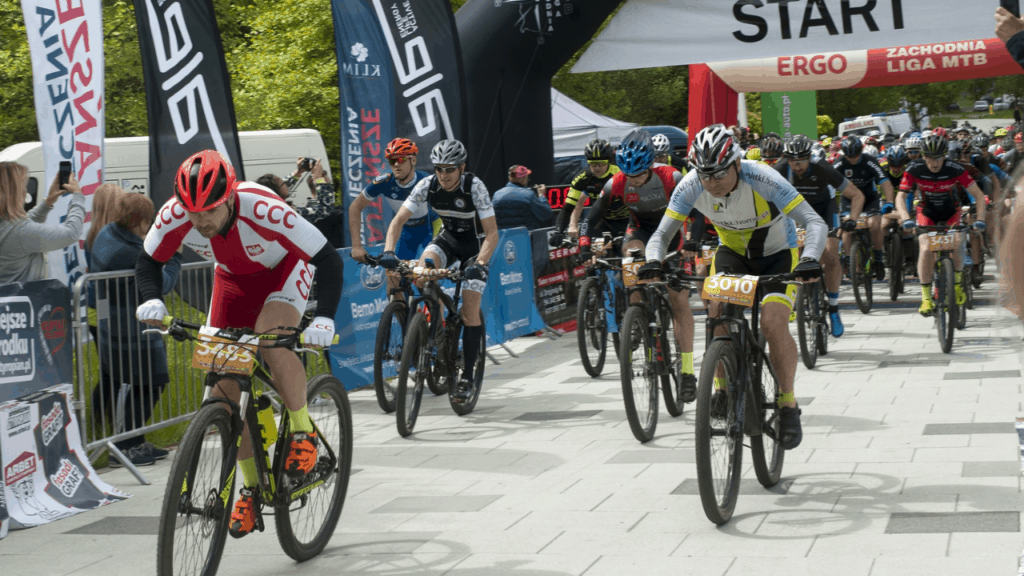 Top 5 Mountain Bike Races in the US
Now you know about the different racing events that fall under the umbrella of mountain biking. Next, it's time to talk about the best mountain bike races in the US.
●     Cascadia Dirt Cup (Pacific Northwest) – Enduro mountain biking
This racing event is the region's premiere for Enduro mountain biking. It's not just a racing event but also the symbol of Northwest Mountain biking and its community.
The racing series makes each of these events available at all levels and donates the proceeds to all the local stewards of trails. So, it's the funding source for the local trails.
In addition to funding, they contribute more than 1000 hours to work on trails with the help of the Work-Eat-Shred programs. This is a great MTB racing series, and it has a massive cause as well. But unfortunately, in 2020, the race was canceled due to the pandemic. Let's hope the king of all races returns to action this year.
●     The Northwest Cup (Pacific Northwest) – DH mountain biking
The Northwest region of the country is home to one of the most prestigious downhill MTB racing events in the US, the Northwest Cup. This racing event has been regularly held for over a decade, and the series has eight races in it. There are five different venues involved in this series.
The venues for the latest event that was held in 2020 were Tamarack Bike Park (Donnely, ID), Silver Mountain Bike Park (Kellogg, ID), Stevens Pass Bike Park (Stevens Pass, WA), GRT Dry Hill (Port Angeles, WA), and Dry Hill (Port Angeles, WA).
●     The Leadville 100 (USA) – XC mountain biking
The Leadville racing series has been around since 1983, and it started in 1983. This race is considered to be one of the toughest in all of North America.
Just like Mt. Baker Legendary Banked Slalom, the Leadville 100 also has different qualifying rounds and events. Therefore, if you want to participate in this race, you will go through those qualifying rounds.
Races from all across the US participate in the qualifiers and gain entry in this tough son of a gun. Some of the venues that hold the previous year's race include Lutsen 99er (Lutsen, MN), Tahoe Trail MTB (Northstar, CA), Barn Burner (Flagstaff, AZ), Wilmington Whiteface (Whiteface, NY), Silver Rush 50 (Leadville, CO), Leadville Stage Race (Leadville, CO), and The Leadville Trail 100 (Leadville, CO).
●     Intermountain Cup (Utah) – Enduro/XC mountain biking
It's also known as I-Cup. It's a top-notch racing event not only for the professionals of the game but also for beginners.
For the newbies, this course has about seven miles long single lap. And there is another course for the professionals and experts of mountain biking. This course has a three-lap 21-mile test time.
Some of the major events that happened back in 2020 took place at the Three Peaks Classic (Cedar City, UT), Rage at Snowbird (Snowbird, UT), and Powder Mountain (Eden, UT). Both newbies and experts can participate here, and this event is well known among all mountain bike riders.
●     MidWeek MTB Series (Utah) – XC/Enduro mountain biking
This racing event is held across various venues throughout Utah, and they add more locations every year to spice things up a little. These events are fairly easy to participate in, but the values included in these races are not that simple.
Though both intermediate and experts can participate in these events. They also host separate events for women in mini enduro categories. However, per event, only 200 racers can participate. It means that these events tend to sell out in no time at all.
Therefore, you will have to sign up as quickly as possible when the event date is announced. Some of the top venues where these races have taken place in Utah are Eagle Mountain, Round Valley, Soldier Hollow, Bob's Basin, Park City. Solitude, Snowbird, Deer Valley, and Woodward Park City.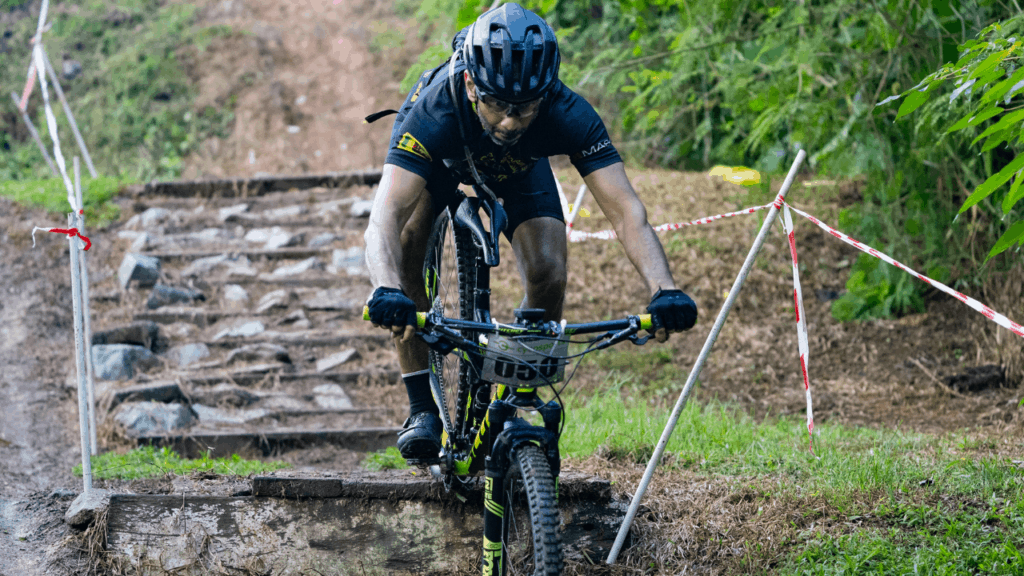 Other Major Mountain Biking Racing Events
●     The Lost Sierra Triple Crown (California) – XC, DH, Enduro mountain biking
The Downieville Classic named the Lost Sierra Triple Crown has been one of the top mountain bike events in the country for many years now. It is one of the top 10 best MTB races in the world as well. This has been brought to you by the Sierra Buttes Trail Foundation.
It has a mix of pavement and gravel and will test all your skills in every department of mountain biking in one series. In the 2020 edition, other races that involved Downieville Classic were canceled due to the pandemic. And then Grinduro was canceled as well.
●     Oskar Blues (Saluda, NC) – Enduro
This mountain bike racing event is very thrilling, and you can participate in it if you plan your trip to the Green River Gorge. This event features three different stages, and in the past 6 years, it has expanded and added more miles into its new trail called the Green River Gamelands. It is one of the top events in this region, and many local pros and newbies participate in this race.
●     Red Star (Red Star, AR) – Enduro mountain biking
This racing event also has different qualifiers in which you can participate and then qualify for the next round. The EWS qualifier takes place in the Upper Buffalo Headwaters bike trail system located in the northwest region of Arkansas.
Racers have to descend from more than 5000 feet, and they have to participate in this race for over 2 days. This race is quite challenging and features hand-built singletrack and machine-cut flow in a classic backcountry setting. This race is a part of the larger Arkansas Enduro Series.
●     Tennessee Enduro (Oliver Springs TN) – Enduro mountain biking
This racing event takes place in the Windrock Bike Park, and this racing event also takes place as an EWS qualifying round. This is becoming one of the top races in the country and draws a lot of high-profile names.
Even the qualifying round of the race features some of the most technical trails in the country. This race has been sponsored by many top brands like World Wide Cyclery, Shimano, and Industry Nine.
●     Enduro National Championships (Snowshoe, WV) – XC mountain biking
The US Cycling Mountain Bike National Championship will not be complete if it features an enduro event. Riders belonging to all categories participate in this 60stage race. This event is one of the biggest bike park events on the east coast, and there are 40 different trails with over 1500 feet of elevation change.
Final Thoughts
The US is the home of some of the best mountain bike races. Some of them are truly world-class events. Riders with all skill levels can participate in them. Most of them test the skills of the best MTB riders. Some beautiful parks and trails are part of these racing events. And they also attract a lot of local fan following.
When you're ready for the next level, joining a mountain bike race is a must. Increased intensity, competition and gnarly trails and terrain.
Below is a Pinterest friendly photo… so you can pin it to your Mountain Bike Board!