If you imagine the sport of mountain biking, it is often noted that most competitions and riding takes place during the day. Since there are tons of opportunities during the day to ride your mountain bike and you have clear visibility, it is also safer to ride during the day.
However, mountain bike night riding can present a brand new challenge and allow you to have some additional fun with your bike.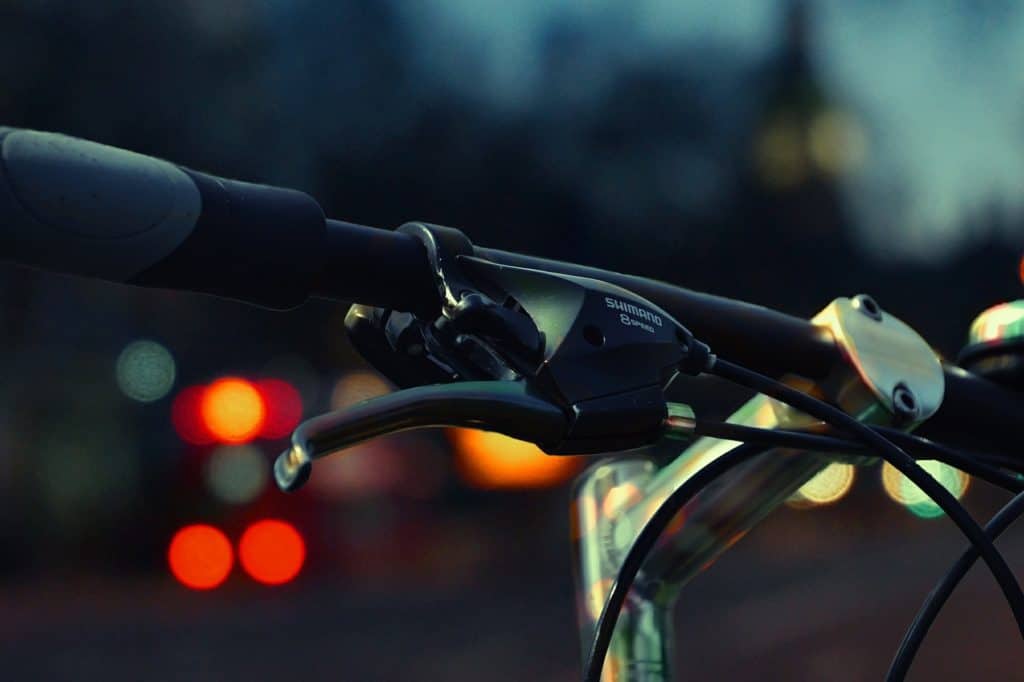 Mountain Bike night riding can be dangerous, but it is something that you should consider when you want to have some additional fun. In the following article, we will look at a few basic tips that you can follow when riding at night. Additionally, we have included a section with some gear that will allow you to be fully kitted for your journey and remain safe.
Why You Should Consider Mountain Bike Night Riding
Aside from it being fun, there are a couple of reasons to consider mountain bike night riding. Riding your mountain bike at night can pose a brand new challenge and you will notice that trails are a bit harder when you don't have clear visibility. It is also a great way for you to test your skills on trails that you have mastered.
One of the other reasons that one can consider taking on trails at night is to have some fun with your friends. Making friends with mountain biking journeys can help you at night when you run into issues. It is also a great way to build trust and perhaps even find friendships that could last beyond mountain biking journeys.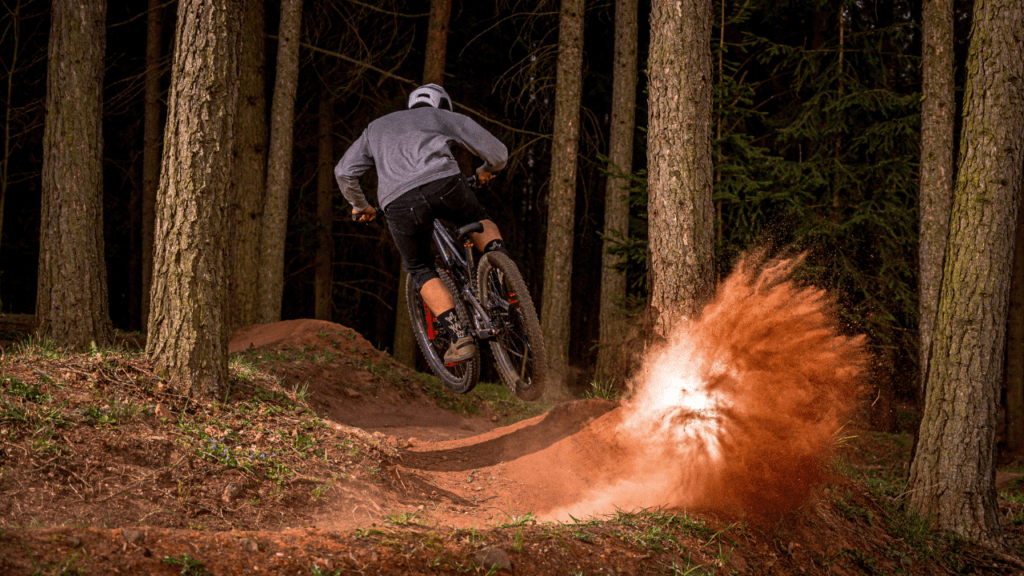 Top 7 Tips For Riding Your Mountain Bike At Night
If you have decided to push your limits and explore mountain bike night riding, you will need to be prepared with the right equipment. Before we dive into some of the equipment that could make your life easier, we have identified a few tips that could help you get the best out of the journey. These tips are to help you have fun and stay safe:
1.      Choose Trails You Know (At First)
While it can be tempting to take on new trails that you have not previous explored, it is best to stick to the trails that you have some experience with. Once you have mastered a trail, it will eventually become like second nature to ride. However, it is much harder when you don't have any experience with a trail, not to mention dangerous.
If you have friends in the industry that also like trail riding at night, you can take on a trail that you have no experience with. However, one or two people from the group should have some knowledge of the trail. In such situations, it is best to follow on the trail and allow someone with experience to take the lead.
2.      Riding Lights To Light Up The Trail
Being completely blind in the dark is frustrating for most people. However, when you don't have any sight or vision at night on a mountain bike, it is very dangerous. It is important to have adequate riding lights for the journey. You can also find many trails that are pre-lit, which allows you to ride without having to worry about additional gear.
3.      Ensure Your Bike Is Up To It
You can do a simple search on the internet of any trail that you plan to tackle and find out what the difficulty is. Aside from your mountain bike skills, it is best to have a bike suited for the environment. The best trail bikes are often a decent choice due to their overall design to make trails comfortable and easy.
4.      A Durable Bike Is Key
The chances of falling off your bike remain high with these trails and you will need to have a bike that can take a few shots. Carbon fiber frames are often the best for these journeys and the frames are lightweight and durable. However, aircraft-grade aluminum can be a good option to consider when you want to save a couple of bucks.
5.      Never Go At It Alone
Being alone on your mountain bike can be dangerous and it will result in massive issues when you hit a snag. Aside from being an easy target for crime, you won't have any assistance if something goes wrong. You will need to make friends in the mountain bike industry with the same passion to ensure you have someone by your side.
6.      Hone Your Mountain Bike Skills
Chances are that the trails will not all be slow and your friends with experience might drive away from you. It is best to get some experience with your mountain bike. You can use the bike during the day to ensure that you understand all the components. Your drivetrain is one of the most important things to keep in mind.
7.      Have Some Fun
The last aspect is probably one of the most important parts of your mountain bike night riding adventure. You need to have some fun and ensure that you are confident when riding. If you are not confident with your bike, it is best to do trails during the day. The final recommendation is to have a decent mindset that will enable you to have some fun.
Important Gear To Have When Mountain Biking At Night
Unlike riding your bike during the day, all the accessories are not included and you might need to have some additional accessories or gear. The following section is designed to help you find the right gear and make life easier for you at night. We have isolated some of the most important gear that any mountain bike journey at night will require:
Riding Lights
The most important part of your bike will be the lights that you can set up. The right light lighting will ensure that you can see your trail. However, it is best o have lights that mount to the bike instead of your helmet. The Vastfire Mountain bike lights are 1000-lumens and should ensure that you can easily see your trail.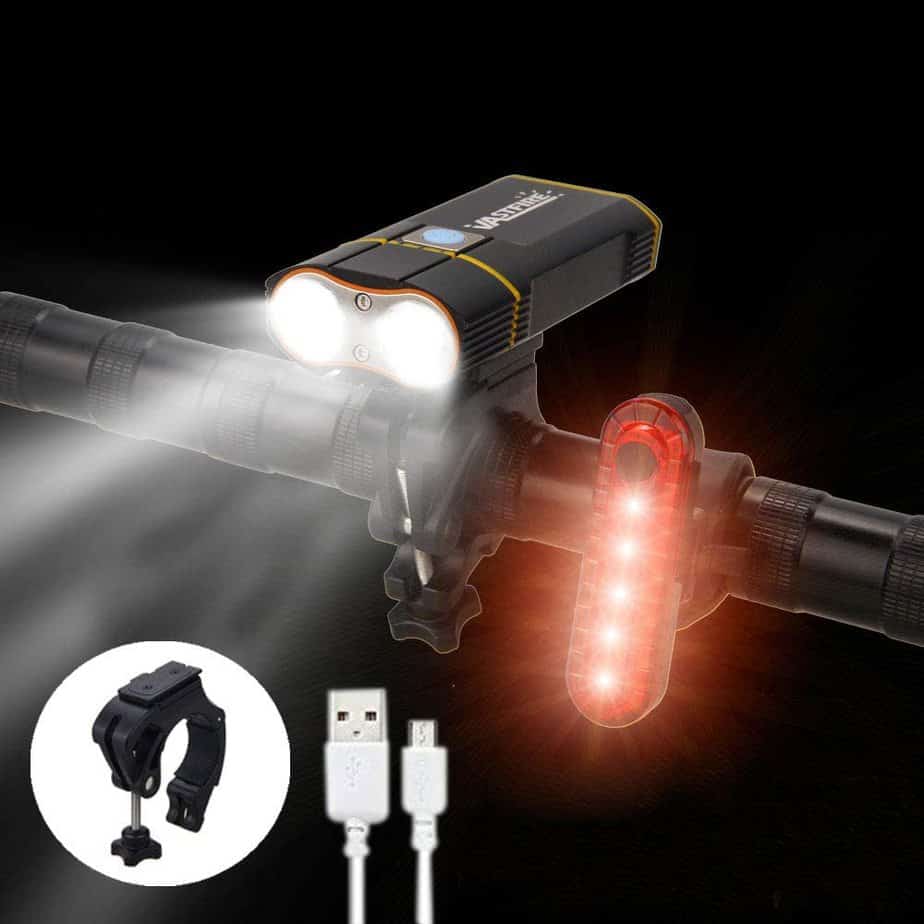 Protective Gear
The next important piece of gear will be your helmet. Chances are that you could fall when you hit an obstacle and you will need some form of protection to ensure you are safe. The Giro Fixture MIPS Adult Dirt Cycling Helmet is one of the top options that will keep you safe and ensure that you have protection from falls.
Dropper Seat Post
There are tons of dropper seat posts on the market today. However, you will need one that is comfortable and easy to adjust on the fly. The DNM Mountain Bike Dropper Seatpost is very reliable due to the remote control and it is easy to install. Since it is easy to install, it will be compatible with almost any mountain bike.
Tires
Last but certainly not least, one needs to have reliable tires that will ensure you are safe and that you have grip. The grip is one of the most important aspects when it comes to cycling and with the right tires, you have peace of mind. The Sunlite K847 Kross Plus Goliath Tires are affordable tires with a great record to keep you safe and give you traction.
Wrap-Up
If you have ever wanted to improve your mountain bike journey and you want to have some more fun, mountain bike night riding is a great way to do it. Yes, it can be daunting at first, but if you are willing to overcome your fears, you will notice how much fun it could be.
It takes those same trails that you have been riding and turn them into a completely different experience and ride.
Below is a Pinterest friendly photo… so you can pin it to your Mountain Bike Board!