So you have finally found the perfect mountain bike for you to tackle the outdoors, but you don't have any friends or family members with the same mountain bike passion as you? You don't need to worry as we have had many requests about mountain biking friends and have put our skills to the test to find the best resources and tips to help you make mountain bike friends.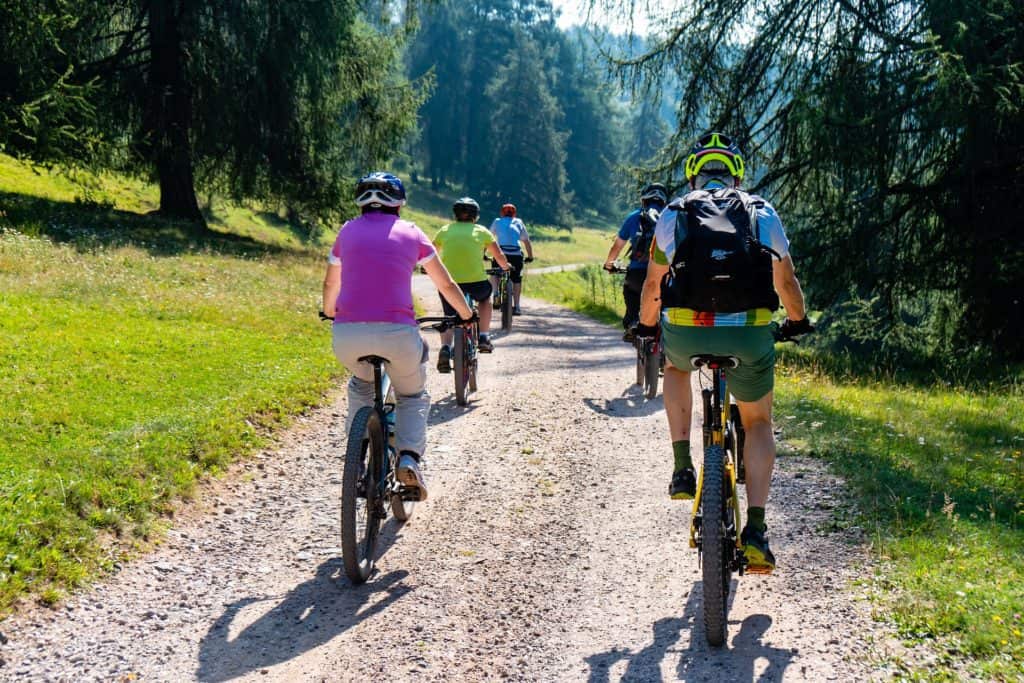 Since we advocate going outdoors and exploring the world on your mountain bike, many people don't like riding on their own. Having friends can make the journey fun and the miles become more of a journey than a burden. While you might still need to put in some work, the following tips could help you get a few friends to enjoy it with you.
Why It's More Fun To Mountain Bike With Friends
For many people like myself, mountain biking is a journey and we like to use it as a time to break away from society and have some fun on our own. However, there are benefits to having friends out with you on mountain biking trails. We have found a few benefits that stem from psychological benefits to simply just making new friends:
Miles Go Faster: If you are not one of the fittest riders, you might want to consider having a friend to talk to. These conversations can get you through some of the tougher sections of a trail.
Share Advice: The internet is full of tips and tricks, but if you have a friend, you have hands-on conversations and learn from each other's experiences.
Learn More: If you choose a bike club, you might find a few experts that could help you refine your mountain biking skills and make you a better rider.
Motivation: For many people the hobby often becomes stale and they leave it. However, friends can help you stay motivated when you need to.
Explore New Terrains: Not only will you show them your favorite trails or routes, but they will do the same for you. With broader horizons, you can find yourself with new challenges.
There could be many more benefits, but these are some of the most common that you will find when mountain biking. If you want to explore the world, you need to have someone to make it easier for you and mountain bike friends can alleviate the loneliness and make every track more comfortable and enjoyable for a rider.
Tips To Help You Find Some Mountain Bike Friends
Now you have seen how beneficial it can be to have a few friends with you on your journey. However, the question remains "How To Find These Mountain Bike Friends?" You don't need to worry as we've got you covered. We have found a few useful tips that could help you make new friends and where you should start:
1.      Local Mountain Bike Clubs
We cannot pinpoint one specific club for you to join, but much like you would do as a biker, you might need to find a local club. Almost every city or town will have at least one bike club, which is generally related to the bike shop. If you don't know where to find these clubs, you can ask around at your local bike shop.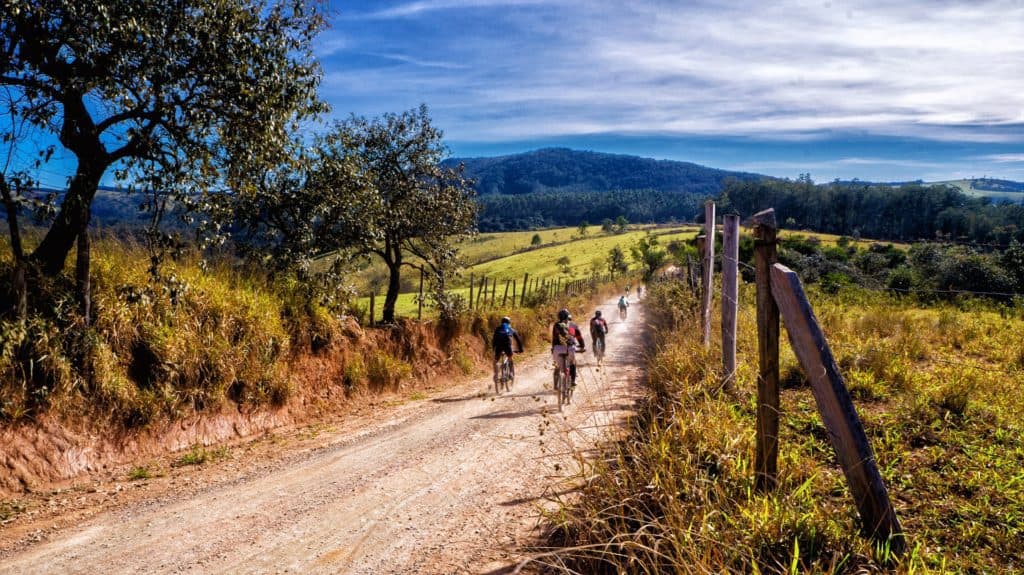 Mountain bike clubs require membership fees, but they often have trails and journeys that are exclusive. Joining the local mountain bike club can open up a few doors for you to see new trails, while you can find some of the best advice from the club experts.
2.      Local Trails
You might not want to go to a trail on your own, but it is one of the best places to meet people with the same hobbies as you. Much like you would make new friends at a bar, you can approach groups and even solo riders to build a friendship. Simply asking some advice or perhaps even giving a few tips to someone could be a great conversation starter.
If you visit the trail often, you might get to know some of the other locals on the trail. Once you get to know one another, you can swap contact information and perhaps form a mountain bike friendship, which could lead to even more trails being explored.
3.      Online Mountain Bike Clubs/Threads
Nowadays, people don't approach other people in public anymore. With the rise of internet applications, people turn to the internet to find groups that make them feel like they belong. You can consider looking to some of these groups and finding an online mountain bike group that allows you to expand your horizons.
Reddit is a top forum with many great topics about mountain biking. You might want to sign up and join one of the threads that could help you meet new people and explore the world of cycling. Mountain Bike USA (Public Group)is a large group established on Facebook, which covers many states and will introduce you to multiple members. American Mountain Biking (private group) is another huge group on Facebook that has a ton of great help.
If you want an internet directory that could help you find places and people near you with the same mountain bike aspirations, you might want to consider USACycling. Once you signup and join, you willing to have multiple threads and people to talk to for advice and perhaps even make a few new friends for your mountain bike journeys.
No matter where you are, you are bound to find some form of mountain bike club to help you understand and get a grip on the sport. If you want to have a personal relationship, you might be better off sticking to meeting people at local clubs and trails.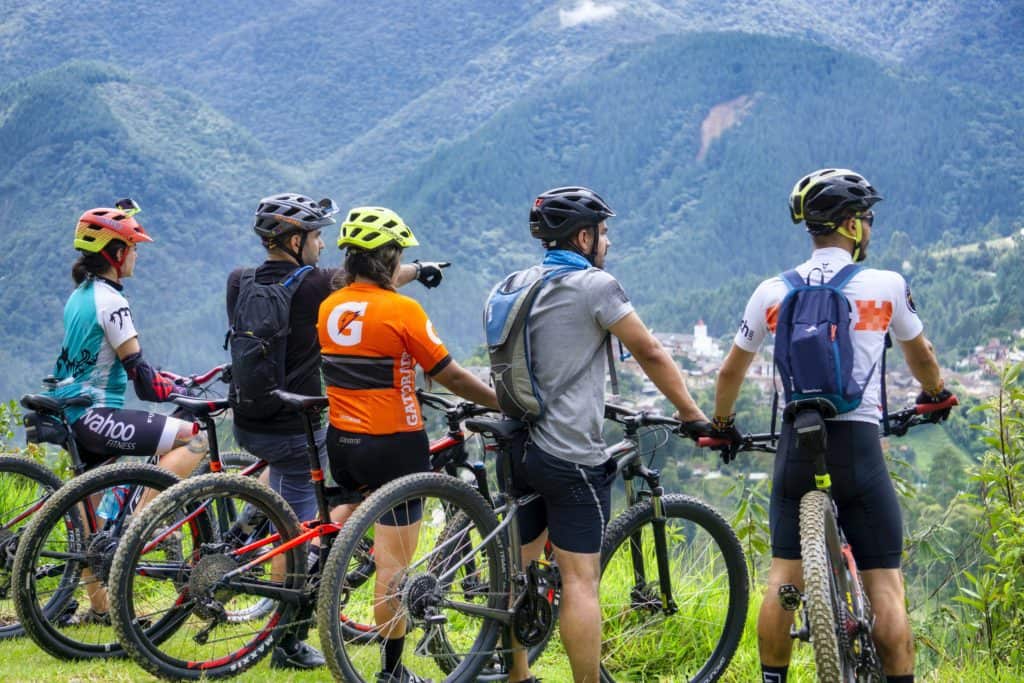 4.      Mountain Bike Competitions
As a beginner, you might not be ready to enter any mountain bike competitions. However, you don't need to worry about performance when you start. The performance will come as you become a much better rider. Mountain bike competitions can be a great way to meet new people and also see how the experts do it.
Unfortunately, you might not be able to join every mountain bike competition and you should look for open championships. The UCI Calendar is perfect for you to see which events you might be able to join. However, the best mountain bikes will make it much easier for you to join these events and you won't need to worry about underperforming.
5.      Your Local Bike Shop
One way to get to know people with the same interests as you is to visit your local bike shop. The bike shops are great as they cater to all bikers and will make life so much easier when you need spares or even upgrades for your bikes. Once you establish a relationship with some of the staff, you might ask them to join you on trails.
Another benefit of having the local bike shop on your side is that you will constantly be updated with the best mountain bikes. Should you become a top rider, it might be easier for you to find a sponsor for all your gear. However, the local bike shop can be beneficial to you in many ways that help you get the best out of your bike.
6.      Introduce Friends And Family
Just because someone does not like mountain biking now, does not mean they can grow into the sport. Over time, many people change their hobbies and their interests can also change. Using the fitness angle is a great way to introduce people to the world of cycling and with the top trails, you can make it more fun.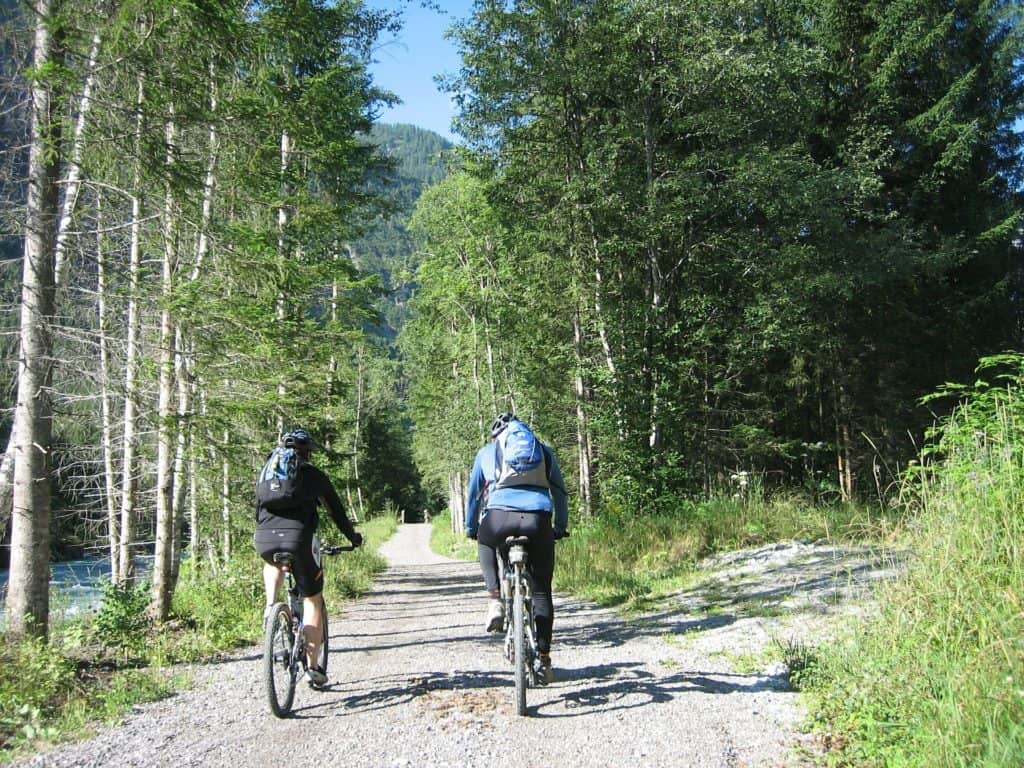 We cannot help you to convince someone with no interest in cycling, but many people get lost in some of the top mountain bike designs and they gravitate towards the sport. You might want to consider a top mountain bike to help you introduce them to the sport.
Wrap-Up
It is not that hard to make mountain bike friends and if you put in a little bit of the effort, you are bound to find a few people that are willing to enjoy trails with you. You can use any of these tips if you want to find new mountain bike friends. Let us know in the comment section if we have missed any of the methods you used to make mountain bike friends.
Below is a Pinterest friendly photo… so you can pin it to your Mountain Bike Board!