The cycling world is currently dominated by two brands, SRAM, US-based, and Shimano, Japan-based. Cyclists have heard of SRAM vs. Shimano market competition as both of these companies never fail to deliver good quality products. Anyone with a few years of cycling experience must have used bicycle parts from both of these brands.
These companies provide a long range of products, and each product works well and is loved by the users. Of course, there are differences, but none of the companies are producing low-quality bike parts. However, bikers can get confused about which company's product will suit their bike.
To help you make an informed decision, we're going to highlight key differences between SRAM Vs. Shimano.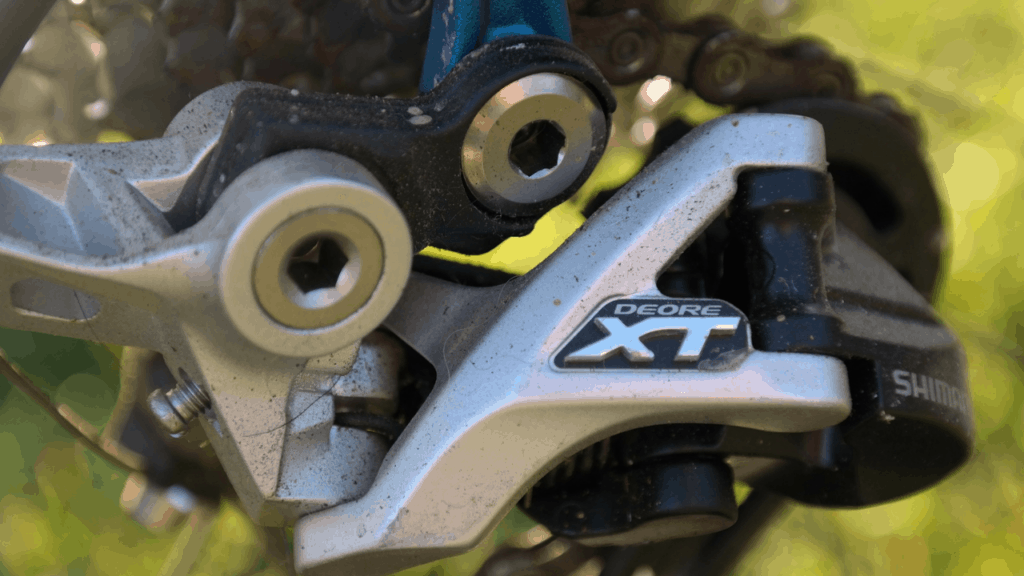 What's The Main Difference Between Shimano and SRAM?
Shimano has been manufacturing bike components for 100 years. It started in Sakai, Osaka, Japan. They produced some high-quality freewheels. The founder, Shozaburo Shimano, had too much confidence in his company's freewheels. So, he promised to replace it with two for any defective freewheel. Over time it took over other bike manufacturing giants and showed its dominance over them.
The SRAM is a relatively new kid on the block. The company started in Chicago, Illinois, in 1987. The company, in the beginning, produced grip shifts. This allowed riders to change gears through the handlebars. Then, in 2012, SRAM tested their first mountain bike, and it got popular among customers. This helped them in mass-producing bikes, and now, they are one of the top bike manufacturers.
Although, both companies have produced high-quality bikes. They have perfected this so much that it becomes harder to choose one company or another. Few differences may change your opinion on SRAM Vs. Shimano. They are listed down below
Shifters:
The road bike shifter design is what differentiates Shimano from SRAM.
The STI shifters from Shimano separate up and downshift control into two shift levers. Its brake lever acts as an up/downshift lever by pivoting itself inwards. In addition, there's a second paddle-shaped lever. This lever is behind the first lever and shifts in the other direction.
In the SRAM bikes, the two levers are combined into one. For example, the DoubleTap of SRAM has a single paddle-shaped lever. This is behind the brake lever that handles both shifts. If you push the lever one click inwards, it shifts the drivetrain to one direction. But, if you push the lever further on its first click, it'll shift to the opposite direction.
Crank Arms:
Shimano uses Hollowtech Crank Arms. It is a hollow aluminum crank arm that is made by joining two halves. It decreases the weight significantly, but the stiffness of the crank arm is maintained.
SRAM uses carbon fiber for the higher-end crank offerings. Carbon fiber is made by bonding carbon sheets and fiber in resin. This, in the end, provides a higher than steel strength-to-weight ratio.
Cassettes:
Shimano uses the traditional cassette design. It consists of individual cogs stacked together in clusters to aluminum carriers but separated by spacers. These cassettes are cheaper than SRAM's but are heavier.
As for the SRAM cassette, its unique design is called PowerdomeX. The cassettes in this are manufactured as a connected dome. In this, all the cogs are connected to a single steel block. This helps in reducing the weight. But the cassette is more expensive than Shimano.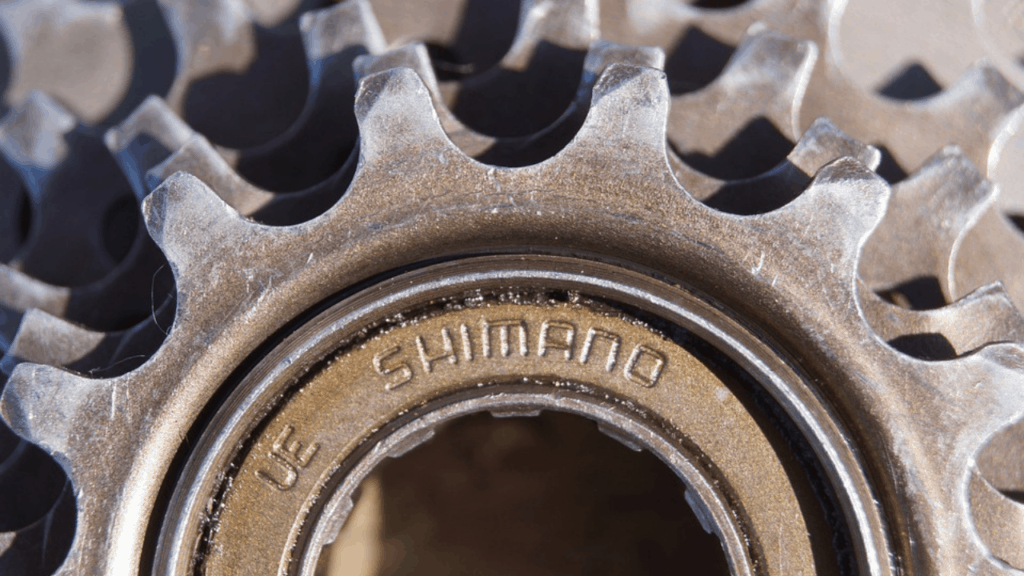 Levels of SRAM and Shimano for Mountain Bikes:
If we look at the levels of Shimano for mountain bikes, we find affordable bikes with derailleurs such as Claris. And the top-of-the-line Dura-Ace Di2 too.
The Claris of Shimano is a budget-priced and most affordable bike derailleur. It has an 8-speed system that is combined with a double or triple crankset. Next up is the Sora with a 9-speed system. Then Tiagra with a 10-speed system. 105 with an 11-speed system.
Ultegra has an 11-speed system. The Ultegra Di2 also has an 11-speed system, but it's electronic. The Dura-Ace is the pinnacle of Shimano's range. It has an 11-speed system. Whereas the Dura-Ace Di2 is an electronic bike derailleur with an 11-speed system.
The lineup of SRAM starts with a relatively advanced 10-speed system. This is the Apex with a 10-speed group featuring SRAM's WiFLi system. The Apex is produced in the 1×11 gearing too. Here, it's called Apex1.
Next up is the Rival, which also uses a wide range WiFLi rear derailleurs and cassettes. But, since it's a rather premium bike, it's lighter than the Apex. It is also available in two chainrings at the front, 2×11 or just 1×11. Next, the Force is produced with an 11-speed groupset.
The RED is a pro-level bike with an 11-speed groupset. It is used in the Tour de France. Finally, the SRAM Red eTap was launched in 2015. It is a wireless version of the 11-speed RED groupset. Finally, the RED eTap AXS is a refined version of RED eTap. This one is SRAM's first 11-speed groupset.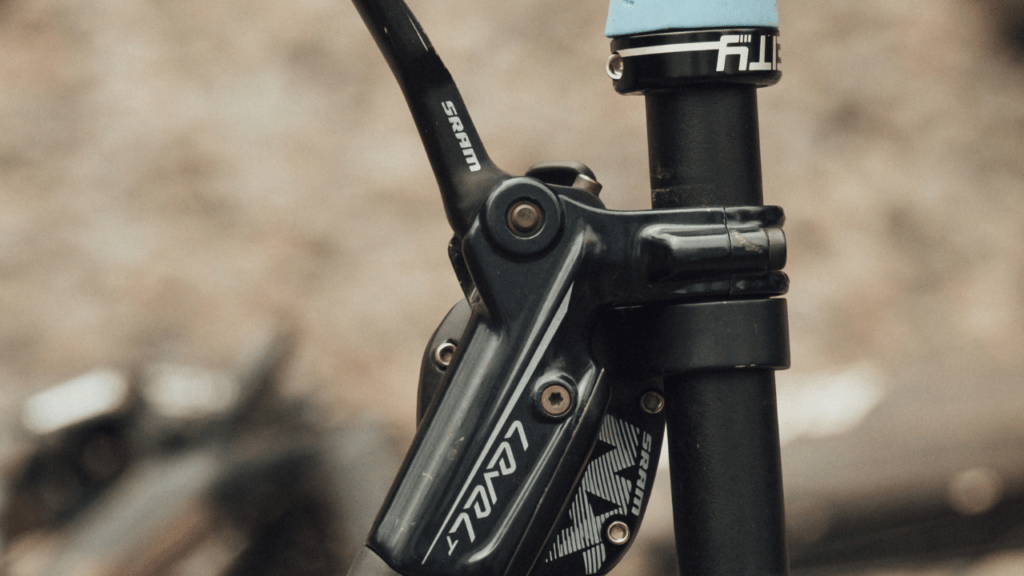 Hierarchy of SRAM and Shimano MTB Components:
When discussing the fight between the rivals SRAM Vs. Shimano, one should not ignore the hierarchy of MTB components. That's what differentiates a high-quality bike from an ordinary bike.
SRAM manufactured the ground-breaking 12-speed Eagle mountain bike derailleur. They used to make a single front chainset on the trails just a few years back. This remarkable advancement is what makes them a leading bike derailleur brand.
The industry-leading properties of weight-saving have made SRAM a favorite of riders and competitive amateurs. As a result, SRAM created Eagle based on its standard MTB groupset Hierarchy.
But the popularity of the 12-speed option of Eagle led SRAM to the creation of a newer groupset hierarchy for Eagle alone. The SX Eagle is an affordable option, whereas the XX1 Eagle is one of the company's top products. Now SRAM has a list of groupsets that link with the brand's components. They are:
Bottom Bracket
Cassette
Chain
Crankset
Derailleur
Shifters
Each of the bikes has its hierarchy groupsets. These are from Entry Level to High end.
SRAM Mechanical Groupsets For MTB:
SRAM Eagle Mechanical Groupsets For MTB:
SX Eagle
NX Eagle
GX Eagle
X01 Eagle
XX1 Eagle
SRAM Electronic Groupsets For MTB:
XX1 Eagle AXS
X01 Eagle AXS
As for the Shimano, the groupset has existed over the years because it's a 100 years old player. They have produced some of the top mountain bike derailleurs over the years.
The Shimano Mountain bike Groupset hierarchy for bikes from least expensive to advanced is as follows:
Shimano Groupsets for MTB:
Tourney
Altus M2000
Acera M3000
Alivio M3100
Deore M6100, M5100, M4100
SLX M7100
Deore XT M8050
Deore XT M8100
XTR M9050
XTR M9100
Apart from that, the two down-hill specific groupsets are:
Is SRAM or Shimano Better?
Both bicycle manufacturers produce a wide range of products. These products vary from entry-level to high-end components used in competitions. Shimano is a Japanese company that also excels in producing sport fishing and rowing equipment. But even then, their largest revenue comes from bicycle components.
SRAM is a Chicago-based company, and its focus lies in high-end bicycle production. With this, the company is working on bicycle parts.
That being said, both companies offer a variety of products for their consumers. Shimano is a rather conservative company, while SRAM is an innovative company. SRAM has proved to be a reliable company that is up to the challenges relatively quickly.
What differentiates them is the shifting actuation ratio and the shifters. These are the main differences. These not only affect the biking experience but help you in keeping up to shape.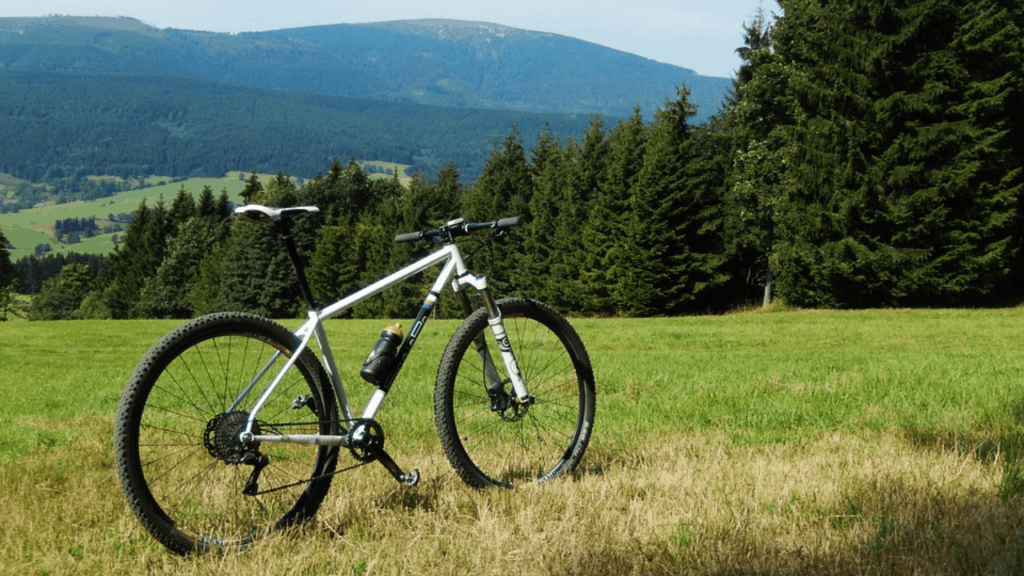 Are their Components Compatible with each Other?
The Shimano chain's inner plate's width gets thinner when it's on a 12-speed system. a Shimano 12-speed chain will operate poorly with 11-speed chainrings. That is because the 12-speed system has thinner inner plates that are too narrow to fit with the 11-speed system.
Like that, Shimano's 12-speed chains are generally not to combine with SRAM chainrings. It's not compatible because the SRAM chainrings don't offer HG+ chain compatibility.
Although some users hack the Shimano 12-speed chain, they replace its quick link to make it compatible with other brands. This way, the Shimano 12-speed chain provides some compatibility, but it causes drivetrain wear and noise.
Experts don't recommend combining SRAM and Shimano products. Because, on paper, they can work with each other, but the combinations won't provide the benefits that you'd normally get.
Which one is Popular among SRAM and Shimano?
The popularity of the two brands is found out by comparing how well they do with customers. When we compared data from a famous retailer, we found the following statistics.
Shimano's make up to 76% of road bikes sold by the said retailer. On the other hand, SRAM managed to sell 18.5% of road bikes. When looking over the Mountain bikes, Shimano's bikes contributed 27.7%, and SRAM's bikes contributed 71.5%.
For Cyclocross or Gravel bikes, SRAM's sales were 46.9% of the total bikes sold. And Shimano's bikes add up to 51.1% of the bikes sold.
These statistics tell us that Shimano is a dominant choice for Road bikes. Whereas Mountain bikers prefer SRAM. in the gravel bikes category, both manage to make up about 50% of the sales each.
Innovations in SRAM and Shimano:
SRAM made a breakthrough with grip shifting. It allowed them to come into competition with bicycle product manufacturers. They faced some malfunctioning grip shifting, but it made SRAM wildly successful in a few years.
Shimano started as freewheel producers, where they greatly trusted their product. This, in turn, helped them in gaining popularity and get into bike manufacturing.
SRAM has been a major competitor of Shimano in biking components. But since they started producing bike parts, they have, over time, proven themselves. So now, the bike manufacturing giants are considering SRAM as their rival.
SRAM is rather innovative, often introducing newer features into their bikes. Shimano is somewhat reluctant. They first introduce new features in the low-end bikes, then bring it to their top of the line.
Conclusion
In the end, the main focus of a company is to provide quality products to their customers. And in this, SRAM and Shimano both succeed. But the most significant difference would be SRAM being quick to adapt to what the market needs and providing it right away. At the same time, Shimano takes their time on a product before releasing it into the market.
SRAM Vs. Shimano has been going on in the last few years due to fantastic quality technology released by both companies.
In turn, they have created great competition in the market. Some riders prefer Shimano's road bike groupsets over SRAM's. Some prefer SRAM if they're mountain bike riders. Both the companies have successfully established themselves amongst riders. Now, it all comes down to a rider's preference according to their cycle's needs.
Below is a Pinterest friendly photo… so you can pin it to your Mountain Bike Board!