Wondering what the buzz about E-bikes is. What is an E Bike or electric bike? Have you heard that E-bikes will become a market leader in the electric vehicle industry and could easily beat the sale of electric cars?
From 2016 to 2017, the sales of these e-bikes have increased by 91% based on the numbers released by the NPD Group. In 2018, the e-bikes sold more than the conventional bikes in the Netherlands. Sales of E-bikes have grown more than eight times since 2014 in the US alone.
Many people think no one will go for the traditional bike once they use an E bike. But this is one of the best features of this electric bike, you can run it with its motor and can also power it with your effort in the traditional way.
In this post, we will discover what an e-bike is and why it has become so popular so quickly!
What Is An E Bike?
An e-bike or electric bicycle features an integrated motor in it. And the rider can use this motor for propulsion. Different kinds of e-bikes are available; some of them allow the rider to get some assistance in pedal power. Others are way close to those moped-styled working.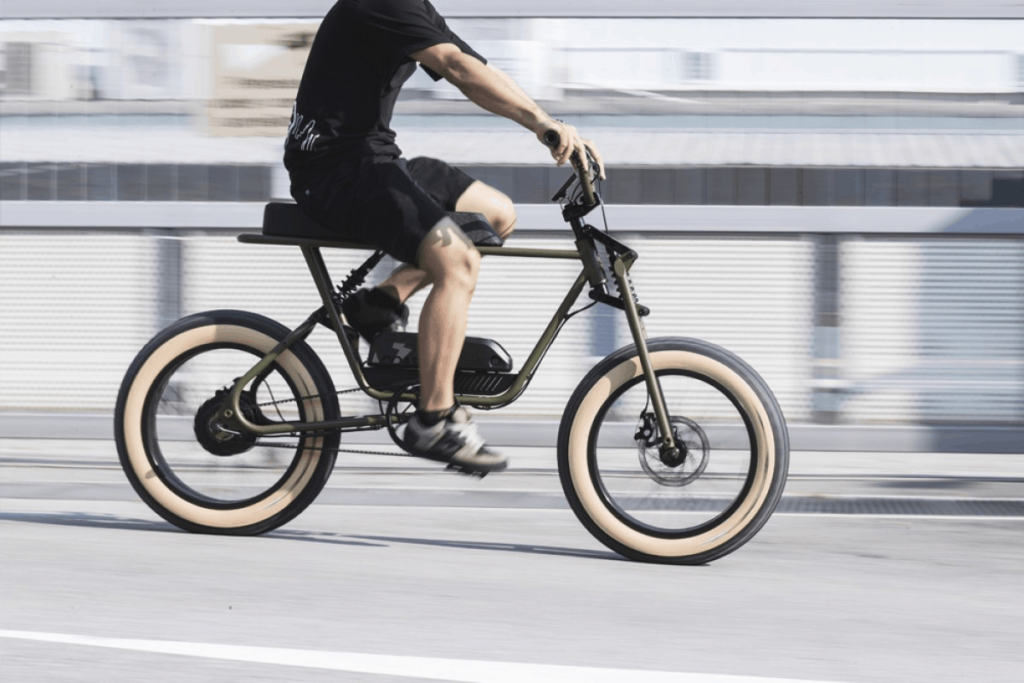 You won't have to gas yourself when going through high slopes because of the pedaling. Just keep the motor engaged. Plus, you won't have to keep pedaling all the time, as in the case of traditional bikes. These bikes can zip through up to 30 miles an hour and are a serious upgrade from their conventional counterparts.
What's An E bike All About?
After finding out what an e-bike is, it's time to see what it is capable of and why it has taken the industry by storm and even surpassed its traditional counterpart.
Pedaling Becomes Easier
These bikes run via their battery-powered motor. Some of them come with pedaling assists while others come with full throttle. When you start pedaling, the motor engages, and you get a boost. Going up hills and cruising along different terrains won't be a thing.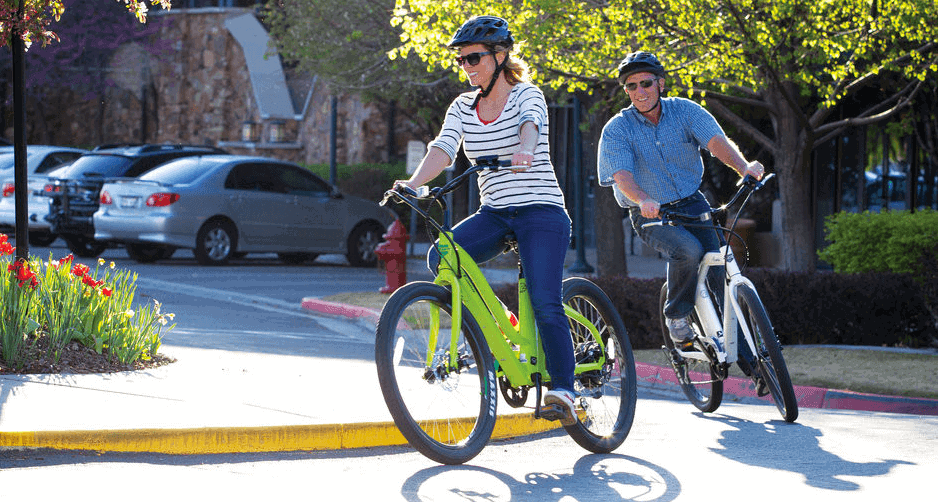 They are also called pedicles, and they just give you a feel of an ordinary bicycle. You can control your speed with your feet just like your regular bike, but when pedaling, you feel an extra push and get more distance with the better speed with each of your pedals. You feel a lot more powerful and can accelerate conveniently.
Speed Is There But Up To A Certain Point
There is a simple mechanism here. The harder you pedal, the greater the boost and ultimate, the faster you ride. But that only happens up to a certain point. These are still bicycles, and you cannot expect them to work as a motorcycle. You are not going to reach up to 45 miles an hour. Their motors are designed to keep the speed under 30 miles an hour.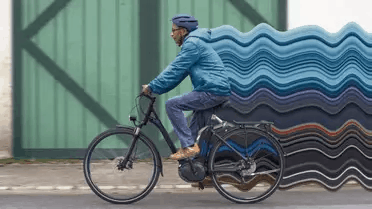 It's just about saving time on your commute and going to longer distances with lesser efforts. Though you can control how big of a motor assist you need with each of your pedals. There is a power switch that allows you to make adjustments in the boost from Eco to Turbo.
Riding Becomes Easy
With an e-bike, riding will become seriously easy and convenient. And if you already ride so much, you will even ride a lot more. It will dramatically increase how often you ride. According to a study, there are over 1800 e-bike users in the North American region. 55% of them said that they like to ride daily or weekly.
And after the purchase of an e-bike, this percentage went up to 91%.  But there is a reason for this to happen. No matter how fit you are, when you ride, you become tired, and all of a sudden, remounting your bike seems a chore. When using an e-bike, you can give your legs a bit of rest without stopping anywhere. You can also go faster and can easily take care of different terrains.
An E-bike Is Available For Everything
No matter what your riding style, you will find an e-bike for it. If you don't have any interest in e-road-bikes, then you can go for an e-cargo bike with a weight capacity of 400 pounds. And it can still go up to 15 miles an hour.
There are different models available, including commuter, cargo, fat, hardtail, recreational, mountain full-suspension, and performance e-bikes. They are designed to meet the requirements of different cyclists, and each of them is best in their regards.
Great Replacement Of Driving
Many people are even using electric bikes to reduce their car trips, and it makes sense as well. With a motorcar, they will have to deal with various traffic concerns that are not there when you are using an e-bike.
You don't have to deal with parking either, and e-bikes are great for the environment too. Moreover, you don't have to change your clothes because of sweat as you don't put enough of an effort to sweat profusely and get tired.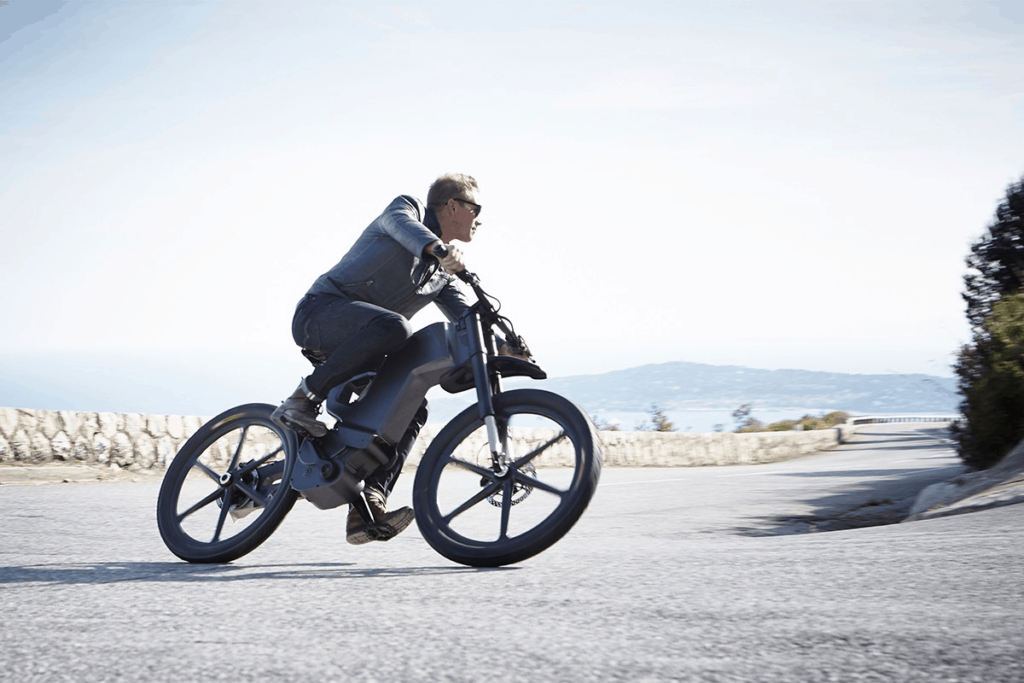 Guess what? 50% of all driving trips are not longer than ten miles. Some reports even suggest that a single trip on average is always shorter than six miles. You can easily cover this distance on your e-bike.
Some surveys have also found that more than 46% of the car commutes and 30% of the driving errands have been replaced by e-bikes. You just need a quality commuter bag to contain all your stuff, and you are good to go.
Activity Is Still There
Yes, e-bikes go fast, and you can cover more distance as you get a better boost for your pedaling, but you still have to pedal. Electric bikes will do some work for you, but you cannot opt-out of pedaling here.
If you have been sedentary for long, then an e-bike is an excellent choice for you as you will develop an interest in cycling. According to a study, 20 men and women start using e-bikes for 40 minutes, three days a week. These non-exercising men and women improved their blood sugar and cardiovascular fitness within just one month.
If you are among one of such men and women as well, then you need an e-bike to get into the groove. No matter how fit you are and what your current shape is, you will get some exercise with your e-bike.
Batteries Are Improving
Your life is already full of batteries, and you have to charge all of them. Adding your ride to it should not feel irksome. These battery-powered devices have also significantly improved the way you live, as well.
At the moment, you can expect your e-bike battery to last anywhere between 30 miles to 100 miles before you have to recharge it. It entirely depends on which type of battery you are using, and the capacity. Apart from that, there are different battery consumption modes. 
Of course, when you zip around in turbo mode the entire day, then the battery is going to drain very fast. Therefore, it is better to go for a more economical setting when riding your bike. But the batteries are getting better with time. So there is hope in the future.
Accessing Trails Can Be Tricky
Electric bikes have always been a controversial issue among the MTB circles. At the moment, you can take an e-bike on your favorite single-track because all of the non-motorized routes prohibit their use.
But things are becoming more permissive. The IMBA, which is the largest people's advocacy ground for sports, has altered its stance and supports the access of e-bikes on some trails. Most of these e-bikes top out at 20 miles an hour. More and more manufacturers are making electric MTBs, more trial access is likely.
Not Cheap But Can Save Money
At the moment there is no cheap-e-bike available on the market. But if you are not going to use your motorcar and instead use your e-bike, then it will save you a lot against gas and maintenance money.
You will also improve your health with more exercise days and fall less sick. Prices of these e-bikes vary a lot, but you can expect a decent e-bike to be around $1500-$2000. These numbers will considerably go up if you are considering a decent brand like Yamaha, Shimano, or Bosch.
Pretty Hefty
Most of the cyclists, when buying a new bike, lift it to check its weight. But you will get into a bit of shock when you lift an e-bike. It weighs significantly more than a traditional bike. There are so many additional components here that contribute to the overall weight factor.
There is a battery, a motor, and of course, a reinforced frame and some extra parts. These components make an e-bike heftier than their traditional counterparts. However, modern engineering and geometry have made the handling a lot better despite all the weight.
But when you begin to pedal, the motor assist starts playing its role, and you won't have to deal with pedaling and dragging the entire load with your efforts. However, you do need a lot of muscle power to get them up on your car rack or moving up/down the stairs.
Transportation's Future
Several bike manufacturers are already in the e-bike game. They understand the fact that these bikes are going to be transportation's future. And the thing is even the car manufacturing companies are not behind in this race.
Ford has already green-lit an e-bike sharing system in the city of San Francisco. General Motors has also launched a couple of e-bikes. What is an e-bike has to compete with cars, you might ask. Well, car manufacturers have quickly realized that urban areas with high-density populations are not selling well anymore.
Transportation players such as Lyft and Uber have been very successful with these e-bikes in such areas. Cities are not looking for managing their traffic congestion, and such programs will only expand in the future.
Racing Prospects Are On Too
You might be thinking that it is a bit too far-fetched of an idea, but with their current progress, it is not. The EUCU has announced the creation of a new racing circuit for electric bikes in the 2019 season, and it will also announce e-road and e-MTBs. UCI also announced that e-MTB competition would be included in the 2019 WMBC, and a rainbow jersey will be awarded to the best off-road electric bike in the world.
Putting A Smile On Your Face
Being a traditional biker, you are always accustomed to having your feet on the pedals and pump in more pressure for speed and acceleration. But we pledge you that when you sit on an e-bike, you will have that "WHEEE!" moment when you start tossing your leg over the pedal. You will continue to zip at the same speed, and it will make you feel over the moon. Without a doubt, the experience is something out of this world when you ride it for the first time.
Final Words
In the conclusion of this topic of "what is an e-bike," we would like to highlight a few important points.  Electric biking is so much fun! You don't tend to forget how to ride a bike, but still, you need to be safe on the road.
Some extra precautionary measures are must because these bikes zip along faster, and they are heavier than conventional bikes. You need to be a lot more vigilant in traffic. Motorists and pedestrians underestimate how fast cyclists can move.
Drivers won't realize how fast an e-bike can move until these bikes become a typical scene. Ride carefully and defensively with an assumption that they haven't seen you. You should use day time riding lights to be more visible.
Move around with care and try to squeeze in your brakes well before any intersections. Your bike can accelerate faster than normal. Make sure to practice mounting/dismounting and stopping safely before you take your ride in heavy traffic.
Below is a Pinterest friendly photo… so you can pin it to your Mountain Bike Board!