A particular type of bike is much simpler to ride, and you can ride it quicker in a range of different settings. With both these features, you will cover much more ground and have more fun.
Short travel, lighter weight, progressive geometry, and riding far is all about down country mountain biking. You will be putting in much less effort than a bike you might be riding currently.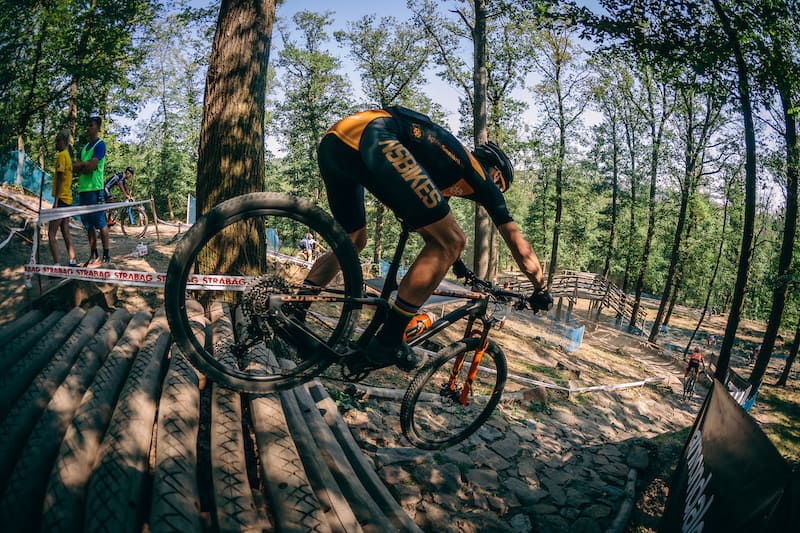 It is an emerging trail bike category. It is strange and is a bit tough to define. Down Country mountain bikes are a fusion of a cross country bike, trail bike, and mountain bike.
These bikes are called down-country bikes, or you can also call them fun-country bikes. And we will explore what this bike is all about and how much different this bike is from its outer trail counterparts, so keep reading.
What is Down Country Mountain Biking?
Down country mountain biking is a category that mixes trail, all-mountain, and cross-country riding. This discipline involves riders covering massive distances and riding trails with various fun features along the way. You can imagine a cross-country ride on steroids.
It's as if your trail ride is never going to stop. It's all about having fun, going far, and not trying too hard. And this is the reason why people are becoming more and more interested in this kind of riding.
A Down Country Bike!
First of all, it might resemble the term "downhill bike," but it's an entirely different category. The primary attribute is that downhill bikes have shorter seat posts, while this down-country bike comes with a taller seat.
Some riders use a 100mm seat set on their down-county bike as well. This is because this bike approaches riding from an entirely different perspective.
Down country bikes are quick-handling and short travel bikes. A large section of their design and construction comes from cross-country bikes. However, to make them more potent on descendants and provide riders with more technical capabilities, they also have a slight variation.
This bike sports a minimal amount of travel for easy and fast handling. This is not entirely a new concept, and many experienced riders and professionals have been going for these features for many years now.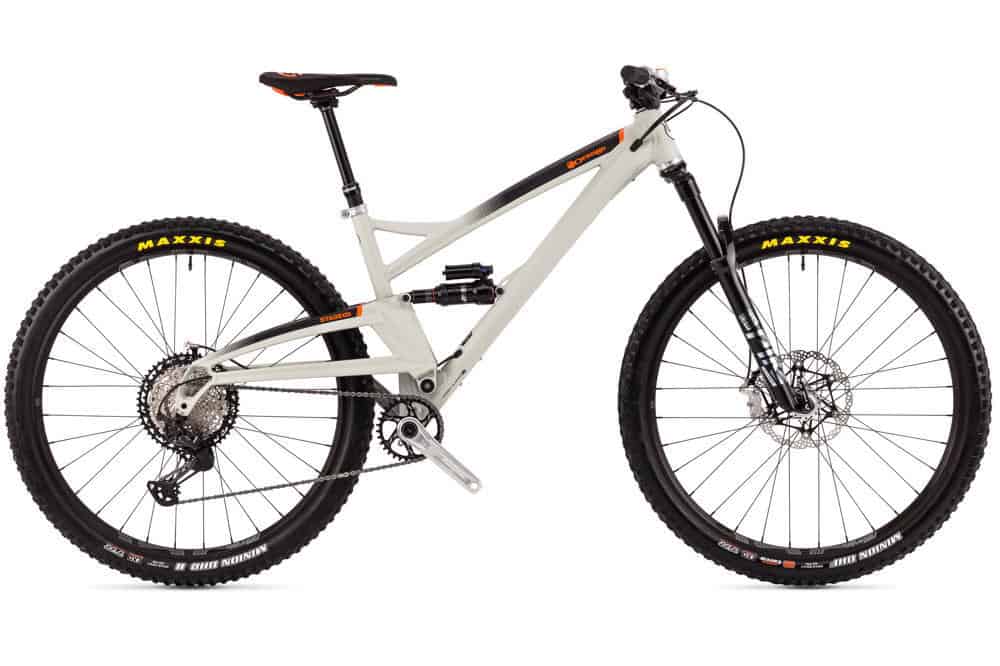 Only in the recent few years, bigger bike manufacturers on the market have started thinking about this type of cross-country design, and that's why this design is gaining popularity.
These all-around short-travel bikes cover a lot of ground in a shorter period, and they can also take some toll.
Down country bikes are short travel 29ers that come with a progressive geometry. These bikes are great for traveling long distances at high speeds. So, if you are looking for a bike that can take plenty of long trails, this is the right bike for you.
These down country bikes are competent cross-country bikes, and you can use them as your all-day pedaling trail bike as well.
7 Down Country Bike Features
Down country bikes come with trail-friendly geometry. They also come with knobby tires and offer extended travel. Apart from that, there are a few other features of these bikes that will help you balance the agile and fast ride with a relaxed feel but downhill performance. Here are some of the features you need to look for in a down-country bike.
1) New geometry with a lighter frame
These down-country bikes come with relaxed geometry and a lightweight frame. These bikes are long, lean, and low; the bikes are great for climbing and are fast when descending. However, down country bikes have more slack than their cross-country counterparts.
Plus, thanks to the lightweight frame and construction, they remain light, and you don't have to push too much load during your ride. The Yeti SB115 was made to fill this gap and gives you plenty of down country capabilities.
2) Less Suspension travel
They also come with a short travel design, but they still come with a bit more than what cross-country bikes have to offer. However, it means a down-country has much better technical features for tackling downhill sections.
Down-country bikes come with a short travel, ranging between 120mm to 130mm travel in their forks. And around 110mm to 125mm at the back. Some of the down-country bikes also come with even more travel if you need it.
3) 29er wheels
29-inch wheels are standard on these down-country bikes. You will have to put in much less effort to keep the momentum going, and hence you are getting more out of your pedals.
Due to this feature, this bike is best for long distances where you will normally be doing intensive pedaling. The bikes come with fast-rolling and chunkier treads to create less drag during the climb. However, the ride will be stable and durable during the rough stuff.
4) Short stem and Bigger handlebars
These down-country bikes come with short stems and longer handlebars. So, handling and maneuvering will be short and effective, and you will feel much more stable and in control during your ride. In addition, you will notice that your bike is much more responsive in control and handling.
The RaceFace Next Carbon handlebars are perfect to keep your bike light.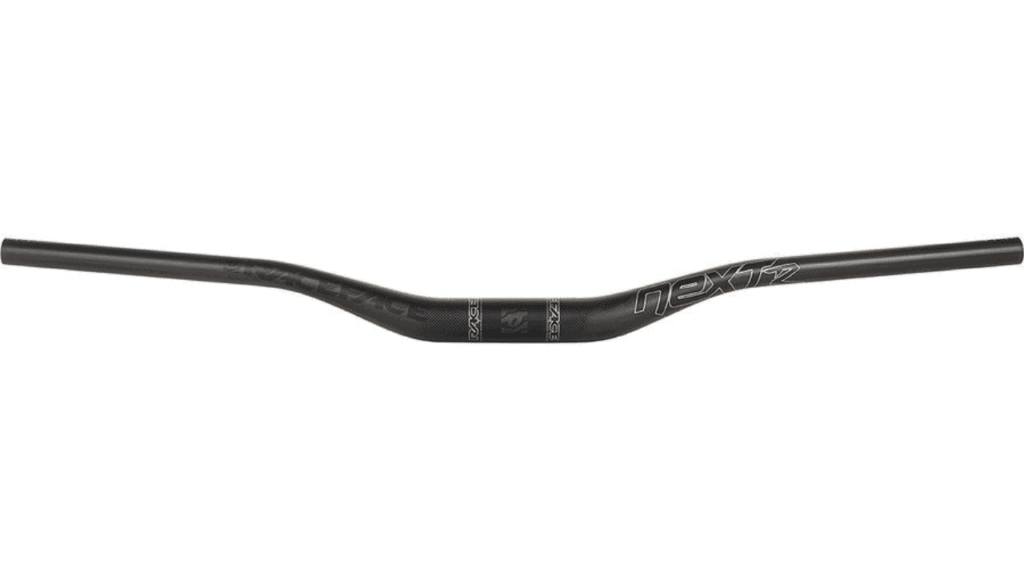 5) Dropper seat posts
This is a common feature on a down-country bike because you will have more room for shifting weight and moving around on those technical descents. In addition, dropper seat posts are highly versatile, and you can alter the seat height according to your requirements. Thus, making your ride even more versatile.
The Fox Racing Shox Dropper Seat post is a great option to consider.
6) Gearing
Down country bikes come with gearing that is more tilted towards cross-country bikes than trail bikes. In addition, they come with 32 to 38 teeth compared to 30 to 34 teeth on a trail bike. Therefore, they are much faster than trail bikes which is a feature that is much more appreciable on long-distance riding.
7) Brakes
Brakes that are on these bikes can either be disc brakes or piston brakes. This is because these bikes don't need much braking power. After all, they are not going to descend at faster speeds. So, they mostly come with 2-piston brakes and cut down the weight.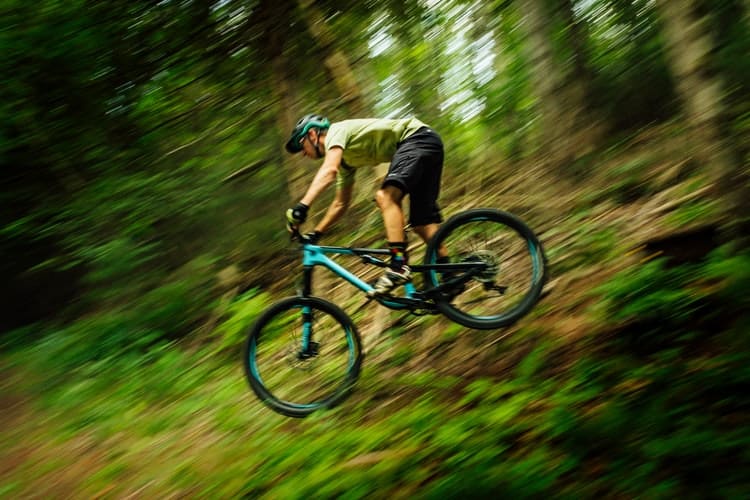 Down Country vs Trail Riding
There is a subtle but significant difference between these two types of rides and the bikes you will use to ride on such paths. Trail riding bikes are particularly shorter in length, while down country bikes involves long-distance traveling.
Essentially, all the features that a trail comes with a down-country path will have even more of them. But as you are going for long-distance riding.
Therefore, the fun is going to last way longer. Down-country involves longer distances. Thus, riding these paths also comes with larger wheels and more robust treads.
With larger wheels, you can travel more and get more push with each pedal. Therefore, pedaling will be highly effective on your down-country bike.
Apart from that, the stem will be shorter, and the handlebar will be more comprehensive. So, you will feel your bike is more responsive and maneuver even more.
These features suggest that down-country bikes will make trail bikes completely extinct. But a down country bike performs only better than a trail bike when it features 29ers. At a regular 27.5 wheel size, a trail bike is a much better performer.
So, when considering the wheel size, if you are talking about 29ers, you might say that down country bikes are better than trail bikes but not when it comes to 27.5 wheel sizes. All that "trail bike on steroids" thing goes away when there are no 29ers involved. So, in the ultimate comparison of down country bikes vs trail riding bikes, no bike will make the other extinct, at least in the foreseeable future.
Can I Use a Trail Bike for Down Country Riding?
Many riders want to hit two birds with one stone, making them think they can use a trail bike for down country riding. While technically, there is not going to be much trouble that you will have to deal with, but you will end up a bit tired at the end of your trip.
A lot of Trail bikes started using 27.5-inch wheels, and they will not cover much ground compared to 29-inch wheels. Therefore, you will have to do a lot more pedaling.
With smaller wheels, you will move along at a bit slower speed as well. So, you are at a double disadvantage right from the word go when considering the wheel size.
Apart from that, gearing is slightly different on both these rigs as well. The down-country bikes come with wider teeth as compared to trail bikes. So, they are going to travel at a much quicker speed.
The stem and the handlebar are much more responsive. So, you will have to go for the right wheel size, handlebar, dropper seat post, and wider teeth derailleur to make your trial bike work as a down country bike.
But your heavier frame will still put you at a disadvantage. So, you can use your trail bike for a down-country bike, but not without a lot of modifications.
Final Word
To make things simpler, down country mountain biking comes with much faster speeds and trail features. Therefore, your ride will be much longer with more speed but with a more relaxed feel.
Down country mountain biking has gained momentum as more people have the option for bigger wheels and lighter frames for covering more distance with more travel and speed.
These bikes are a bit superior to their trial counterparts, but only if they have 29ers on them. With a lighter frame, more travel, wider handle, and shorter stems, these down country bikes are becoming more popular for the thrill-seekers of the frontiers.
Below is a Pinterest friendly photo… so you can pin it to your Mountain Bike Board!