If you are new to mountain biking, it would be better for you to get connected with professionals in this field. Whether it's the field of mountain biking or anything else, building a network with mountain bike forums can get you a long way.
And if you are already on the way, this guide will help further explore some of the best mountain bike forums. You can get great insight from the experts in the field and use their tips to become a better rider.
There are various mtb forums that you can find on the internet for this purpose. But there is no point in joining them. This guide will help you out in finding the best mountain bike forums and advance your knowledge about this wonderful outdoor activity.
Best Mountain Bike Forums

Singletracks is hands down the best MTB forum for newcomers to this field. The forum members share and discuss their views and ideas associated with different topics on mountain biking. If you are new to mountain biking, you will find some great tips for your first ride.
For the intermediates, there are various topics available that will allow them to advance their skills and become a better rider on the trail. Expert riders can join and share their views with other learners and newcomers.
If you face any difficulties, you will always find someone around to sort things out for you. You can find some great help when it comes to buying a new mountain bike for yourself or someone else.
This forum will provide you several inspirational stories to learn from them a lot. Riders from all across the globe share their thoughts and experiences over here.
You will also find a vast number of threads associated with working on different parts of a bike and how to repair or replace them on your own. There is so much you can find when it comes to your bike maintenance. Your will learns what is better for you and what you should pass based on reviews and opinions of real bikers.
And the best part is, you don't have to do much to get their attention, people are ready to share their views as soon as you drop your query.

Next up on our list of best mountain bike forums is BikeRadar. This forum has amassed most of its popularity because of multiple bike reviews. No matter what your search query is, you will find BikeRadar right among the top search results.
The people on this forum are very honest about their experience with different bikes and their usage. They openly provide their remarks through these reviews. This can help you a lot no matter how experienced you are in MTBing.
The forum has a dedicated section for mountain biking. And this section will provide you all the information on how to be a professional mountain biker. Even if you are looking for some assistance, this forum can provide you with loads of information. This will help you get your new bike according to your needs and requirements.
No matter how silly your query is, you will always get a positive response. If you have technical questions to ask in the forum, you can go to the tech and workshop section. In this section, you will get a lot of help from professional bike repairmen.
There is a separate section for the wellness and fitness-related issues as well. This forum is ideal for women riders as well. The forum has a separate section where you can get all the information on which trails are open for the season and which are not. If you need some information on a biking event, this section will guide you through that as well.
You can learn all the tips and tricks on how to ride a technical track beyond your skills. And of course, you can also share a photo of your ride because the forum provides you with bragging rights as well. You can also buy or sell from/to other members of the forums if you want. This is a huge help for every bike lover.

If you are looking for a different kind of MTB forum altogether, this is the right option for you. You can find a relevant post in a range of different categories. This mountain bike forum has members from all across the globe including North America, Australia, UK, New Zealand, and Europe.
You can share your biking experience with members worldwide. Some of the hot topics of discussion on this forum are the new and innovative technologies that the current bike manufacturers use.
Therefore, you will get a lot of information on bikes and their various components. There is a separate section dedicated to the fitness and health of its members. Various types available from different members and you can also find a host of different training guides that especially focus on biking.
Learners can learn a lot from this forum because there is a separately designated section for novices. There are separate sections for famous brands. For instance, if you are looking for some information on Schwinn bikes, you can connect with the members who also own a Schwinn bike.
Hence, a bike expert is always just a click away and are ready to assist you through your problem. There are designated sections for stolen bikes or screams. If your bike is stolen, you can post all the evidence about it here.
There is plenty of data available in this section about theft-related problems and scams here. You can share your bike photos and videos and this forum also welcomes female riders.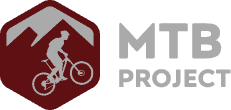 This forum is entirely associated with mountain biking. Hence, if you own an MTB you don't need any other forum to join. This forum has everything on offer that you need to know about your mountain bike. Even if you are looking to get a new one, this can be a huge help. It is one of the best mountain bike forums on the internet.
The members of this forum are friendly to noobs. Even if you ask a silly question, you will be heard and responded promptly. Riders from different countries share their views and opinions on their riding experiences and the bikes they use. You will get plenty of suggestions if you are looking to purchase your first mountain bike.
There is a separate section that deals with any issues linked with the repair and maintenance of your mountain bike. This section will allow you to conduct thorough research and find answers associated with the maintenance and repair of your bike. There are technical experts present on this forum who can provide you all the necessary information.
Ad posting service is also available on this forum. You can share your experience at different trials with other members. And if you are looking to go to an MTB event, there is plenty of information available in separate sections.
This forum also has a separate section for maintaining health and fitness to be in the best position on your bike while riding. There are some valuable tips available on this topic from the professionals in the field.

This forum is very popular among the MTB community. If you are looking to learn from the experience of others, this is the forum that you need to join.
There are ample statistics available on this forum. You will have complete knowledge regarding anything you are looking to learn.
And the best part is, the data available here is not limited to discussing personal thoughts and views. You will find enormous information on various topics whether it is about purchasing a new bike, repairing, or maintaining the new one. Anything and everything associated with mountain biking are available here.
You can always ask the forum and you will get all the information that you need to visit any event. Bike recommendations and suggestions are also available here. You can post your query and get the answer immediately.
People also talk a lot about biking accessories, apparel, and gadgets. And it's just not about mountain biking. No matter what type of bike you have, you will always get plenty of help. However, there is a separate section for mountain biking to answer all related queries.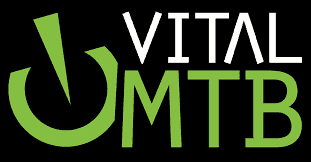 VitalMTB is a place for novices, intermediates, and experts of the game. No matter what your skill level is, VitalMTB can provide you with all the information you need to get the most out of your bike and from yourself in terms of skills. There are 3 different sections available. One of them is exclusive for general MTB topics while another one is anything but the MTB. Apart from that, you can also use this forum to buy and sell MTBs or parts. All these sections contain loads and loads of information for the users, and newcomers can benefit from it a lot. 
This forum has users from all across the globe as well but most of the users are from the US. There is plenty of information on riding available here and you can benefit from it when it comes to honing your skills. Additionally, you can also learn a lot about different types of trails and how to tackle them. 
This forum can also teach you how to do some minor repairs and even some of the major ones. It is a highly informative forum for mountain bikers and contains numerous informative threads on anything associated with mountain biking.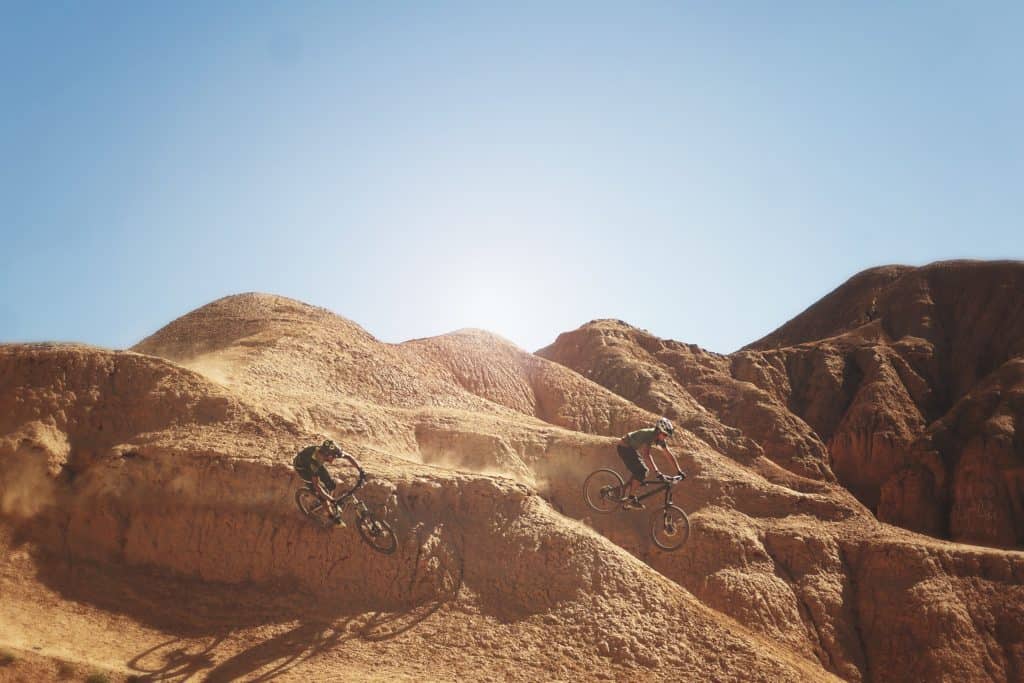 Final Thoughts
These are the top 6 best mountain bike forums; you can find on the internet. Of course, there are more you can join if you want. But these six are the most comprehensive. And if you have access to them, you will find the best answers associated with your MTB.
Below is a Pinterest friendly photo… so you can pin it to your Mountain Bike Board!