If you're in Connecticut, visiting someone, or reside there, don't forget to visit the incredible mountain biking trails. The state is home to several state parks and forests, including thrilling mountain bike trails in Connecticut.
Making up the tri-state area, Connecticut, offers several outdoor activities. However, exploring and finding your own interests is really important. One recreational and outdoor activity you can indulge in is mountain biking.
This activity is not only fun and thrilling but also has incredible health advantages. It keeps your legs under practice for extra mobility and builds stamina. Also, mountain biking in Connecticut means you will never miss a good chance for an Instagram picture.
So, if you are into mountain biking, this post is for you. Find the best mountain bike trails in Connecticut, and get your bikes and helmets ready.
Top 8 Connecticut Mountain Bike Trails
Not every rider will enjoy all of these trails as it will come down to personal preference and style of riding. But Connecticut offers some great options when it comes to mountain biking that any rider can enjoy. Mountain biking in Connecticut will definitely become one of your favorite places to ride.
Below are the Mountain bike trails in Connecticut we believe will accommodate most riders from beginner to expert:
1. Rockland Preserve
Even as beginners, you might want to ride challenging terrain. If that's the case, then the Rockland preserve situated in Madison is a great place to start. It has a number of river banks that come together, along with rock drop-off points and log rides.
In addition to this, the trail is well-developed by the efforts of local volunteers. It has blue markers on trees for 7 miles. These markers are helpful for people to follow the right path without getting lost during their ride. So, if you are traveling solo or for the first time, this will be the appropriate start for you.
If you like to socialize while on your ride, then you will enjoy this trail. It hosts expert riders all year round, while freestyle riders are the most regular visitors. People come here to experiment with new tricks. The trail continues to be developed further. It's under-progress, and the trail length will be increased in some time.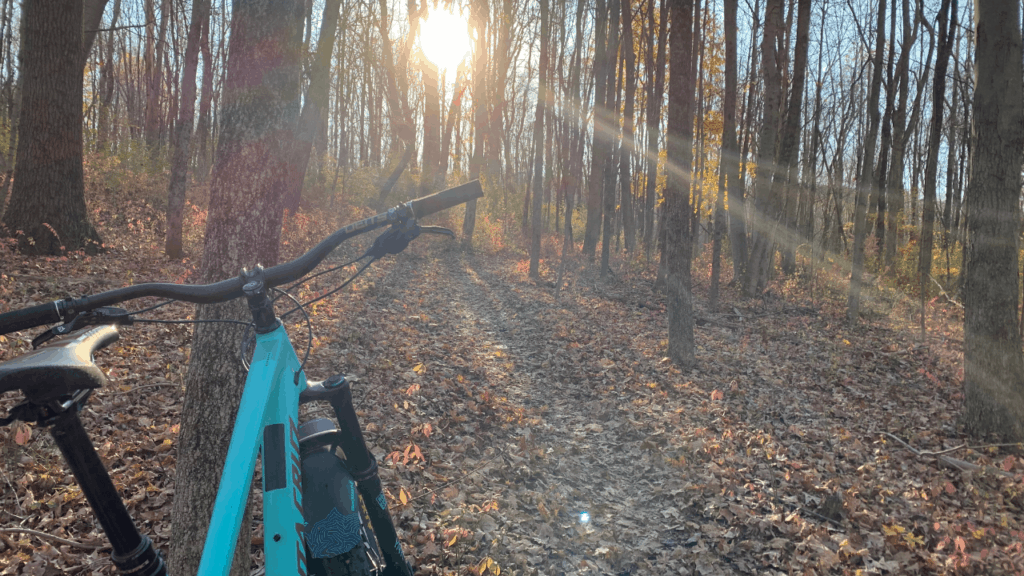 2. Collis P. Huntington State Park
Better known as Huntington State Park, this Park is located on the Bethel/Redding town line. The trail has a variety of terrains to offer to all kinds of riders. Whether you are riding with your family, are an expert or just beginning to learn, this trail has it all. It has a beautiful scenic environment that will further enhance your riding experience.
Up for big, challenging, risky, and twisty turns? The singletracks on this trail will be your favorite. Moreover, these tracks even have very interesting names. These include The Rock'n'Roll trail, the Big Burn, and the Twister trail. Their names alone depict their challenging nature. A key similarity between these trails is extreme steepness that will help build more power and stamina in your riding.
If you are into nature, then the beautiful lakes and the flora throughout the trail will surely satisfy you. Therefore, the Huntington State Park trail is suitable for all types of riders.
3. Penwood State Park
Located on the top of Talcott Mountain, the Penwood state park is in the town of Bloomfield. The park has an overall area of 787 acres, with a hill-top view of the Farmington River valley. Trailing all the way up in this state park will surely be worth it when you get to see the beauty down below.
The most attractive trail you can get on in this state park measures 8.5 miles and is actually a loop. The loop is around a beautiful, rich forest, which will be great for you nature lovers.
Particularly for mountain biking purposes, the Metacomet Trail is suited well for the purpose. This trail is very long and runs all through the park. However, it is not very technical. Therefore, it is a good place for those riding for fun or if you're a beginner.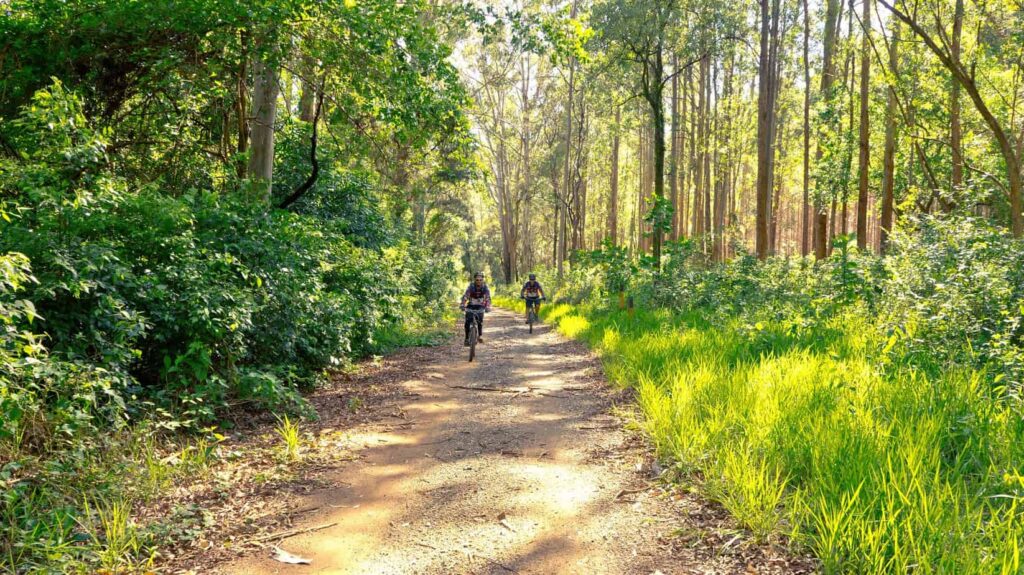 4. Miller's Pond
Get your most heavy-duty and sturdy equipment ready for this trail. It is extremely rocky and challenging, but a perfect spot for working out and riding your bike. Your heart rate will remain up throughout the ride since it is 5 miles long and has an elevation of 100ft.
Come prepared with the right safety equipment like the Troy Lee A1 MIPS Classic Helmet and some good pads like the G-Form Elite Knee-Shin Guards. Good equipment and gear are part of a good mountain bike experience.
Other than mountain biking, this trail also offers incredible opportunities for road biking enthusiasts. The technical and challenging terrain of this trail makes it one of the best for freestyle riders. It is used widely for practicing stunts and doing experiments. Moreover, the trail is divided into two sections, including northern and southern trails sections.
The northern trail is linked directly from the starting point of the trail with access to the parking area. Also, it takes up to one hour to complete the northern section by a beginner or an intermediate level rider. Meanwhile, the southern trail is a dirt road. Due to this section's challenging and risky nature, we recommend riding here with some other people. This section is home to rocky, bumpy, twisting turns.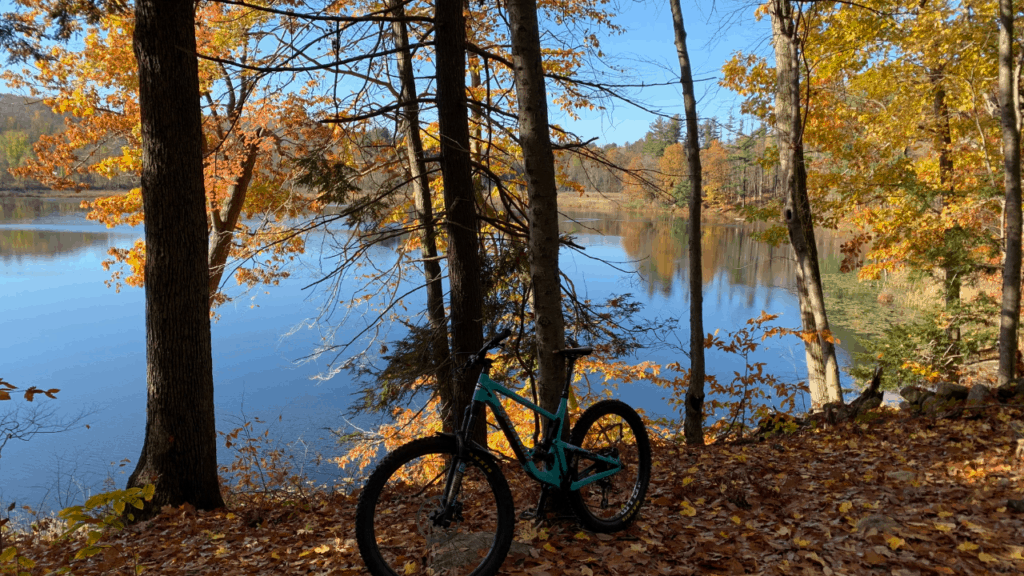 5. Cowles Park
This is the perfect place for families and intermediate riders to have fun at. If you own a pet dog, they can even enjoy the outdoor activity as long as it is leashed. This trail is not too tricky or technical, but it does get steep gradually. The gradual increase in steepness allows more room for you to take things slow and get a manageable pace. Moreover, some features of this trail include singletracks, steep hills, and fire roads.
People who go to this trail as part of their daily routine say that the trail is really well-maintained and looked after. Additionally, a great feature of this trail is the bike bridges. These bridges take you through breathtaking views of water and forests. Finally, the total length of the trail is 8 miles, with an elevation of 184 feet.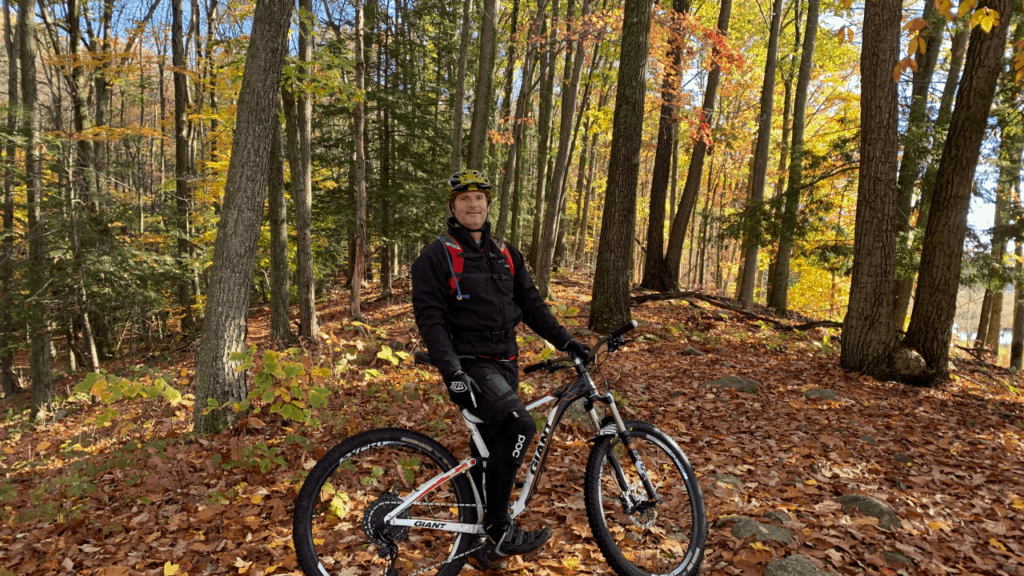 6. Case Mountain
The Case Mountain trail is a land of over 640 acres, and runs for about 33 miles! This long trail is really beginner-friendly. However, it is best used by intermediate riders who have had some prior riding experience.
Furthermore, the most distinctive feature of this trail is the wood paths. These are unique yet fun to ride on. In addition, these tracks are also very spacious and, therefore, much more secure. The trail has several over-bridges and lots of scenic water bodies.
Moreover, it has an elevation of 100 ft. This is not the steepest and the most difficult, but it still qualifies as one of the difficult terrains. It is located in Manchester and is slightly underdeveloped in terms of guides and routes. So, you should take someone who has a GPS or take a GPS with you.
7. George C Waldo State Park
Waldo State park is one of the best trails for a flow type riding. This park is off Lake Lillinonah in the town of Southbury, Connecticut. It's a small park with about 5 miles of trails and growing but is very well kept with singletracks that send you right to the bottom of the beautiful Lake Lillinoah.
A good full suspension bike like the Diamondback Catch 1 or a hardtail like the Mongoose Tyax Mountain Bike will be fun for these trails.
George Waldo State Park is a great place for beginners to start mountain biking. These trails are fun and will help build your confidence. The best part is the break you get at the bottom of the hill to enjoy the scenery.
Not only is Waldo great for beginners, it's just as much fun for Intermediate's to Expert level riders. These trails let you challenge yourself and give you the ability to try new skills.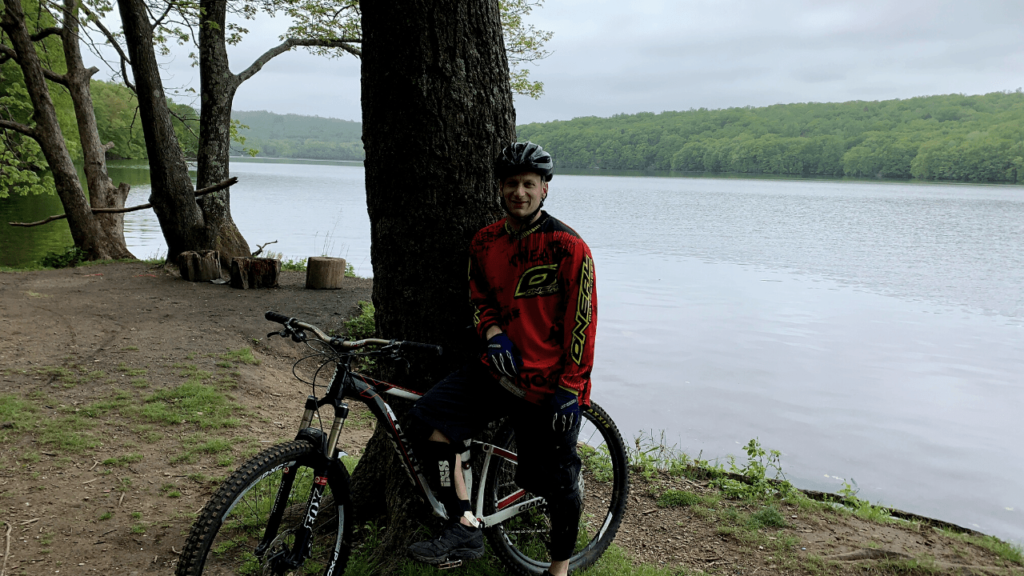 8. Farrington Woods
Farrington woods has become one of the newest and best mountain bike trails in Connecticut. The area is located on the CT/NY border in Danbury. The park has over 200 acres of open space right of I-84 with the beautiful views of Sanford Pond.
The trail system is made up with tons of singletrack off the many decade old fire roads. One of the notorious trails here is devils den which will give you some sites to see with drastic landscapes. If you ride deep enough into the trails you will find old state border markers that make for a great picture.
About 8 miles of trails exist here that are well maintained and ready for a great day of riding. Farrington woods is quickly becoming one of the favorites for mountain bikers.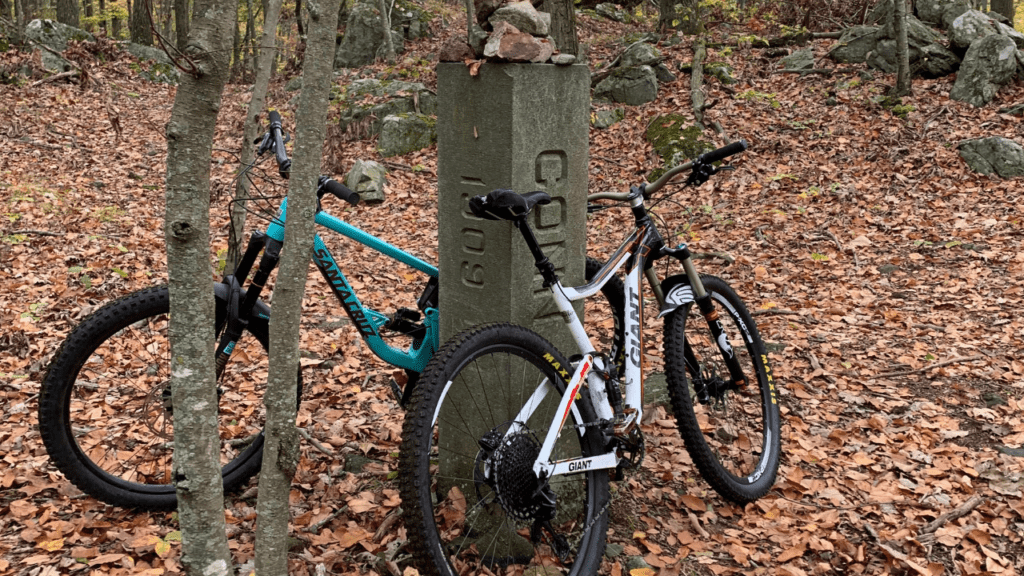 Final Word
In conclusion, the best mountain bike trails in Connecticut are not hard to find. Towns and cities like Bethel and Manchester are home to several, well-maintained, and developed mountain bike trails.
These trails are multi-purpose, so you can visit them on weekends with your friends and families as well. Make sure to check the rules and regulations at these trails, such as their opening hours, night time permissions, e-bike permissions, and so on.
Mountain biking in Connecticut will be something to remember. Don't forget to explore these trails and capture some great pictures.
Below is a Pinterest friendly photo… so you can pin it to your Mountain Bike Board!