There is nothing like the routine where you get up around 5 am and wake your kids up. You start packing away the snacks and focus on the gear and your mountain bike.
Make sure everyone has got their helmets. You get into the car, kids go back to sleep, and you head towards the mountains. This weekend routine is a lifestyle for some people.
If you plan a different trip this time and want to look for some of the best mountain bike trails in New Hampshire, this guide will benefit you.
Mountain biking in New Hampshire has been a wholesome activity for a long time because this state has a range of different trails to offer all kinds of riders.
7 Best Mountain Bike Trails In New Hampshire
Below, we have opted to highlight a couple of the top mountain bikes trails available in New Hampshire. This is by no means the complete list of every mountain bike trail the state has to offer, but there should be something for everyone. Regardless of your skill level, New Hampshire offers something for everyone to improve their skill.
1.  Great Glen Mountain Bike Trails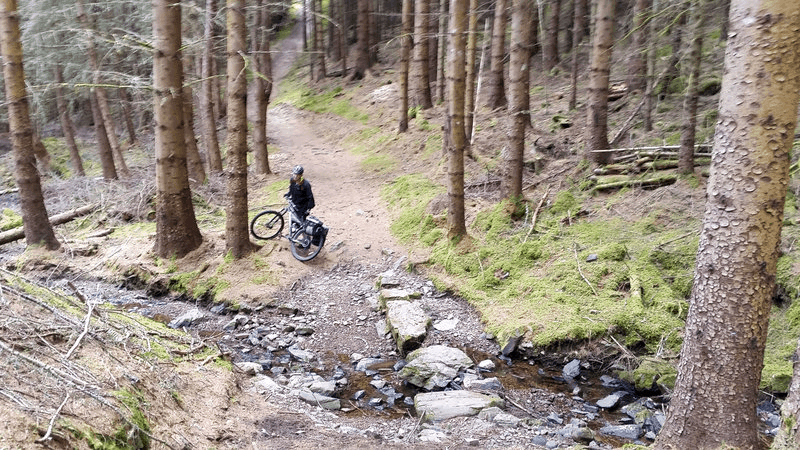 Located in Mt. Washington in Gorham, the Great Glen Trails are famous for their cross-country skiing activities in the winter season. But during the summers, these trails turn into mountain bike trails. It's mostly made of double-track carriages roads that have singletracks between them. This trail network starts from the Pinkham Notch region located in the National Forest of White Mountain.
This region has several mesmerizing views that your eye can feast upon. The ravines of Mt. Washington along with the valley on Middle Carter Dome and Wildcat Carter Dome. You can also go for the bike rentals in this area, and it's a fun place for families. There are some cafes and restaurants available on the way as well. The trail is great for all types of riders with different kinds of obstacles. Make sure you have a good helmet like the Giro MIPS or the Smith Engage. It is marked Intermediate, and the trail itself is 15 miles long.
2.  Red Tail Mountain Bike Trails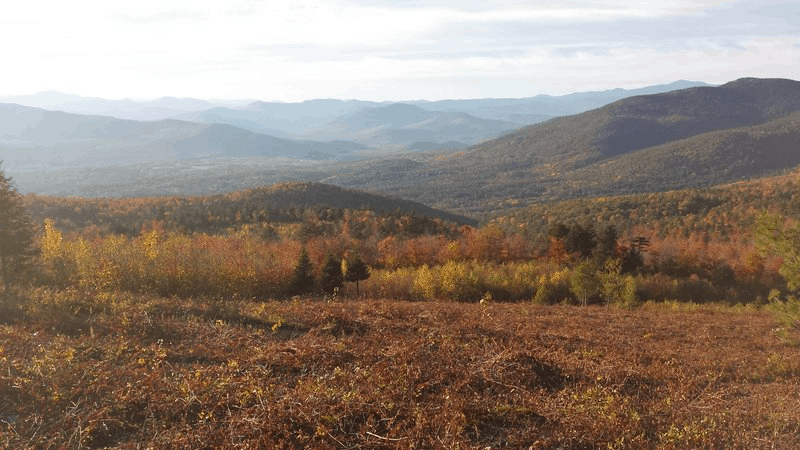 This is an advanced level trail and is one of the next mountain biking trails in New Hampshire. The flow of the ride you will experience is like none other. There are some sweet switchbacks along the way. The only thing disappointing about this trail is it's only a couple of miles long.
The singletrack trail comes with an out and back configuration. The elevation around here ranges around 800 feet, while the drops are around 792 feet. There is a lift service running in the area, and you can use this to go back up the mountains for another round. You can go back up for round two if you have superhuman strength.
Reaching this area is not big trouble, as you will have to go to the top of Hurricane Mountain Rd and park right at the Black Cap Trail Head. From there, you can take the lift like we have mentioned above and begin your thrilling ride. 
3.  Bear Brook Mountain Bike Trails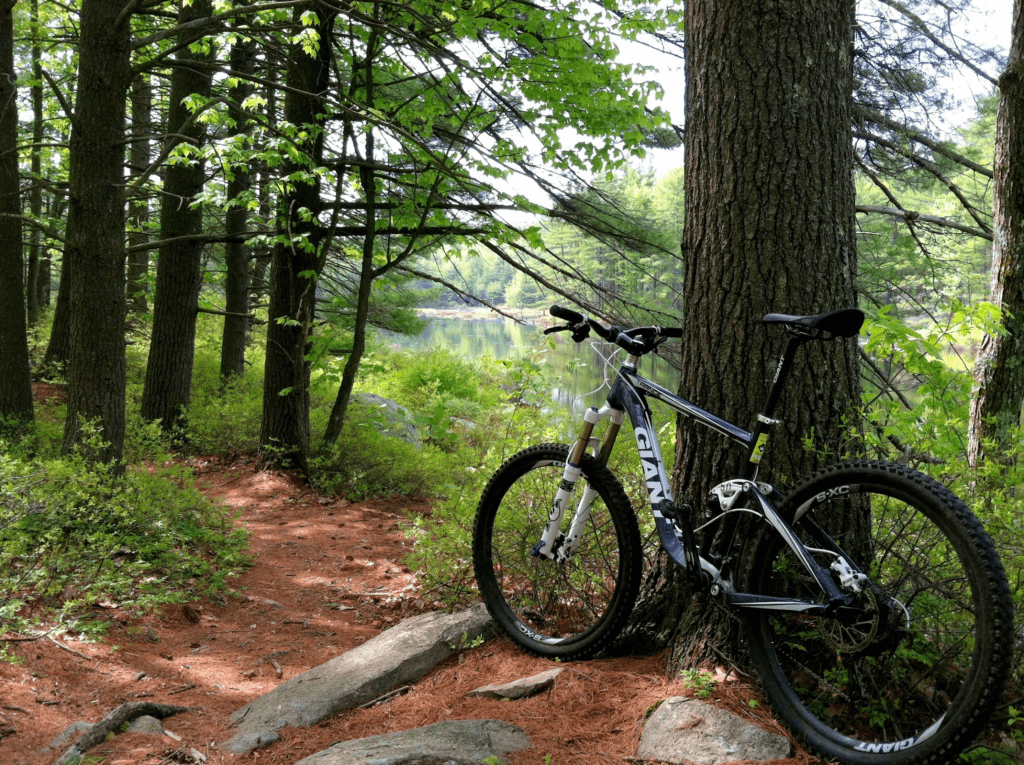 This is an 11-mile long singletrack that comes with a network configuration and is rated intermediate in difficulty. The elevation ranges around 293 feet, while the drops range around 347 feet.
It is a part of the 40-mile trail network that is spread over 10,000 acres. It's one of the most memorable places for mountain biking in New Hampshire. There is something for everyone on offer here. The only thing you will have to do is explore the surroundings.
Due to its vastness, you will find some great places to ride and enjoy some views as well. The best part is, you can conveniently ride through the entire day on Saturday and will not see a single person around. Definitely bring a hydration pack like the Osprey Raptor and also have a bike tool with you like this one from Crank brothers.
To reach this place, you will have to take Daniel Webster Hwy en route 28 North. From there, you will only need to follow the signs to reach this extraordinary place for mourning biking. You will have to park at the bathhouse, and the trail will start right across the street on a 1-mile road.
4.  Sticks & Stones Mountain Bike Trails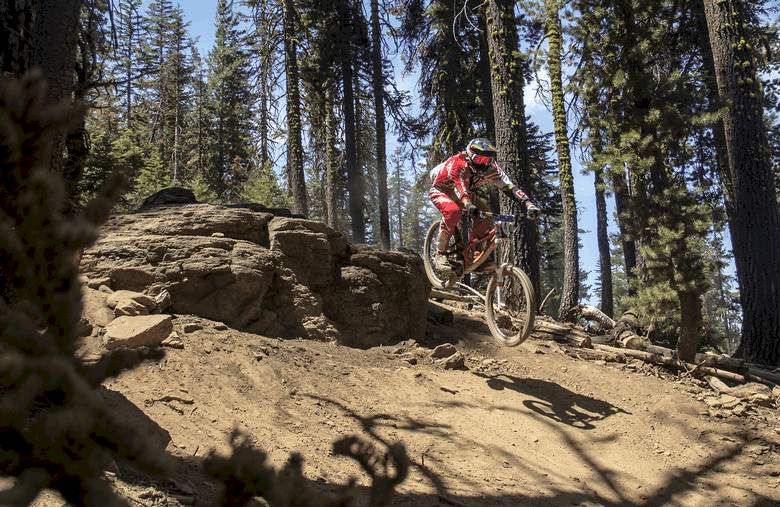 This is a brief 2-mile intermediate singletrack that goes in a loop configuration. Elevation ranges here around 212 feet while the drops range around 210 feet, so there is not much difference. The track is incredible, and you can continue riding on the front loop located at North Conway.
Riding these trails is a lot of fun. There is not much tehsil stuff around you, but some beginner and intermediate rock lines present on the trail that is constructed very well. This trail is still convenient to ride, and you will not find many drops more significant than a couple of feet here.
You can reach it by taking 302 towards Artist Falls Road, staying on your way, going to Thompson Road, and starting looking for parking in the Pudding Pond Rec region. Ride in front and then lookup for trail signs around the area on that information board.
5.  Hampstead Mountain Bike Trails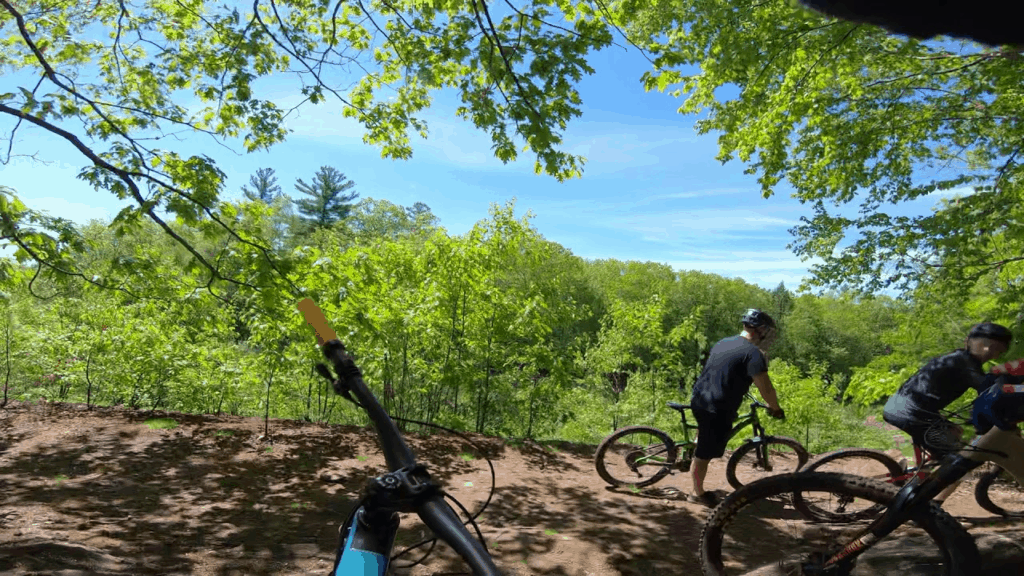 Hampstead is an intermediate singletrack mountain bikes trail, one of the well-known tracks you will find in this state. It is over 15 miles long and is based on network configuration. The average elevation that you will find on these trails is around 402 feet, while the average drops at around 425 feet. So, there is some difference, and you will feel it when you are riding.
It's an awesome network of singletrack that you will notice will never end. It will make bad crossover side roads and will bring you to an extra soundtrack. There are some rocks and roots along the way, but you won't find it overly difficult for riding. Some short burst climbs will push you, but they will reward you on each crank of your pedals.
Reaching this fantastic trail is not a big deal either. You will have to go off route 111 in Hampstead and turn left, right from the gas station. From there, you will go across the landscape and reach the parking area.
6.  Highland Mountain Bike Park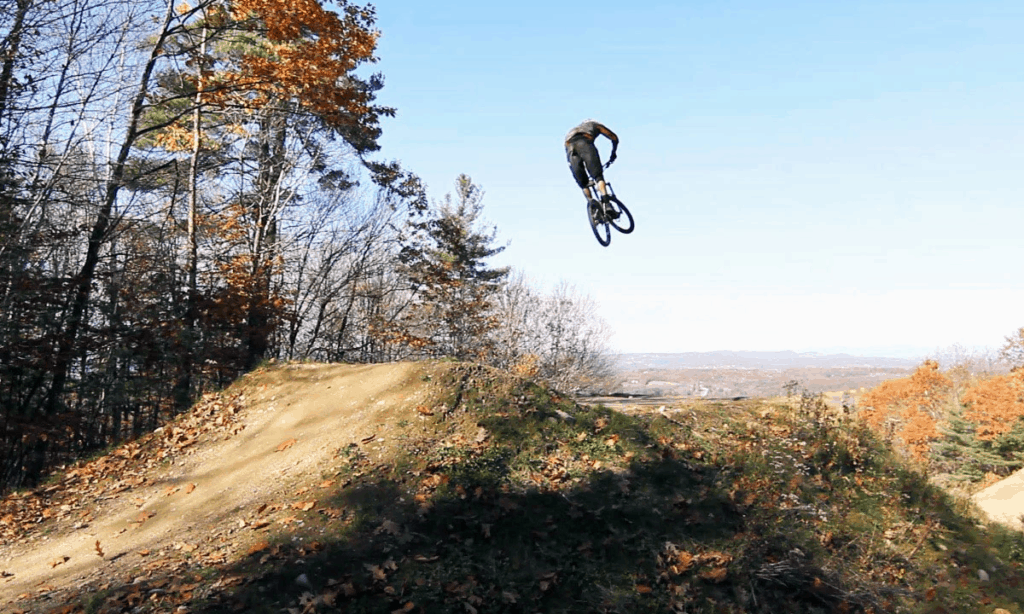 Another top trail in New Hampshire is the Highland mountain bike park. If you are looking for some serious downhill action, this is the trail you need to consider. These trails see a lot of action throughout the years and are rated expert for the length of 20 miles. The singletrack will allow you to ride at some serious pace, and you will have to deal with the obstacles on the way.
And along the way, you will find some breathtaking views of the mountains and lakes with trees. These trails become even more thrilling when it gets wet due to rain. You will have to take the lift that will take you to the top of the mountain, and from there, you will have to ride down from an experience that you might have never had before.
At this park you will need a full face helmet like the Bell Super Air and might want some knee pads like the Leatt Airflex Pro Knee Guard.
To reach these trails, you will have to take I-93 to 132 South which is only 500 feet away. You will have to maintain a left lane and turn on Bean Hill Rd turn and from their turn right on Ski Hill Drive. Right at the end, you will find the parking area for these trails.
7.  Franklin Falls Mountain Bike Trails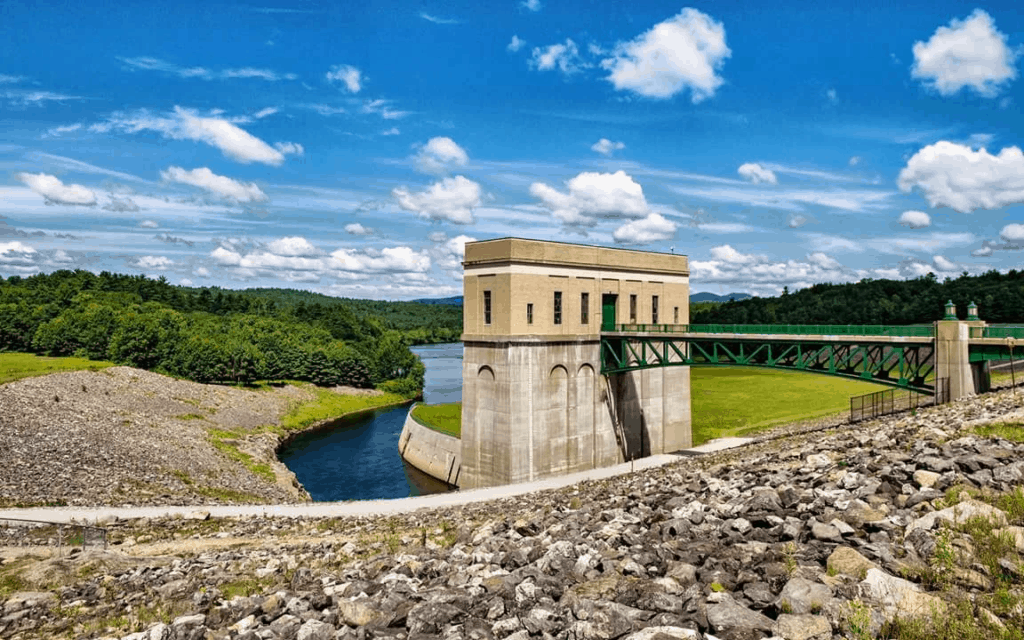 Here's another network of trails that has been rated intermediate for difficulty. This trail is also singletrack and is 8 miles in length. The elevations range from 340 feet, with the drops going around 332 feet. These trails will surely put you through some tests.
It is also known as The Dam and entirely maintained by the New England Mountain Biking Association. It doesn't have much to offer when it comes to technical riding, but there are some obstacles you have to deal with.
The trails feature some fast hard pounding limbs with some brief downhill sections. On your way, you will find some roots and a small plank that will help you in crossing the river. You will also find some log obstacles as well. The network has around 10 single trails but you can easily mix it all up as you prefer.
The ground that you will find here can quickly soak up water, and you won't see a puddle around the area. During the spring season, you might see some flooding in the beltline region. The trail seems to be frequently maintained, but there is not much attendance here.
You can conveniently reach these trails by hedging North right on I-93. Take exit 22 and then turn right on the New Hampshire Rd, which is Route 127. From there, you will go for 3 miles, and you will find a sign that will guide you to the Dam on your right. From there you will find the parking lot.
Honorable Mentions
There are so many mountain bike trails in New Hampshire that we couldn't end our list just by mentioning the best 7. We made this list to give a variety of trails for all types of mountain bikers, for families to expert riders.
Here is a small list of some more mountain bike trails in New Hampshire.
The State Park of Moose Brook, Gorham (Intermediate | 10.0 Miles)
Attitash Mountain, North Conway (Advanced | 9.0 Miles)
Stratham Hill, Stratham (Intermediate | 8.0 Miles)
Drummer Hill, Keene (Advanced | 8.0 Miles)
Moat Mountain, Conway (Intermediate | 10.0 Miles)
Boston Lot, Lebanon (Advanced | 30.0 Miles)
Yudicky Farm, Nashua (Intermediate | 10.0 Miles)
PRKR, Littleton (Advanced | 30.0 Miles)
Depot Rd, Auburn (Intermediate | 10.0 Miles)
Conclusion
Riding your mountain bike on these New Hampshire trails is quite exciting. You will find the Mountain bike trails in New Hampshire are very versatile, and each trail has something different to offer.
There is a reason why mountain biking in New Hampshire has flourished like anything. If you are planning a trip you can find more info on Visitnh.gov here.
After introducing more trails, many visitors and residents are joining in for fun. Enjoy the mountain bike trails in New Hampshire while you ride the incredible single and double tracks.
Below is a Pinterest friendly photo… so you can pin it to your Mountain Bike Board!