Along the hilly terrain of San Diego, there are numerous trails that one can consider. Most of them are single trail routes that vary in terms of difficulty, but all of them are equally exciting to get you off the couch and on the road. No high-end mountain bikes are required for enthusiasts who like to enjoy a day out on the trails. In This article, we will explore the Best Mountain Bike Trails In San Diego.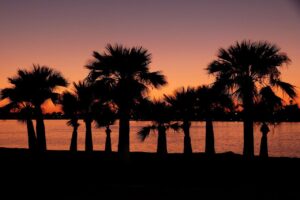 One of the reasons we have selected San Diego is that there is an endless number of trails that one can choose from. Regardless of where you live, you are bound to have a guaranteed or dedicated mountain bike trail within a 10-mile radius from your home. Many also feature hiking trails for other family members, but mountain biking in San Diego seems prevalent.
Why San Diego Mountain Biking Is So Popular
Whether you live in San Diego or any of the areas surrounding the city, you can have access to plenty of mountain biking spots and terrains. The area is littered with some picturesque scenery and hilly terrains that could make life much easier for riders looking to explore their favorite routes and have a little bit of outdoor fun. We have you covered with some of the best mountain bike trails in San Diego.
The Best Mountain Bike Trails In San Diego And Surrounding Areas
Instead of solely focusing on San Diego, we have also considered adding a few routes that could be close to the city. Many of these offer a little more of a challenge and many varieties of routes that one can enjoy. The following trails are some of the very best for any mountain bike enthusiast living in and around San Diego: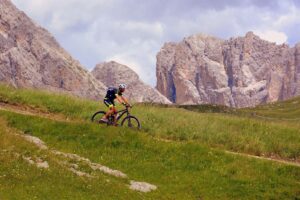 1.      Mission Trails Climbers Loop
Distance: 1.8-miles
Difficulty: Moderate-Difficult
Located in the beautiful Mission Trails National Park, the climber's loop trail is one of the more advanced options for riders. It gains relatively quickly in elevation and offers riders a fast riding experience with numerous steep hills. Additionally, it is very accessible, but riders need to be cautious as the route often has a lot of traffic from hikers.
What makes the trail stand out among riders is the spectacular views that are on offer. Instead of simply riding your bike, you will come across numerous gorges with lookouts. It is possible to revel in the beauty presented by nature, while those with a keen eye, might even be treated to some wildlife roaming around freely.
2.      Mountain Biking Fortuna Mountain Trail
Distance: 6.8-miles
Difficulty: Difficult
The Fortuna Mountain Trail is located near La Mesa. Much like the previous trail, it is littered with spectacular views of the landscape, while offering a moderate to difficult level of obstacles that riders will need to negotiate. It is a loop trail, which means you will end up at your starting point, but at 6.8-miles, it could be daunting for beginners.
A couple of good bikes to use for these trails are the Release 3 and the Royce Union Carbon Bike.
Unfortunately, the route is also littered with obstacles, climbs, and steep downhill sections with corners that need to be negotiated. Unfortunately, the trail does not offer riders much of a chance to sit on the bike and pedal. Once again, family members will have access to the route for hiking or even dog walking but beware of traffic.
3.      Bernardo Mountain Summit Trail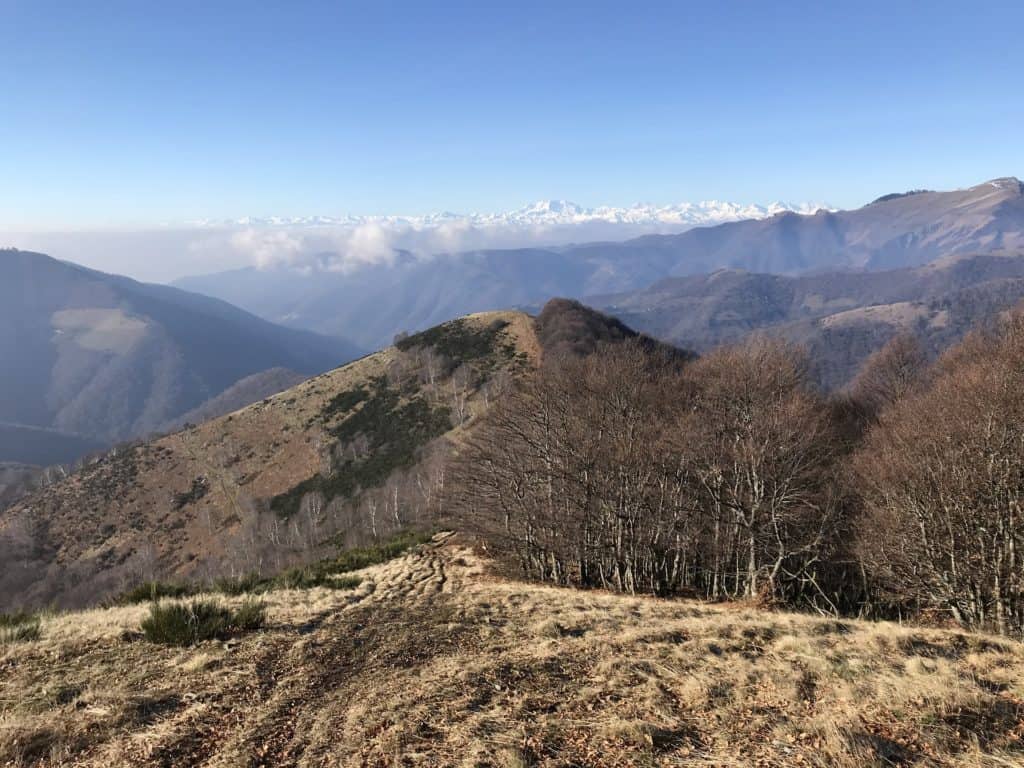 Distance: 7.4-miles
Difficulty: Moderate
One would hardly argue that a 7.4-mile trail is ideal for an intermediate rider, but the Bernardo Mountain Summit Trail does not offer up such a variety of corners and hills to scale. Yes, the trail will still force you to reach an elevation, but you will get to see some picturesque views of the hilly areas located in San Diego.
Riders will start on the inland side of the summit, but since it does not have extreme percentages, anyone can reach the coastal side, while using the summit as a spot to have a break. We do recommend proceeding with caution and all the right equipment, as many falls often happen on longer trails due to fatigue.
Make sure you have a good helmet like the Bell Super 3R MIPS Adult Mountain Bike Helmet and good pads like the Demon D3O Hyper Knee/Shin Mountain Bike Knee Pads to protect you from any falls.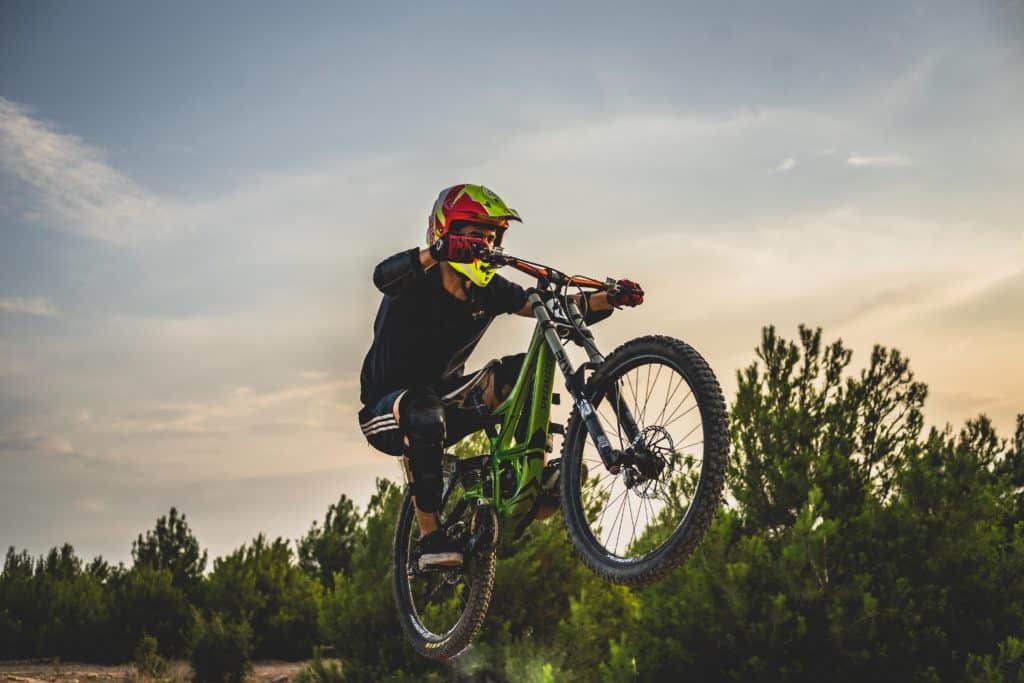 4.      Balboa Park Mountain Bike Trails
Distance: 4.8-miles
Difficulty: Easy
Riders just starting might not be comfortable in the saddle to tackle some of the steeper climbs and trails. However, Balboa Park offers a trail with a decent distance of around 4.8-miles that will offer a couple of great views, without too many obstacles. It is a versatile route that can also offer challenges to intermediate riders.
If you want to increase the difficulty of the route, it is possible to visit some of the outer sections of the park. While you have the main trail, numerous additional hiking routes are often used by mountain bikers to explore the park. Some of these are bendy and narrow, making them a bit harder for some beginners.
5.      Otay Mountain Truck Trail
Distance: 15-miles
Difficulty: Moderate
The Otay Mountain Truck Trail might not be accessible to every mountain bike rider. Unfortunately, it is located on Alta Road, which does make it private property. However, with the permission of the owner to enter the property, one will be treated to a 15-mile trail that is mostly flat but offers a few chances for riders to gain speed and elevation.
While most riders still access the property from the Northern side with the private property notice, many choose to ignore it. The route might be a very tempting option for advanced mountain bike riders, but it is recommended that you consult the San Diego County to ensure that you don't have any run-ins with the law on your day out.
Those exploring nature and in search of beautiful flowers should enjoy the terrain and the scenery. The trail is littered with some of the best wildflowers, and it can still offer a couple of tricky hill sections for riders that have more experience. Overall, the trail is great for a fun day out in the California sun without having to strain yourself.
6.      Black Mountain via Miner's Ridge Loop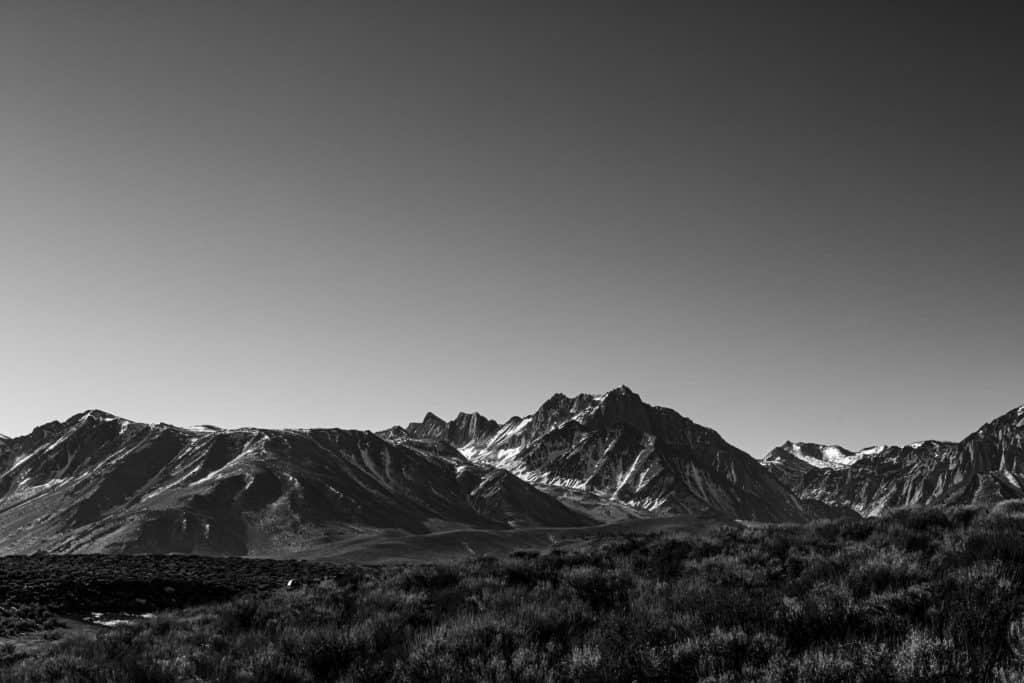 Distance: 4.2-miles
Difficulty: Easy
If you don't have the legs to take on some of the longer trails, you can hardly ever go wrong with the Black Mountain via Miner's Ridge Loop. It is also a loop trail that is mostly used by hikers, but with the flat sections and short climbs, it is perfect for mountain bikers to pick up some speed and learn the tricks of the trade.
The trail is accessible year-round, but when you choose the right time, you might come across some beautiful wildflowers. However, the trail often has a lot of traffic that you need to be careful of. Many riders have noted that they hardly ever reach the peak speed due to the design of the trail and all the traffic.
The best time to access the trail is during the middle of the day when most of the hikers are not actively moving about. Since the trail hardly poses any real difficulties, you will find that it is also fast to reach the finish. If you are looking to explore a bit and get to grips with your bike, the Black Mountain via Miner's Ridge Loop is a great trail.
7.      Los Penasquitos Canyon Trail
Distance: 11.3-miles
Difficulty: Moderate
One can hardly do an article about mountain biking in Sand Diego without looking for a Canyon trail. The Los Penasquitos Canyon Trail is an 11.3-mile loop trail that stretches from Lopez Canyon and offers riders the opportunity to see some of the best views available in San Diego. It is quite a hilly route, but fairly easy to navigate.
Unfortunately, riders will also need to deal with all the traffic that comes with the route. You might find that with the right mountain bike brakes, you can easily navigate these trails and circumvent some of the most densely trafficked areas. It is worth noting that the trail is available year-round to mountain bike riders.
We would rate this, a trail specifically made for the intermediate riders, with a moderate difficulty rating. However, the trail breaks up in numerous shorter trails that will be rife for the beginners to explore and tackle. Hikers and nature lovers will also find a lot to enjoy about the trail, but shaded areas might be a bit scarce.
8.      Ted Williams Mountain Bike Trail
Distance: 4.1-miles
Difficulty: Moderate
Last but certainly not least, we have the Ted Williams Mountain Bike Trail located near San Diego. A 4.1-mile trail is mostly dedicated to the more experienced mountain bike riders. It features a couple of picturesque views of the scenery and nature as a whole. The trail is perfect for hikers as well but densely packed with traffic.
As for the route type, the terrain is mostly hilly, with a couple of steep sections that could challenge riders to be more aggressive. However, top speeds are hard to attain due to the nature of the route and all the different bends in the road. Beginners might find it a bit daunting, to begin with when navigating certain sections.
Wrap-Up
Those living in and around San Diego might find themselves happy to explore some of the best routes available. Most top mountain biking routes are close by. Many of the routes are tough, but they allow riders to explore everything nature has to offer.
Below is a Pinterest friendly photo… so you can pin it to your Mountain Bike Board!