The state of Wisconsin features multiple mountain bike trails that will reveal some of the beautiful landscapes and open plains. If you live in the great state, you won't need to look any further than about 5 to 10-miles if you want a decent mountain bike trail. In the following article, we will explore some of the best mountain bike trails in Wisconsin.
The best mountain bike trails in Wisconsin will offer a variety of difficulties that could suit both beginners and intermediates. While some of them might be located between log and tree plantations, they provide the perfect mix of obstacles and basic tracks for cycling. These landscape trails are often single-track but offer ampler riding opportunities.
Top 7 Mountain Bike Trails In Wisconsin
We can't say for sure that every rider will enjoy these trails, as most of it will come down to your overall skill and if you feel confident. However, mountain biking in Wisconsin offers a wide variety of options that anyone could enjoy. The following trails are what we think will accommodate most mountain bike riders, while offering a bit of a challenge to the more experienced riders:
1.      Alpine Valley Mountain Bike Trail
Distance: 7.6-miles
Difficulty: Hard
The first trail on the list is the Alpine Valley Mountain Bike Trail. It is a long trail that spans almost 8-miles and takes you through a variety of different landscapes. What makes the trail hard is that the first mile is mostly a constant uphill slope. However, it doesn't get any easier as the trail becomes more punchy afterward.
Remember to stay hydrated with the help of a good hydration pack like the Osprey Raptor 14 Hydration Backpack.
A few tricky obstacles are scattered along the route, one of these is a bridge section that can be dangerous if you do not take it with caution. The trails have a few rocky sections, but it isn't specifically known for having too many jumps. With a 31% maximum gradient, you will notice that it can be tiresome for most riders.
If you are looking for shorter trails and you don't have the skills of many experts, this might not be the ideal trail for you. It is recommended that you spend some time honing your skills, especially when it comes to balance and stability. However, it could be the perfect trail for those looking to improve their riding skills.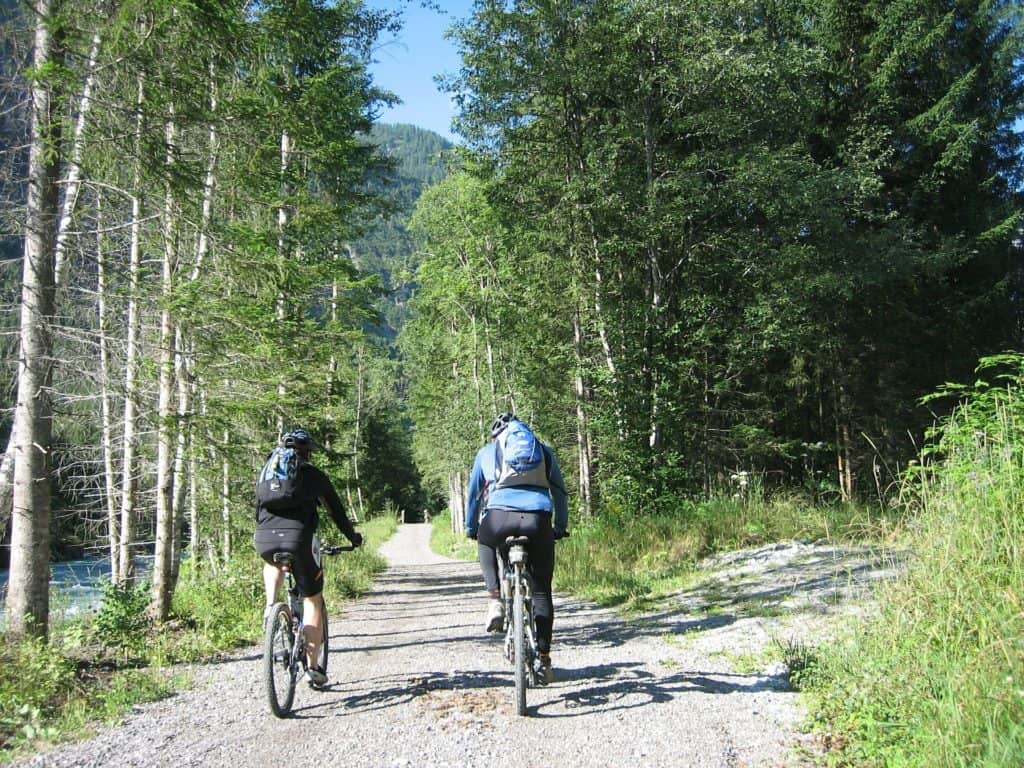 2.      Blue Loop Trail
Distance: 11.1-miles
Difficulty: Intermediate
While the Blue Loop Trail is not one of the hardest trails for one to complete, it will tire you out due to the sure distance. At 11.1-miles, it is a long trail that will make it possible for you to improve your fitness. It might be daunting for some riders due to the forestation that needs to be navigated through the wilderness.
If the 11-mile section seems a bit far for you, there is another shorter loop that one can take. The shorter trail spans around 6-miles in total length. The steepest part of the trail is called Hell's Kitchen and it is a short climb that reaches an 18% gradient. Fortunately, it is very short and should easily be navigated with speed.
One of the reasons we have included the Blue Loop Trail is due to the maintenance and hard work that is often put into these trails. Occasionally, you will find a lot of work being done by some of the local volunteers. These volunteers are not only responsible for maintenance, but the route is upgraded now and again.
3.  Whitetail Ridge Trail
Distance: 4.9-miles
Difficulty: Intermediate/Hard
The Whitetail Ridge Trail is one of the more versatile trails on the list. It is not only designed for the experts but also works well for many intermediate riders. The trail is rather short and only spans a total of 4.9-miles. However, there are a variety of obstacles, including some wooden beams, which might require balance and some good protective gear in case of a fall.
Investing in some good pads like the Fox Racing Launch PRO D3O Knee Guard can pay off in no time protecting you from injury.
The trail remains mostly flat, but it has one of the steepest sections that can reach up to 21%. Fortunately, it is also a short section, followed by rocks in the section that will require you to slow down just a little bit. The Beginner Loop Section is slightly shorter, but it has a lot of traffic from potential hikers.
What we love about the trail is that you have indications all around the track. These indications vary utilizing color. The black signs are a bit more technical and should be taken with a lot of caution. Overall, the entire park and trail can be done by hikers looking to enjoy the landscape, while making a day of it when cycling.
4.  Maribel Caves
Distance: 4.7-miles
Difficulty: Intermediate
If you want something that does not push you to the limits, the Maribel Caves Trail is an exciting one for most riders. While you won't find a variety of jumps on the trail, most of the sections are punchy and will allow you to generate a lot of speed. The trail itself is also considered one of the fastest trails one can do in Wisconsin.
If you are new to the mountain bike industry, you can also find that there is a specific mountain bike club that will do most of the maintenance. The club is also perfect for beginners that want to train and get some expert advice. As mentioned, it is a mostly flat trail and it is always ridden in one specific direction.
We have noticed that many people also make a day out of visiting the trail with the family. The local bike club has been known to host some local events, and even cycling competitions. Due to the nature of the route, a few cyclocross experts also love to enjoy the trail when training for professional competitions.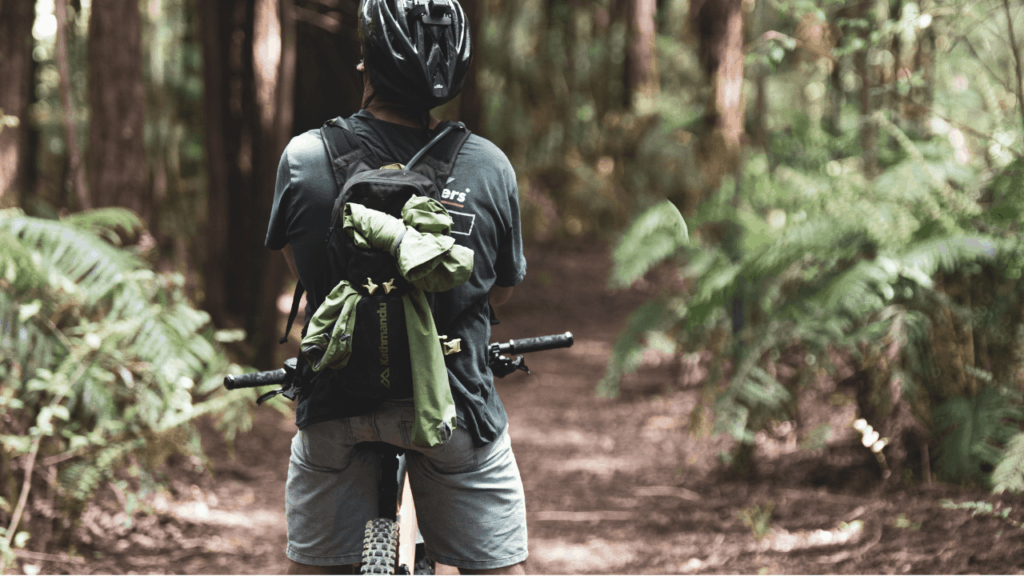 5. Bad Rabbit
Distance: 0.5-miles
Difficulty: Intermediate
The Bad Rabbit Trail has a lot of speculation around it. It might be one of the shortest routes that one can do, but it still comes with an intermediate rating. At only 0.5-miles, it is one of the tricky routes that you can do repeatedly if you have time. A few tabletop sections might be punchy, but nothing too steep for most beginners.
One of the reasons we have selected the route is due to the multiple jumps that it offers. If you have never jumped with a mountain bike, this can be a great area for you to try to learn. One can enjoy many experts, as well as competitions around the area. However, it is too short for hiking adventures.
As mentioned, the trail will not tire you out as much as allow you to have fun. If you are looking for a casual Sunday ride, you might need to consider taking a different approach or a different trail. The maximum steepness of the trail is 23%, but like many of the others, it is not as far as you would find in the Tour De France.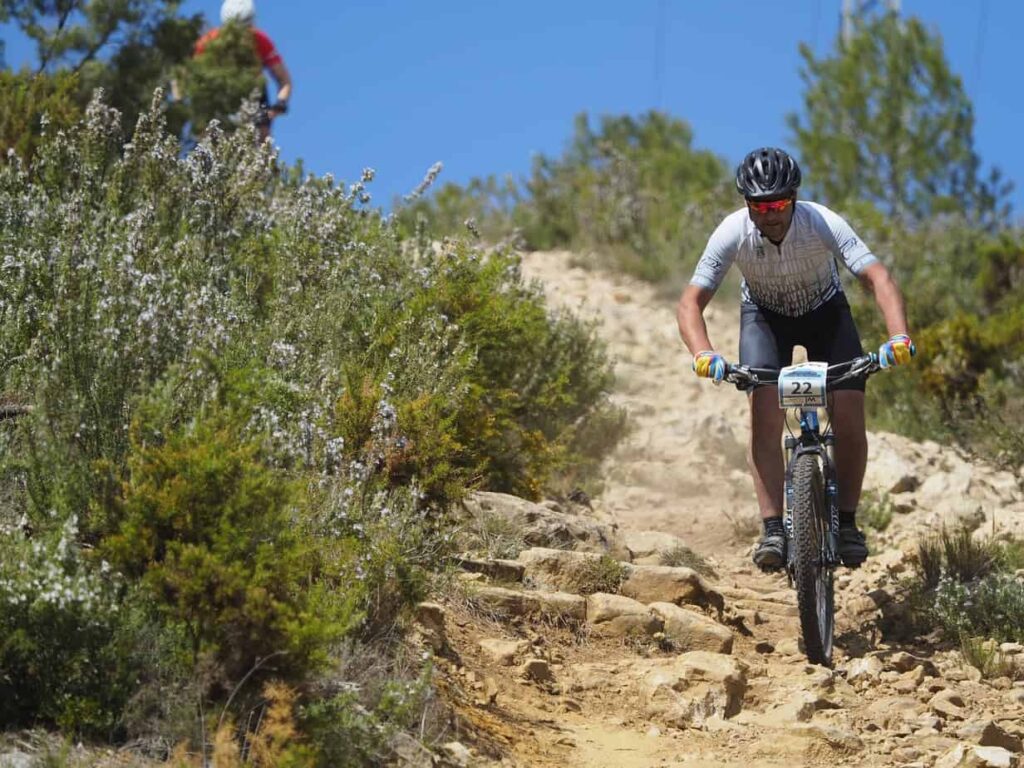 6. Sidewinder Trails
Distance: 1-mile
Difficulty: Intermediate
The Sidewinder Trail is not one of the hardest trails one can endure, but it is a trail that will still allow you to test yourself. Much like the previous trail, it is short, but with a few steep sections, you can tire out yourself rapidly. The trail is specifically made for intermediate riders that have aspirations of making it big.
One of the reasons that we enjoy the trail is the maintenance that is implemented. You will never find any obstacles that are dangerous because of negligence. Once again, it is a loop trail. The loop design means that you will start the trail and end in the same area, which makes life much easier for most beginners.
Riding here with a decent bike will be a lot of fun. The full suspension will absorb the bumps and obstacles for a smooth ride.
We won't necessarily say that the Sidewinder Trail is the very best one for most riders, but it is still worth giving a shot if you have the time. Friends and family members can spend the day gallivanting around the area. Additionally, there is no real traffic during the middle of the day.
7. Green Trail
Distance: 1-miles
Difficulty: Intermediate
If you want a trail that is beautiful to explore, the Green Trail is great for you to explore. It is a well-rounded trail that the entire family can enjoy. The trail is only 1-mile in total, but it is well-maintained and features a few small jumps that everyone could partake in. While the trail is recommended for intermediates, it is also ideal for beginners.
The Green Trail is not a trail that will tire you out significantly, but it is a trail that is suited for many beginners. One thing we have noticed about Wisconsin is that a variety of the trails in the state are mostly dedicated to beginners.
Wrap-Up
If you live in and near the Wisconsin area, you can find many trails that will suit your specific skill level. Most of these trails are ideal for beginners and advanced riders. Mountain biking in Wisconsin is sure to have some great trails you will enjoy.
Try to ride all these trails before you pick your favorite one. It will be tough to choose and you might have some tie's in this great state!
Below is a Pinterest friendly photo… so you can pin it to your Mountain Bike Board!