Mountain biking has seen a surge in new users ever since the pandemic started. This means more people are searching for mountain bike trails near me to find epic new journeys.
But finding a trail isn't easy. Most countries are abundant in MTB trails, with many of them cutting straight through urban habitats. It's more about choosing a trail based on your skill level, local reviews, and the nature of the ride.
A handful of websites and apps can make the decision easier. Below are a few ways in which you can find the right mountain bike trails near me.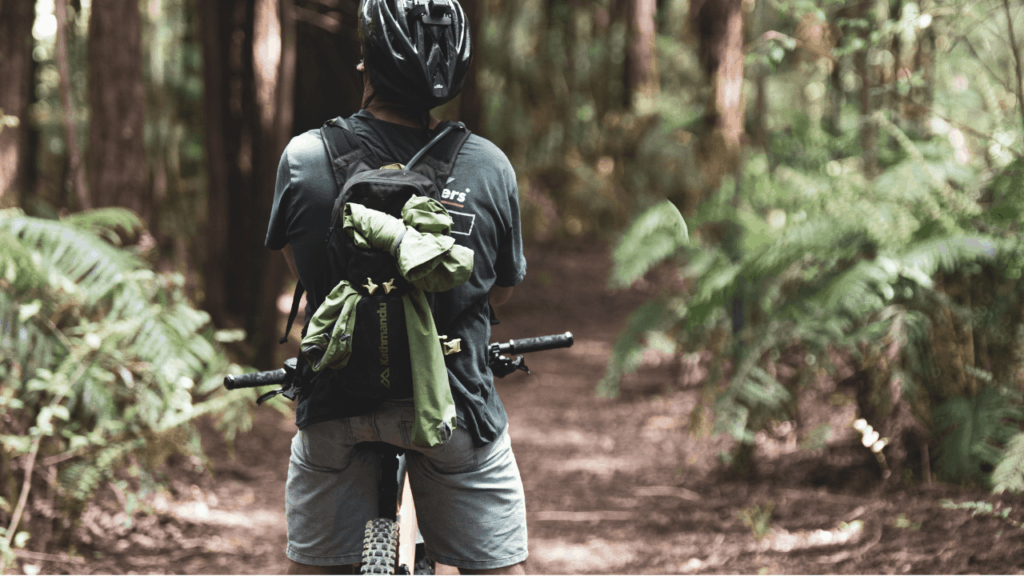 Trail Finding Websites
These can range from country-specific websites to world-wide trail-finders. Here's a list of some of the most popular sites for finding mountain bike trails near me:
Bikemap is a website especially for finding the right trail. It hosts a vast collection of biking routes from all over the world. And the front page even features some of the world's most popular and most visited MTB trails.
After a simple signup, you'll be directed to the full biking trail map. From there, the wheel is all yours. Sift through Poland's metropolitan biking trials. Or discover roads that convolve through Australia's wilderness.
But the reason is its highly functional route planner. Simply put in your starting point and destination. And the planner will direct you to the shortest route possible, whether you'll have your bike or not.
And this is the fact that Bikemap.net is mostly crowd-sourced. What this means is, other people can add their biking trails too. So you can find trails in almost every country, as long as someone has added that trail to their database.
Perhaps the most popular trail finding website, Singletracks is a handy tool that lets you discover new MTB tracks near you. It's pretty much a standard but reliable website that uses an intuitive map to let you choose your location. Singletracks also offers a few guides that recommend some of the best biking trails all over the world, as well as in targeted locations. So you can have a place to start if you have lost your way.
The one that sets it aside from similar websites is its sheer diversity. Not only can you view biking trails in America and Europe, but their catalog also extends to Asian countries. To be more exact, around 77 countries are on their website.
There's a lot more than just the trail finder. You can take a look at in-depth reviews of popular MTB bikes and gear, as well as add your location to the trail map. 
MTB riders and bikepackers who only want to travel across the US will find more solace in this website. Traillink is a US-only trail finding site that sorts trail routes by state and then by city, making them easier to navigate through. The trails are all located near major cities, meaning you're never too far from society. It's also a great commuting site as a lot of the trails feature here to merge with other trails.
In fact, in a lot of cases, the trails are linked to hiking and inline skating trails. This means a lot of cross-communication and diversity.
Another useful feature of this website is it's up to date at all times. There are some trails on which biking has been prohibited. And any new information regarding their availability is immediately updated on the website.
MTB Project is a more diverse and useful trail-finding site, with more features than other sites. Aside from the usual trail-finding maps and catalogs, you can also browse through the top-rated routes if you want to know where to start. Most, if not all, of their routes, are rated from Beginner to Expert, which means you know exactly what you're getting yourself into.
Their track directory not only covers the States but also extends beyond borders, to the rest of the world. And like other websites, you have the option of adding your trails to help expand on their database.
For competitive cyclists, MTB Project keeps a check on upcoming races and will keep you up to date via its dedicated mobile app. It has a lot of applications and can be used by amateurs and professionals.
Best Mountain Bike Apps
Websites are great for deciding on a trail. But what about when you're already on it? Mountain bike trail apps come in handy since they are portable and can provide real-time information about your location and elevation. Take a look at some of the more useful mountain bike trail apps for trail-finding.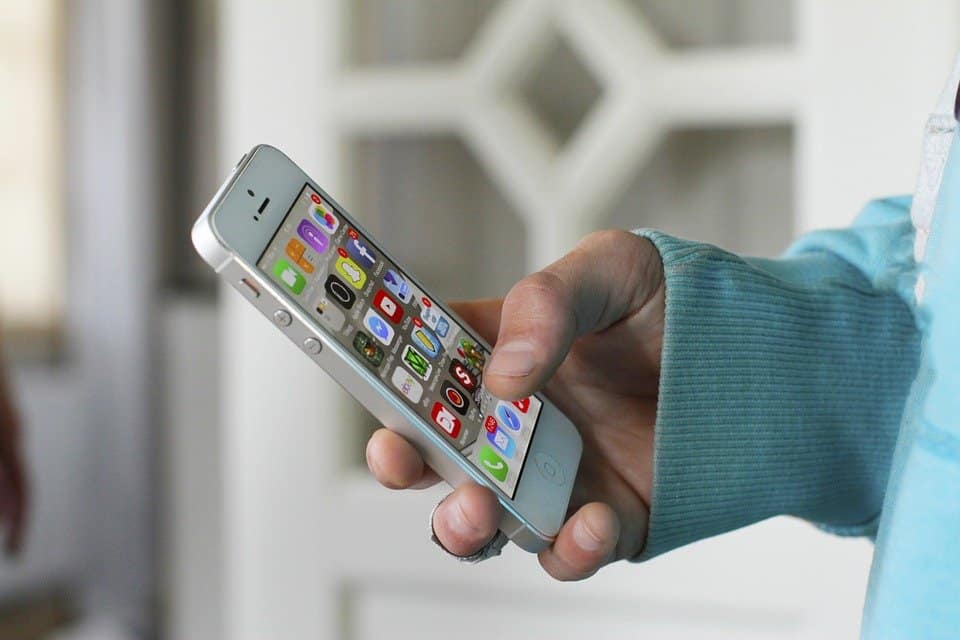 AllTrails is the most popular app among MTB riders, mainly for its customizability and extensive catalog. The app features over 100,000 trails to sort through, with each one labeled according to its difficulty, traffic, and elevation level.
Since their directory hosts so many trails, the developers have made search results more customized. Users can now sort trails according to their activity levels, popularity, and even accessibility. The part about accessibility is highly useful for cyclists that are differently-abled or have to carry a lot of baggage.
To save battery life on your handset, AllTrails offers a simple solution. You can download the GPS track and upload it to your GPS-enabled watch or other wearables. And just in general, the tracker can be uploaded to other devices. So you can keep your main device as a backup.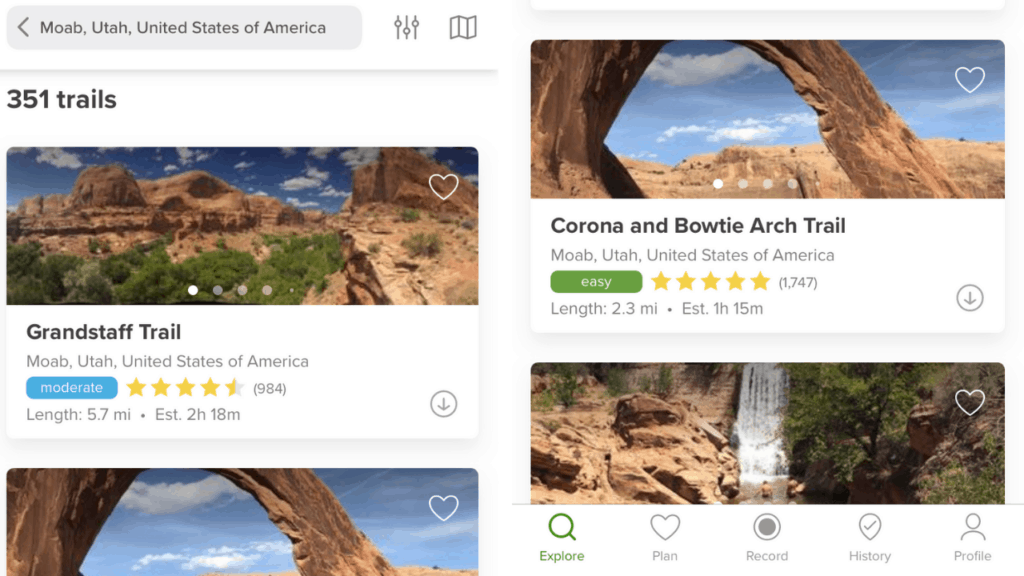 In every immersive leisure activity and sport, the community makes the hobby. So it only makes sense to develop an app that's run and implemented by the hobbyists. Hiking Project is a trail-finding app that's entirely community-driven.
So you know you're not just reading ramblings about sponsored content. Each trail added to the servers is 100% authentic and has been experienced first-hand by the user.
This app is run by the same developers that run the MTB Project site but is appended to by a different community. Here, you'll find trails that bridge the gap between biking and backpacking. And many of these routes are cross-sport routes, which means they're visited by all types of people, not just hikers.
The interface is quite smooth with a handy collection of the top-rated routes. Since anyone can add a route, even the little-known trails will appear here.
Trailforks are available as both a mobile app and a website. The page reports on hiking and biking trails, as well as parks and upcoming events. It's similar to other sites that suggest some popular trails, but it has some perks of its own. One of the best features is the heat tracing to see where most people are riding.
Within the app, you can allow the GPS to follow you through your journey. It provides real-time elevation information that keeps you alert on sudden elevations and ditches. Each trail is graded according to its difficulty. And you can find a lot of information here regarding the type of trail, accessibility, and its cultural significance.
However, its offline map performance is a bit questionable. There's hardly any useful topography info when you don't have a network connection.
Nevertheless, the app is a great companion for your bikepacking ride. And the GPS track can be downloaded to other devices too.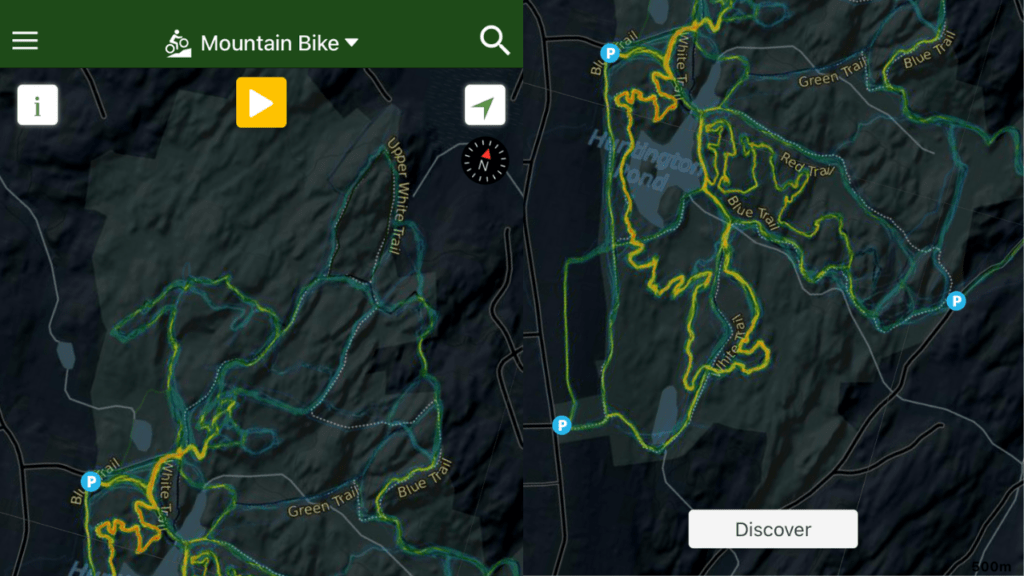 For those who are riding to meet certain goals, Strava is the best app the MTB community has to offer. To start with, this is a goal-oriented app that tracks your progress and achievements and motivates you to move.
While Strava isn't all that community-driven, it is driven by you. Since it's supposed to be a more personal app, you have the option of adding your trails, either for your use or for others. In this way, each ride feels personalized to your tastes and capabilities.
And since Strava focuses on goals more on the actual ride, you can find a friendly community of users who share the same goals as you.
The app works wonders as a trail-finder too. It lists trails by popularity and features an intuitive map display that lets you choose your route more visually.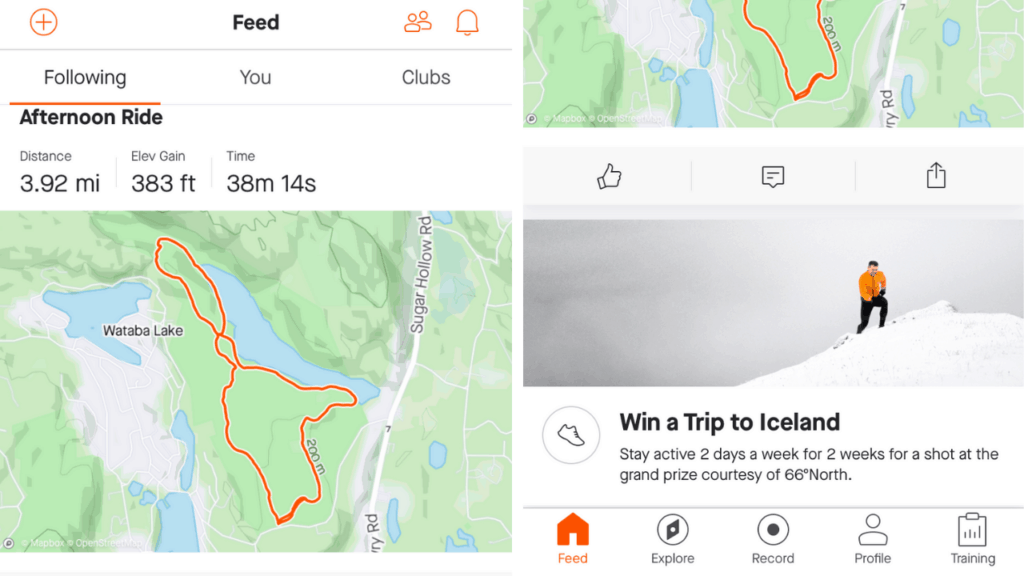 Other Options
Finding mountain bike trails near me through apps and website's is the best option. But that's only when you know where to start. While most of these sites and apps list some popular routes, it can always feel better to get some professional advice.
New trails can get extremely boring if you don't have someone to accompany you.
For solo riders, you still have a dependable MTB community to look to. Read reviews on local trails and ask individual riders about the journey. They'll inform you more about the traffic and ambiance of the trail than apps and websites.
Competitive riders will find it more effective to look for a certain race than a trail. You can look at some MTB racing websites such as this page from ACTIVE. They'll tell you when and where the race is, and how much of a reward you can procure. They're more helpful for your specific profession.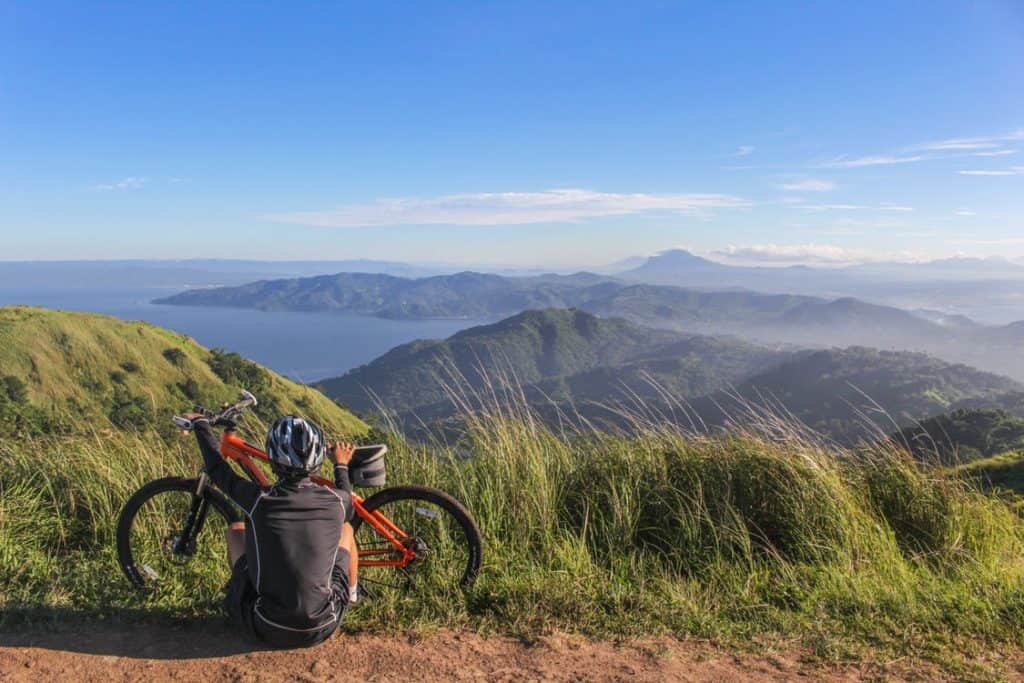 Conclusion
MTB trails aren't hard to find – they're practically everywhere. From valleys and canyons to interstates and suburbs; mountain biking finds its way in every part of the nation.
But the real challenge is finding one according to your needs and skill level. The easiest way to find the best mountain bike trails near me is via dedicated websites and apps.
Websites tend to be a bit more elaborate than apps, providing more insight into the nature of the trail. But apps are portable, and many times personalized. And if you're feeling up to it, you can even add your custom trails to them, for the whole community to ride on!
Below is a Pinterest friendly photo… so you can pin it to your Mountain Bike Board!